Meet Ziggy: The Reusable Cup You Can Wear During Sex
2

min read
Sex can be messy – and awkward, and weird and hilarious and wonderful. But that doesn't make clean-up during what should be a time of post-coital bliss any more enjoyable.
INTIMINA has your back with Ziggy Cup, a flat-fit menstrual cup that guarantees ultimate comfort and unlimited possibilities. It gives you the menstrual protection you need all day plus the confidence to wear it during intimate encounters at night.
Because yeah, sex can be messy, but with Ziggy, at least it won't stain your sheets!
New Flat-Fit Design
Quite unlike the Lily Cups you're used to, Ziggy is a flat-fit, oval-shaped menstrual disc that is squished thin into a 'figure-8' shape when inserting. It also features a hexagonal structure for added strength while remaining petal-thin.
High-Capacity
Ziggy may look very different from any other cup you've seen, but along with its leak-proof double rim, this high-capacity cup is more than ready to handle your flow – it can holds a huge 76 ml / 2.6 fl. oz, or over TWICE as much as Lily Cup Classic size B!
Complete Comfort During Any Activity 😉
Ziggy Cup is designed to sit right under your cervix, tucked behind your pubic bone and well out of the way of your vaginal canal. Not only does this make it ultra-comfortable to wear, it also means that you can have penetrative sex while wearing it!
Is Ziggy Cup Right for You?
You're probably no stranger to the benefits of using a menstrual cup – who doesn't want up to 8 hours of leak-proof menstrual protection that's environmentally AND budget-friendly? – but if you're not sure whether Ziggy Cup is right for you, here's how to know if it'll have you saying 'Oh HELL yes!':
If you've tried disposable disc-shaped menstrual cups before and want an environmentally friendly version

If you want to enjoy mess-free penetrative sex or masturbation during your period

If you find cups that sit low in your vaginal canal uncomfortable
Still unsure? If you have any other questions about how Ziggy Cup works or whether it's right for you, you can check out our FAQs, or get in touch with an Intimina team member!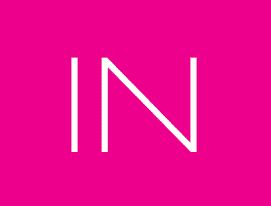 A collective group of "lady experts" at Intimina who love sharing our personal experiences, even when they are a little too personal. We believe it's time to start breaking down the taboos around menstruation, motherhood, and menopause, and start owning our female health.