Menstrual Cup Cleaning and Care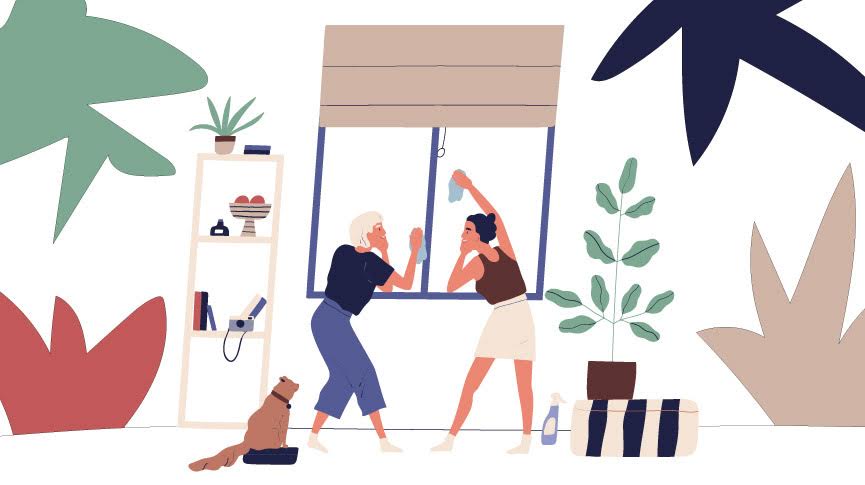 5

min read
*Updated on March 27 to address the current COVID-19 situation. 
This article was medically fact-checked by Consultant Obstetrician and Gynaecologist Dr. Shree Datta.
In a wild time of COVID-19 uncertainty and product availability, one thing you can always be certain about is your menstrual cup. Not only is it reusable for up to 10 years (or 2 years for the Ziggy Cup), it's also the safest bet for your body and hygiene. Below we'll discuss the best ways to clean your cups to keep you and your vagina as healthy as can be.
It's time to invest in menstrual cups that invest in your own wellbeing. Keep it simple, safe, and stress-free.
Menstrual cups are a fantastic alternative to pads and tampons. But one question women always have is: how do I clean it? Like most other aspects of using a cup, it's really very simple to keep your cup clean. There are two times when you need to clean your cup: between uses and between periods. 
Intimate Accessory Cleaner is an alcohol-free spray that keeps your menstrual cups clean and disinfected, and you can use it all the time. Except that, here's the ultimate guide to keeping your cup clean at all times:
First thing's first
The number one thing to remember is that anytime you're going to touch your cup or yourself, wash your hands. You'll reduce the risk of infections and ensure you keep your vagina and the surrounding area clean. The best menstrual cups are made out of 100% medical-grade silicone, which is bacteria-resistant so it's not necessary to sterilize it after every use.
However, some cups aren't made out of silicone so make sure you know how to clean that particular material.
Between uses during your period
Since silicone cups are bacteria resistant, you don't need to wash yours every time you empty it. Simply rinsing it in the sink is enough to clean it out before reinserting.
To avoid stains, you can initially rinse with cold water, then follow it up with a hot rinse to disinfect.
If you don't have access to water (like in a public washroom), you can just wipe the cup out with toilet paper or carry a bottle of water into the stall with you and rinse it over the toilet.
One important thing to remember is that, if your cup has small air holes on its rim they need to be kept clear. If the holes are blocked it might be difficult to create a seal when you reinsert the cup, which increases the likelihood of leaks. If you have access to running water you can easily clear those holes by bending the silicone there while you rinse. You can also do this:
Fill the cup with water.
Press your hand over the opening to create a seal.
Flip your hand and the cup over.
Squeeze the base of the cup to force water out through the holes.
This should push anything in the holes out. Some cup designs don't need air holes, so this is not a concern.
Though some women prefer to use soap to wash the cup, it is not strictly necessary. If you do use soap be sure to avoid antibacterial or scented washes like bubble baths – stick to a pH-balanced wash designed for intimate use instead. A pH-balanced wash will help you avoid irritation and infection from the chemicals and additives that are often in soaps.
Between periods
Once your period is over, you might want to give your cup a really good clean before you store it, both for peace of mind and to remove any stains. (Some discoloration of the cup is normal and doesn't affect how safe or effective it is, but some women don't like the way it looks.) Here are a couple of ways you can give your cup a good deep clean.
Boiling: Boil 3 cups of clean water on the stove. (Tap water is fine if you're in a place with safe water but if not, use bottled water instead.) Submerge your cup but make sure the cup isn't touching the bottom or sides of the pot. One way to do this is to put your cup inside a whisk to hold it away from the sides. Boil for 5 – 8 minutes then drain the cup and let it air dry. It is completely safe to boil the cups, but don't boil the pot dry as this will destroy the silicone. If you feel strange about using a pot you cook with, you can buy a small one specifically for boiling your cup and store it separately.
Sterilizing tablets for baby bottles: These are great because you can use them in cold water so they're ideal if you live in a dorm room with no access to a stove or just don't feel comfortable boiling your cup in a shared kitchen. Follow the manufacturer's instructions. These tablets are also great at removing stains.
Additional options to remove stains
Hydrogen peroxide (1%): You can get this from most drug stores or pharmacies. Use one part 1% hydrogen peroxide and one part water. Submerge your cup and let it soak for 24 hours. Give it a good wash to remove all of the hydrogen peroxide residue before using it or storing it.
Apple cider vinegar (diluted in water): This might not do as good a job as the peroxide but it is very easy to find and completely natural. Use one part apple cider vinegar to two parts water. Submerge and soak your cup for 24 hours. If it still smells a bit like vinegar after washing the cup, follow up with a good boiling session.
You can also use a soft brush to gently scrub at any stubborn stains and a toothpick to clean out the air holes if needed.
After washing your cup, always dry it completely before storing it – air drying in a well-ventilated place is best. Be sure to keep the cup in its case or bag to ensure it stays clean between uses. Regularly cleaning and caring for your cup with recommended products only will help it last longer and keep you protected and healthy during your period for years to come.

Dr. Shree Datta is a Consultant Obstetrician and Gynaecologist in London, specialising in women's health including all menstrual problems such as fibroids and endometriosis. Dr. Shree is a keen advocate for patient choice, having written numerous articles and books to promote patient and clinician information. Her vision resonates with INTIMINA, with the common goals of demystifying periods and delivering the best possible care to her patients.
Article written by: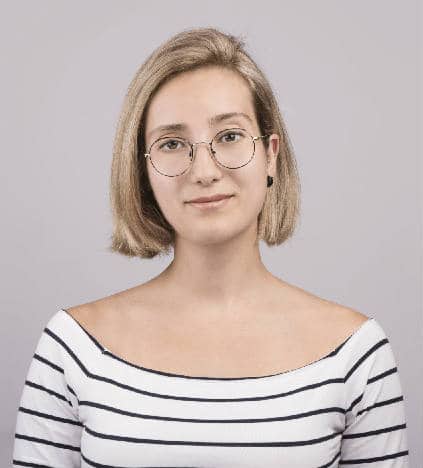 Lane Baumeister is an internationally-based Canadian writer with several years' experience creating educational and entertaining articles that discuss intimate health and sexual well-being. When not waxing profound about menstruation, she devotes herself to enjoying extremely good food and equally bad movies.