5

min read
You already know the male-centered stories from elementary school history class. Been there, done that, and all while skipping over the real human rights pioneers who forged our freedom with their own blood, sweat and tears. Now it's time to get the true story!
Women have been at the helm for more historical milestones that any history textbook will ever admit. And what's more, these babes definitely didn't take any days off from fighting the power to tend to PMS. Anything men can do, women can do #whilebleeding, and that statement resonates louder than ever as our modern youth culture works hard for the equality and empowerment for all people.
March is Women's History Month, and what better time to take a peek back into the past to discover the often passed-over female figures who paved the way for today's feminist boss babes.
If you need any inspiration to kick ass in your career, take a cue from some our favorite women in history who did whatever it took to build a better world for all humans.
Elizabeth Blackwell – The First Person to Earn an MD #WhileBleeding
Even in today's tense career climate for women, it's hard to imagine a time when women weren't even allowed through the doors of medical school, but that was exactly the case in the early to mid 1800s.
British-born Elizabeth Blackwell was brought up in a generation that gave zero rights to women and girls. Women weren't able to obtain higher education, and their identities were homogeneous with that of their husband. But Blackwell was the first to defy the rules in the medical field.
After moving to America with her family as a child, Blackwell later rejected the cultural ideals of slavery, racism, and sexism. She sought to break free from her employment with Southern families who kept slaves, but found the idea of a stifling marriage – at the time, a women's only ticket to a better life – unlivable. Against all odds, she decided to attend medical school – a chapter of the so-called academic "ivory tower" that found women "morally unfit, ignorant, inexact, untrustworthy, un-businesslike, lacking in sense and mental perception, and contemptuous of logic."
By 1845, the now 24-year-old Blackwell decided to pursue her dream. It took her two years of teaching jobs to save up for the cost of tuition. She was rejected from 29 medical schools across Philadelphia and New York City. After an exhausting search, she was finally accepted by Geneva Medical College, where she was shunned for her gender and forced to catch up after enrolling mid-semester.
But Blackwell quickly caught up and became the head of her class, where she graduated and again began the fight to practice medicine in a male-dominated world that didn't allow women a mere foot in the door. After her sister, Emily, also obtained her own medical degree, the pair opened their own clinic, and eventually went on to found The New York Infirmary for Women and Children. The hospital still exists roday as the Beekman Downtown Hospital.
Meet the Original Reproductive Freedom Fighter – Margaret Sanger
This feminist activist started her campaigns for women's birth control rights in 1912 with a newspaper column titled "What Every Girl Should Know," which preached the gospel of sex education. She later championed The Woman Rebel magazine in 1914, where Sanger further promoted her beliefs on giving women the right to choose to become pregnant, calling it a sign of true freedom.
Sanger, a practicing nurse, often came to the aid of young, impoverished women who suffered at the hands of botched, back-alley abortions. Sanger saw there was a desperate need to prevent unwanted pregnancy during a time when religion and morals reigned over reproductive health.
Sanger was prosecuted for distributing "obscene material" due to the country's obscenity laws and fled to England, but she returned with a vengeance in 1915. Soon after her return, Sanger and her sister opened the first family planning clinic in 1916 in Brooklyn, NY, and in 1921, she founded the American Birth Control League, a precursor to Planned Parenthood.
You might have heard that the first birth control pill hit the market in 1960, but did you know that Sanger helped the pill obtain research and funding? Yep – if you've ever taken an oral contraceptive, you can thank Margaret Sanger for making it possible.
Black and Queer Lives Always Mattered – Barbara Smith and Inclusive Feminism
In the 60s and 70s, career advancement opportunities for women were already scarce. If you were also black and part of the LGBTQ+ community, your voice was even more harshly silenced. But in 1969, after being told her gender precluded her from climbing the corporate ladder at airline Pan-Am, Barbara Smith took matters into her own hands.
Smith, a black lesbian, felt the black rights' movements of the time lacked representation for women, especially those in the gay community. Along with her sister, Beverly Smith, and former Chicago Black Panther Demita Frazier, she helped form the Combahee River Collective in 1974.
Named after Harriet Tubman's 1853 raid that freed 750 slaves in South Carolina, this activist group filled the gaps left by the white feminist movement and the black mens' rights movement. Smith focused on issues unique to black women, such as low-wage labor, sexual assault, and sterilization.
Throughout the 1970s, this radical group of women worked to dismantle the forces of American capitalism that held down other marginalized peoples, often joining forces with other political activists to strengthen their voices together. The CRC coined terms like "identity politics" and ignited discussions on the intersection of race, gender, and class.
In 2017, the CRC commemorated their 40th anniversary with a celebration of the growth of black feminism, though with the acknowledgment that we've got a long way to go before black women are truly free.
If They Can Do It #WhileBleeding, So Can You!
Today's cultural climate can seem daunting for modern young women, but a brief look at history will tell how much has changed. By comparison, the current career world seems like a walk in the park for women! If these incredible historical characters could overcome adversity as far back as the 1800s, there's no reason any woman can't follow her dreams today. If they could do it #whilebleeding centuries ago, then so can you, and don't let anyone lead your tenacity astray.
Please note that advice offered by Intimina may not be relevant to your individual case. For specific concerns regarding your health, always consult your physician or other licensed medical practitioners.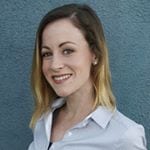 Colleen began her sexual wellness career as a sex toy educator in manufacturing and retail. She has since branched out as a writer and marketer, covering all facets of sexual health and anatomy. At Intimina, she specializes in women's medical care and health concerns, menstruation, sex and pregnancy, and birth control. Colleen frequently confers with top sex educators and intimate wellness experts to stay on top of the constantly changing sexual wellness space.