What to take to Hospital? An Ultimate Birth Bag Checklist!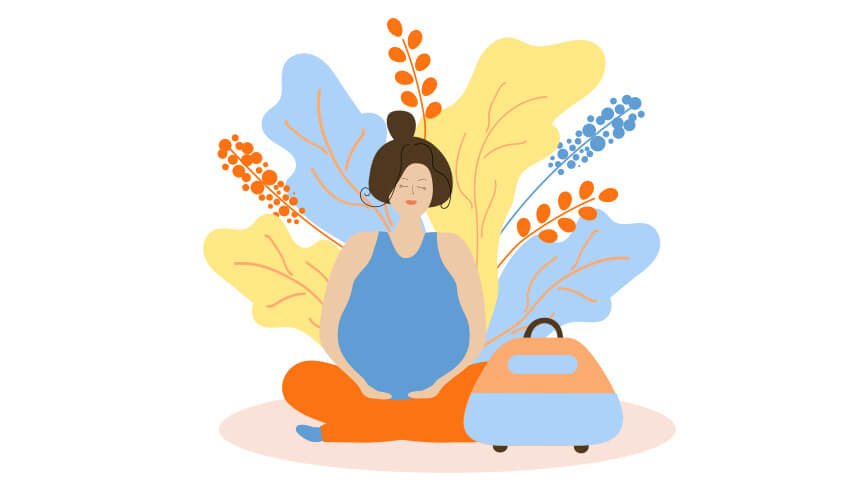 6

min read
If you're reading this, you are most likely ready for baby's arrival – congratulations! As you gear up for your new baby, you're probably getting together a lot of well, gear. You've started to gather extra diapers and blankies. You've got the crib and the carrier, along with three different strollers to take for a test ride (and all the diapers). You've got more hand me downs than you know what to do with, but there's one other big thing you've got to get – your hospital bag ready.
What's a birth bag?
What's a birth bag? You probably already know, and if not, it's pretty self explanatory, but we'll still break it down for you. A birth bag is a bag of stuff that's packed and ready to roll at the drop of a hat (maternity clothes, baby gear…). This is for people who are planning on birthing outside of the house, like in a hospital or birth center.
Your place of birth will most likely have a lot of the things listed, but it's still helpful to have them on hand, because you never know! You can always ask what sort of things they have available when you do a tour of your intended place of birth.
If you hire a doula (which we highly recommend), they may be able to help you get your birth bag together, or give you recommendations as to what to bring. They also will most likely keep a lot of these things on them, since most doulas also have their own sort of birth bag.
With all the other things you're learning and preparing, it can feel overwhelming to add one more thing to the list. Take a deep breath and pack your hospital bag!
What to pack in birth bag?
Now it's time to get your stuff together, literally. First step, grab your bag. Make sure this is a bag that is designated for the hospital/birthing center, and that you won't need it in the foreseeable future. Get a good sized backpack or duffel bag.
Birth Bag essentials – an ultimate hospital bag checklist:
Snacks (granola bars): Hospital food is not something you will ask for more, so be ready and bring some snacks with you (just in case). Although you might not have much of an appetite, you may be able to get down applesauce squeezers (yes baby food, which is also hydrating), nuts, and jerky. Be sure to also keep snacks on hand for your partner, family member, or anyone else who is attending your birth.
Stay Hydrated: Birth is hard work! You're going to need to stay hydrated during the toughest marathon of your life. You can pack bottled coconut water as well as electrolyte tabs or droppers that you can easily add to water. If you're that dehydrated though, your medical provider may set up a saline drip intravenously.
Essential Oils: Essential oils can be an awesome tool during labor and delivery. Peppermint can help with nausea, lavender is calming, and citrus will wake you up. One caveat is that the smell can easily become overwhelming for a sensitive person in birth, so instead of blasting a diffuser, simply drop it on cotton pads (pack those too), and use as needed. In case of the emergency you can use nursing pads or adult diapers.
Cozy Clothes and Slippers: Although you might not be wearing clothes for long, be sure to keep cozy (weather-appropriate) clothes in your bag to change into after birth. We also highly recommend packing slippers with a grip bottom, slipper socks, or flip flops. Hospitals can be cold and you don't want to be walking around in the halls barefoot if you decide to go for a stroll (which can help move labor along). And you will need them for post delivery shower for sure.
A Nursing Bra and Breast Pads: Stay comfy and use leak protection.
Breast Pump: If you have your own that you've picked out, this is good to have just in case.
Eye Mask: An eye mask can be an incredible tool for blocking out the word while you're in the midst of labor. This allows you to go inwards so that the process of birth can unfold without too many distractions.
Basic toiletries: Contacts, glasses, toothbrush and floss. Lotion, lip balm, face wash and body wash, hair ties, extra hair ties! Dry shampoo, hair brush, bath towel, sanitary pads.
A Hot Water Bottle: Heat packs can be incredibly helpful in helping to relieve some of the discomforts of birth, especially on the neck and lower back. A hot water bottle is a good option because you can easily fill it up at the sink in your room.
Entertainment: If you're getting induced, or planning on getting an epidural, you may want some extra entertainment on hand like a book.
Cell phone: For photos and calls…
Phone Charger: You can thank us later.
Birth playlist: To enjoy those silent moments with a baby.
Compfy pillow: Becouse everyone needs a good support.
Light reading (or baby book): Please relax and do something for yourself while baby's sleeping.
Stuff for Baby: Your place of birth will provide diapers, a hat, and a blanket, but you may want to bring your own special blanket, hat, and a weather-appropriate outfit for your little one(s) to come home in.
Car Seat: While this doesn't go in your bag, be sure your car seat is properly installed well before you may go into labor.
Important Documents: Be sure you have your license or picture ID, insurance card, birth plan if you have one, and a pen.
Going Home outfit (coming home outfit): You want to feel good, comfy and beautiful (for the photos), so choose your outfit and do not let anyone else do this for you.
When Should You Pack Your Birth Bag?
A pregnant person reaches full term at 40 weeks gestation. The average first time birther carries their baby for 41 weeks and three days. That being said, birth is unpredictable, and you never know what may be around the corner.
Just for good measure, we suggest packing your birth bag at about 35 weeks. Or somewhere after the start of your third trimester. That way it's done, and you have one less thing to think about while you get into full on nesting mode, and your body prepares for a baby to come through.
Now leave your bag by the door and don't touch it until you need to. Congratulations again and we're sending well wishes to you on your birth journey!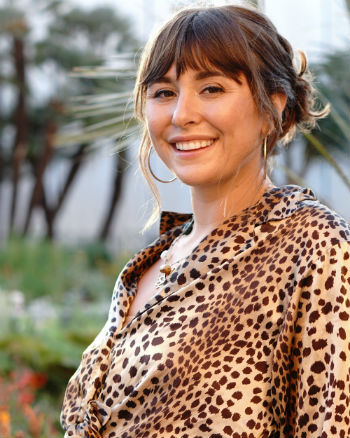 Natasha (she/her) is a full-spectrum doula and health+wellness copywriter. Her work focuses on deconstructing the shame, stigma, and barriers people carry around birth, sex, health, and beyond, to help people navigate through their lives with more education and empowerment. You can connect with Natasha on IG @natasha.s.weiss.