Exhibit X: So You're an Exhibitionist?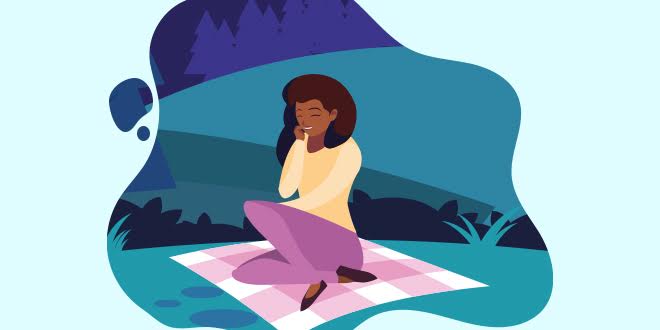 4

min read
Sex is a creative act. If your creative energy is feeling stagnant, or lackluster, switching it up in the bedroom (or outside of the bedroom) may be the antidote. Each and every time you get down is going to be at least slightly different. For some people, variety is everything. People get off on switching up positions, partners, toys, tools, dynamics, and…location.
Location, location, location!
Safety and security is necessary for some people to sink in to the moment. That could mean being in a warm, familiar environment, like your good old bed, or kitchen counter if you're feeling frisky. 
Others THRIVE off being in a new, sometimes (public) place. The risk of being caught, or the idea of someone seeing them is what gets exhibitions off. Is this a kink? Potentially, but there's no shame in the game. As long is everything is consensual and DESIRED (including the people who could potentially see you), public-ish sex is just another way to connect with your partner, or partners. 
Obviously exhibitionism can walk on a fine legal line, so don't let your enthusiasm get in the way of your good judgement. Still have an itch needing to be scratched? Try these tips to satisfy your wild side.
Let's Get Out of Town Baby
This one's obvious, but sometimes we need a reminder. If your sex life has been feeling a little dull lately- maybe you need a sexcation. That's right, plan your next trip around you and your boo being able to spend some extra *intimate* time together. 
Exotic and Erotic
Do you like piña coladas? How about getting caught in the rain? Do you live in a coastal area, or is your vacation taking you beachside? Try a hot and steamy make-out session (or more) whilst digging your toes in the sand. Warning- sand is tricky and gets into all sorts of crevices, so proceed with caution. 
It doesn't have to be the ocean. Rivers, lakes, and streams are all perfectly acceptable beachfront locations. 
Dip it Low
Speaking of exotic and erotic, skinny dipping is one way to get your thrill. If you don't have a swim spot off the beaten path near you, there's plenty of places in the world where swimming nude is totally acceptable. Enjoy your dip!
Ahoy, Captain
Sticking with the aquatic theme, try to get your hands on a boat. Yacht, speedboat, canoe, kayak- any size will do. There's nothing like you and your honey in the middle of a body of water with nothing else around you. Just be careful not to capsize.
One with Nature
Another way to get your vacation fix is with a good old camping trip, or even a day trip to a more secluded hiking area. There's something about being surrounded by nature, that allows your nerves to rest, and your desires to take over. So pack a picnic, a blanket, and whatever other supplies you desire, and get out there!
Staycations all I ever wanted
Pressed for time? Maybe getting out of town isn't feasible for you right now. Having a one night staycation by booking a home or hotel will give you the thrill, without the stress that can come with travel. You may even want to consider swapping homes with one of your fellow couple friends for the night. Just make sure to wash the sheets!
Say it Loud and Proud
Exhibitionism doesn't necessarily have to mean doing it in a public place. Another way of flexing this muscle is by being loud. Really loud. Not holding back any moans, groans, yells, and exclamations can be incredibly liberating. Instead of thinking someone may see you, maybe you're into the idea of someone hearing you, without giving a flying f#@!.
Frisky Business
Ok this one is for the extra adventurous. In many areas, you'll find "sex parties", where you and your partner can go to a safe event where you can watch, be watched, and maybe make some new "friends".
Han(d) Solo
Who says sex has to be with a partner? Solo-sex is a beautiful act, that can be done a bit more discreetly than in a duo. Again we're encouraging experimentation here, not public indecency. 
Vroom, Vroom Baby
Ah, steamy windows, cramped legs, and curfews- car sex sure does take you back to teenage days. Looking for a spot to have a quickie before you had to be home for dinner. Except now there's no curfew, and the world is your oyster. So try finding a lookout spot with a sunset view, and get ready for a wild ride.
Nothing Beats the Classics
Exhibitionism doesn't have to mean penetrative sex. A hot and steamy makeout sesh in a semi-public place can be incredibly thrilling, and really- who doesn't love a classic makeout session?
Feeling inspired?
Let your imagination run wild with possibilities, make a list, check it twice, pretty soon you'll find out who's naughty or nice.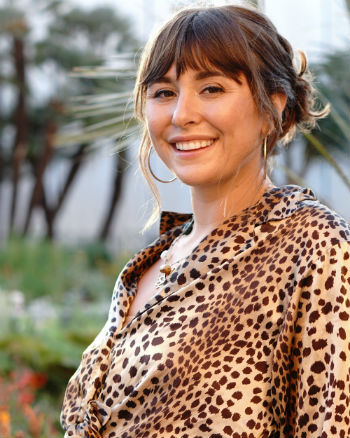 Natasha (she/her) is a full-spectrum doula and health+wellness copywriter. Her work focuses on deconstructing the shame, stigma, and barriers people carry around birth, sex, health, and beyond, to help people navigate through their lives with more education and empowerment. You can connect with Natasha on IG @natasha.s.weiss.