Opening The Back Door: Healing Through Anal Sex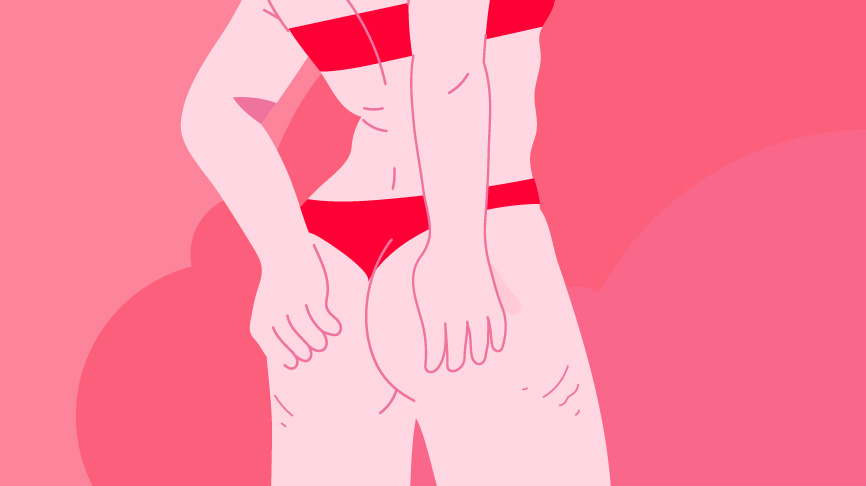 4

min read
The mere mention of anal sex is enough to make some people clench and squirm. Others may "Ooo and Ahh". Whatever your attitude is towards anal play, we're here to show you the incredible possibilities of "opening up the back door" to pleasure. 
Attitude is Everything
The first step in exploring anal play is examining any attitudes or preconceived notions you may have towards it. Maybe it's just excitement and curiosity- that's awesome, work with that.
If you have hesitations, fear, or judgments that come up, it's time to figure out why.
Do you carry stigmas around sanitation and what's considered "clean"? Or have fears that someone may think your anus is unclean? Are there messages of slut shaming that get brought up when you think of anal sex? Are you curious about anal sex, but don't think you're "kinky" enough? These are all valid, but may not be necessary to carry with you anymore.
These judgments could be holding you back from immense amounts of pleasure and connection. 
Let's Talk Anal
Now that you've examined your own relationship to anal play, it's time to talk about it with your partner. See if you're on the same page, and let them know what hesitations came up. It's important to disclose these, as they are necessary for you to be able to open up and relax when it's time to get down.
Often times, what keeps us from opening up sexually is a lack of conversation around shame and judgments that we carry with us. This is especially true in regards to anal sex as it requires immense amounts of trust. 
Trust is The Name of The Game 
Speaking of trust, when you engage in sexual activities with anyone, ideally you carry a level of trust with that person. This is especially true when dealing with the sensitive area of the anal cavity. There are two sphincters that make up the complex system of muscles that protects that anus.
The outer sphincter can be relaxed voluntarily, while the inner sphincter is involuntary, and may take more time to fully relax. Cognitively, it makes total sense- to trust someone means you will feel more relaxed in their presence, but the body may tell a different story.
We carry so much tension within us that goes unnoticed, sometimes in order to relieve this tension, we just need time. Before exploring anal sex, take the time to get comfortable with your partner. Try going on a date, laughing together, massaging each other, and yes- lots of foreplay!
When the body is in a state of relaxation and trust, it surrenders to being in the present moment. It allows you to listen to the subtle voice of your body and fall into a sensual rhythm with your partner. Think of it as a wildly pleasurable meditation.
It can even allow you to fall into an altered state of consciousness. These altered states combined with the trust building nature of anal sex, allows for deep healing in areas that you may be blocked. When we find this kind of connection, mixed with the mind bending effects of pleasure, we break through barriers that keep us from being our true selves. Sex has the capacity to be powerful medicine.
When we find healing in one area, such as anal sex, it carries over into other areas of our lives like work and creativity. Not to mention, the confidence building powers of orgasms.
Intrigued yet? Here are some helpful tips to getting in the back door.
Safety First
Thanks to the sensitive nature of these tissues, and because they don't produce their own lubrication, friction from anal can cause microtears, making it easier to transmit STI's. Have a conversation with your partner about your status, and about using protection like condoms.
Your anus has bacteria in it that can cause vaginal imbalances like yeast infections, and urinary tract infections. Make sure to properly clean anything that goes in the anus, before it goes near your vagina.
Foreplay
We've said it before, and we'll say it again- foreplay, foreplay, foreplay! There is no need to rush.
Give you and your partner time to explore each other's bodies, to kiss, and relax into the moment.
Lube It Up
Unlike the vagina and mouth, the tissues of the anus and rectum do not produce their own lubrication. Because of their sensitive nature, they are more likely to tear. Don't be shy when it comes to lube, use it, and use plenty of it.
Start Small
Before you graduate to a penis or dildo, you may consider something smaller like fingers, or anal beads. These are a great way to get comfortable with something else being back there, without going all in.
Enjoy The Process
Most importantly, enjoy the process. There is no need to rush. In fact rushing, often takes the pleasure out of what can be a magical act. Take things slowly, if today isn't working, you can always try another time. There is no need to force what isn't ready. Maybe you do try it, and you don't enjoy it. That's totally fine.
All our bodies are different, and we all experience pleasure differently. Whatever your anal journey may look like, good luck and enjoy!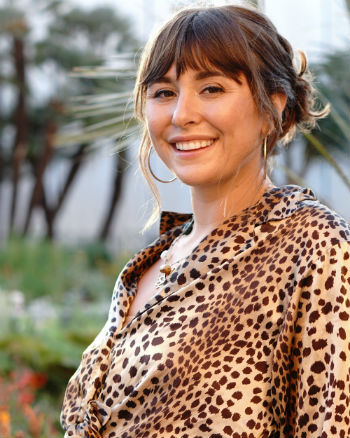 Natasha (she/her) is a full-spectrum doula and health+wellness copywriter. Her work focuses on deconstructing the shame, stigma, and barriers people carry around birth, sex, health, and beyond, to help people navigate through their lives with more education and empowerment. You can connect with Natasha on IG @natasha.s.weiss.