Back to Basics: Herbal Medicine for Well Women Care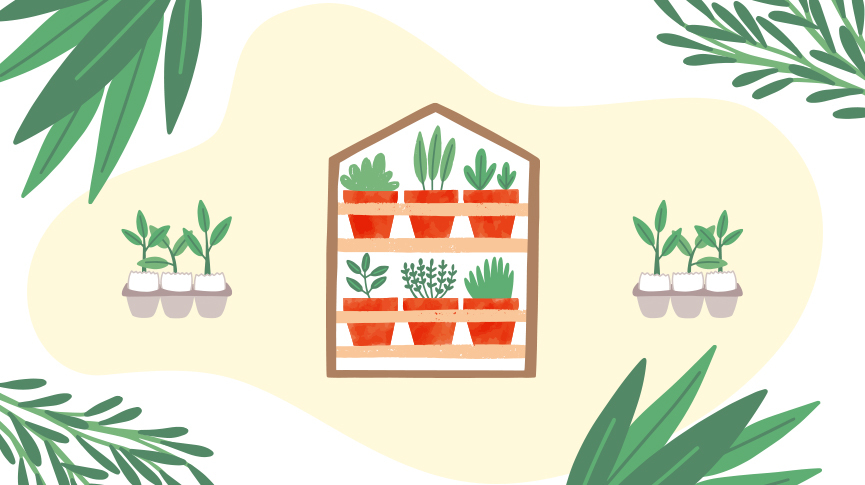 4

min read
These days, most women in industrialized countries turn to allopathic medicine and pharmaceuticals for treating and balancing reproductive health care issues. While conventional medicine is important, and has its place, oftentimes nature has remedies that work in a more gentle and harmonious way.
Herbalism is an integral piece of most, if not all, traditional forms of medicine. It works on the understanding that humans are one with nature, and that we often have the answers to our ailments in our own backyards. The plant world is the gateway to the world of self-healing and autonomy over our bodies, and can even be more accessible than other forms of medicine.
Learning to use herbalism to care for women's health issues can seem daunting at first, especially if this is new to you, but it's important to let your intuition guide you. It may take some patience to find what works for you, but there are plenty of tried and true remedies that have worked time and time again.
Before diving into what herbs may be beneficial for you, it's important to have an understanding of the different ways you can ingest them.
Teas: Something we're all familiar with. What many people don't realize is that this heartwarming ritual is an integral part of herbalism. Making tea from fresh or dried herbs either prepared, or making your own mixtures makes for a gentle introduction into herbalism.
Tinctures: Concentrated herbal extractions typically preserved in alcohol.
Capsules: Powdered herbs packed into tiny gel capsules. You can even make your own by using a capsule kit.
Essential Oils: With their growing popularity, essential oils are becoming a star player in many people's home apothecaries. Clary sage, ylang, ylang, and lavender diluted in a carrier oil and applied to abdomen can help ease menstrual cramps.
Salves: Many topical treatments are infused with herbs for their medicinal value, and comforting scents. 
Ok we've got down the how, now it's time for the what. Here are some common herbs used in the world of holistic women's healthcare. 
Black cohosh: Helps in easing menstrual cramps as well as hot flashes during menopause.
Calendula: Also known as Marigold, is known for its anti-inflammatory and wound-healing abilities. Calendula boosts the immune system and detoxifies the body. It can also help relieve breast tenderness and soothe cramps.
Chamomile buds: Many of us are familiar with this blissful bud for its calming effects. The glycine

in chamomile helps relieve muscle contractions, AKA cramps, by relaxing blood vessels.

Dong Quai: A power play in Chinese medicine. It is believed to have an adaptogenic

effect on the female hormonal system, helping to balance symptoms of PMS and menopause.

Fennel seeds: Commonly used for gas, bloating and digestive issues, fennel also packs a punch when used for periods pains.
Hibiscus: Filled with antioxidants and nutrients, hibiscus protects the liver, while the flavonoids can help calm the nervous system, boosting your mood. It can also help regulate your cycle by stimulating blood flow in the pelvic area
Lady's Mantle: This soothing herb calms PMS symptoms and even lighten a heavy flow, all while regulating your cycle. 
Nettles: The high mineral content of this stinging "weed" can be easily found wild in many areas. Its benefits are neverending- from detoxifying blood through the kidneys, cleansing the liver, and helping anemia thanks to its high iron content.
Oat Straw: Safe to take during all periods of the reproductive cycle, including while pregnant or nursing, oatstraw relieves stress and calms the body.
Red Raspberry Leaf: Helps to treat PMS symptoms like cramping and loose stools. It is known for its ability to tone and strengthen the uterus, regulating heavy and irregular periods, easing cramps and even helping in labor. Much of this is thanks to its high calcium and magnesium content. Mineral deficiency is a huge contributing factor when it comes to period pains. 
Rose buds: Beautiful rose buds are popular in traditional Chinese medicine to relieve period cramping and treat hormonal conditions in women. Usually consumed in a relaxing tea, it helps to ease feelings of anxiety, stress and irritability.
St John's Wort: Mellows PMS symptoms, such as cravings, insomnia, headaches, negative emotions and fatigue.
Turmeric: This popular root is known for its anti-inflammatory and healing powers. The curcumin compound found in it can help to alleviate PMS symptoms.
This is just the beginning when it comes to the magical world of herbal care. There are thousands of plant friends that can assist you in your reproductive healthcare journey. Many herbs and roots carry similar properties, so first try seeing what's available locally, as well as where your intuition leads you. 
Herbal medicine is an incredible ally for us humans, but it shouldn't replace the advice of your medical professional. If you have any questions, are currently pregnant, or on other pharmaceutical medications, make sure to speak with your provider as some herbs can interact with certain medications. 
If you want to learn more about herbal medicine, or seeking alternative methods of care, try finding an herbalist, naturopathic doctor, acupuncturist, or even a midwife in your area who offers well women care.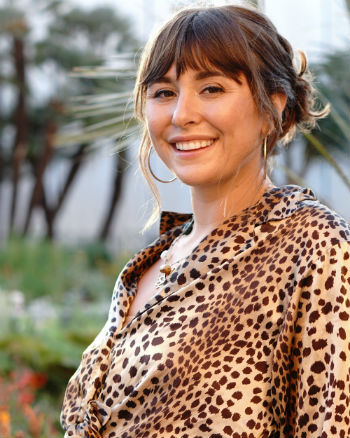 Natasha (she/her) is a full-spectrum doula and health+wellness copywriter. Her work focuses on deconstructing the shame, stigma, and barriers people carry around birth, sex, health, and beyond, to help people navigate through their lives with more education and empowerment. You can connect with Natasha on IG @natasha.s.weiss.