Intimina's Great Success: We Won 7 Awards, Meet Our Shiniest Medals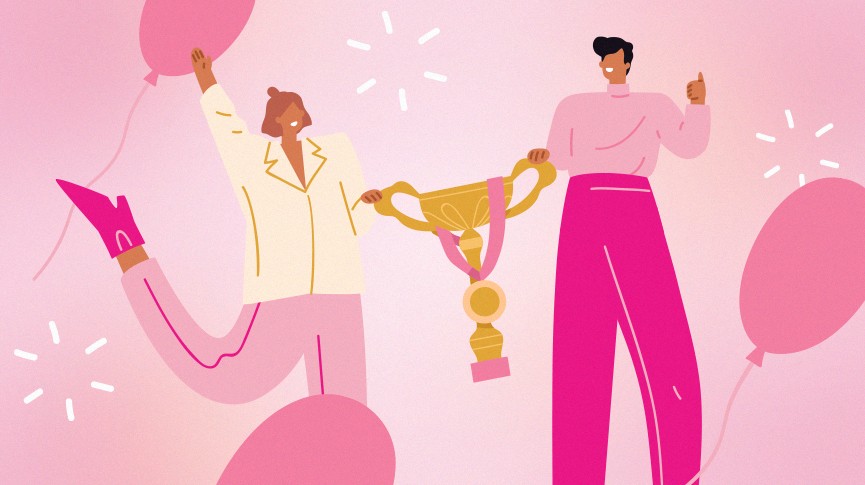 3

min read
Our story began in 2009. in Sweden, but since then, our menstrual health and pelvic floor strengthening products have found their way across the globe. Our goal was, and still is, to provide safe, eco, and budget-friendly options for women and everybody who needs them. Because menstrual hygiene is not a trend, it's a necessity. That is why we're also vocal about education, activism, and general wellbeing.
Our hard work pays off – we get hundreds and thousands of positive feedbacks and reviews from our customers. Still, at the same time, we are delighted when we win awards for our products and campaigns. Continue reading and get to know all of our successes so far.
Last year INTIMINA partnered with The Pantone Colour Institute to create Period: an original red shade representing a steady flow during menstruation. The colour named Period became the synonym for an energizing and dynamic red shade that encourages period positivity and serves as the banner for INTIMINA's 'Seen+Heard' campaign. Two brands' global idea was designed to empower everyone, regardless of gender, to feel comfortable talking freely and proudly about periods, starting conversations, and encouraging a more sympathetic and accurate depiction of menstruation in culture. The campaign generated 721 pieces of media coverage, including coverages in The Guardian, appearance in TV show Good Morning America and much more respectable and big world media. For this campaign, we received many awards.
As part of the Seen+Heard campaign, INTIMINA has donated £2,000 to ActionAid, an international charity that works with women and girls living in poverty.
2021 – Intimina won The Drum Awards for Marketing for the 'PR' campaign of the year again with its 'Seen & Heard' campaign.
2021 – INTIMINA won two PRmoment.com Awards 2021 in the categories Healthcare/pharma campaign of the year and Media relations campaign of the year! We are incredibly proud of what we have achieved with our campaign Period.
What actually happened during this campaign? In contrast to global FMCG women's health and hygiene brands also looking for a share-of-voice in this space, we didn't budget for a blockbuster ATL campaign to saturate ad breaks, billboards and social feeds with. With a limited budget, we had to find a creative execution that would create conversation, shareability… The message needed to be simple, universal, provocative and easily understood. So, we turned to colour and contacted Pantone and created red. During the short period of time, the colour Period became a synonym for freedom, breaking period stigmas, open talk about menstruation and even more.
2021 – Ziggy Cup is always a trooper winner – it got iF Design Award 2021 in the "Product – Beauty / Care" category, and there is no doubt in its excellence. But, the one creative and business dream-come-true was our Intimina x Pantone collaboration.
2021 – Intimina Won two PR Week Global Awards in categories Best Global Creative Idea and PR Breakthrough again for collaboration with Pantone.
2019 – Ziggy Cup won Silver A' Design Award in Beauty, Personal Care and Cosmetic Products Design Category by the International Design Academy, the grand jury panel of the A' Design Award & Competition which consists of internationally influential press members, established designers, leading academics and prominent entrepreneurs.
The A' Design Award, World's most influential and largest design accolade gave us recognition for the excellence of design on the international stage.
2019 – Ziggy Cup won the UK's Pharmacy MVP Award in the category "Sexual Health" for products that make a real difference in people's lives.
2019 – Lily Cup Compact won Taste for Life Women's Essentials Awards in "Feminine Hygiene." This was our big breakthrough in the USA award field, and we couldn't be more proud!
Everything you just read is just the tip of an iceberg – as our hard-working teams across the globe are constantly working on new campaigns, products, and positive stories. We are consistently applying for more awards, and thanks to you and your feedback, we make them come true.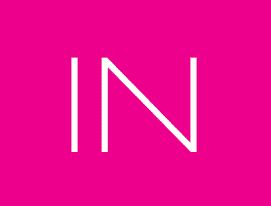 A collective group of "lady experts" at Intimina who love sharing our personal experiences, even when they are a little too personal. We believe it's time to start breaking down the taboos around menstruation, motherhood, and menopause, and start owning our female health.