How to survive an international video shoot during a pandemic?
4

min read
We did it. First.
We are INTIMINA, a Swedish brand specialized in menstrual cups and Kegel exercises, and we had big plans for this year. From the beginning of 2020, we've kept raising awareness and breaking the stigma around periods while continually educating people about everything menstruation-related. Our next masterplan was to give the spotlight to some of the strongest women we could find, placing them in front of cameras for everyone to hear their stories.
And then COVID-19 happened.
By the beginning of March, everything was ready for the team to leave for London from our headquarters, where we partnered up with Aspect Film & Video from Bristol. Plane tickets were being purchased, hotel rooms booked, and all the products neatly packed and ready to go. Shortly after that, Coronavirus was upgraded to a pandemic, and it wasn't safe to travel or to be around many people. Quite the opposite – every single INTIMINA employee was advised to keep working from home as a precaution. 
Our team led by global marketing director Luka Matutinović and global brand manager Danela Žagar needed to make a hard decision – they were on a brink to postpone the entire project, but luckily, Aspect suggested a lifesaving idea. They proposed we connect via Zoom app directly to the director's monitor, so we'd be able to see everything on set – in real-time. We decided to stay home to make sure everybody is safe and handle the shoot online.
We knew we were in excellent, professional hands thanks to Aspect, and we had some strong team-players in our lines. Our team – creative producer Ivan Kralj, creative director Ana Ivušić and copywriter Mirna Grujoski – made sure every single detail on set had just the right dose of INTIMINA vibes.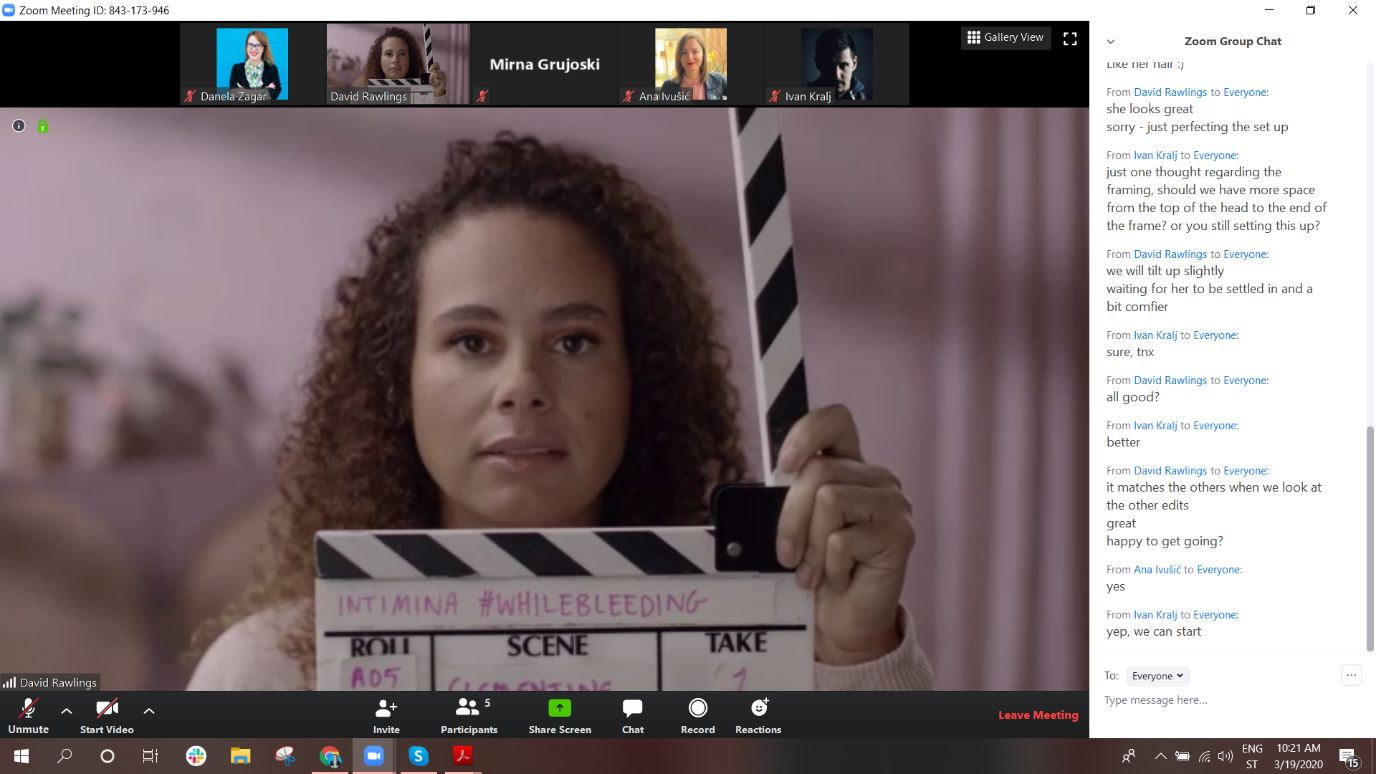 But, we were far from relaxed. Logistically, to undertake such a project with the client (us), only present online took a tremendous amount of phone calls, emails, messages, and conference calls just to put one product in front of a camera – let alone to make sure our lovely interviewees were relaxed and ready to pour their hearts out! 
Then came the more bad news: film director fell ill, and there had to be a director swap a day before the shoot, our creative director had to be excused from the shoot in person due to a health scare, and there were rumors of soon-to-be-locked-down London. Those are all recipes for massive anxiety – or our Tuesday afternoon.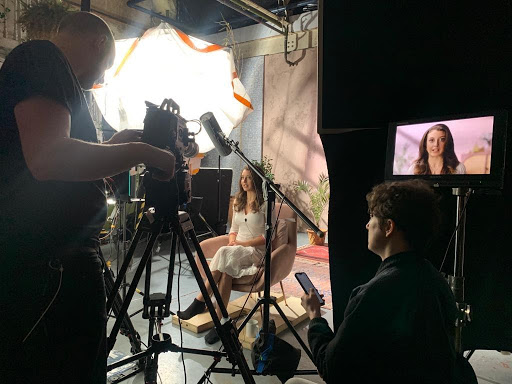 Luckily, the Mercury retrograde just finished, so the stars were on our side. The London-Bristol team did their magic, while INTIMINA team closely monitored and managed the shoot from the warmth of their own homes. It wasn't easy, even though the Aspect team made it seem easy. Usually, a client would be present on the set, giving approval and comments in real time, rather than being at the mercy of Internet providers of various countries around Europe. Every set decision had to be paused until four people on the video feed amended the lighting, set design, or a wardrobe choice. Our incredible talent and on-scene team made the stress bearable.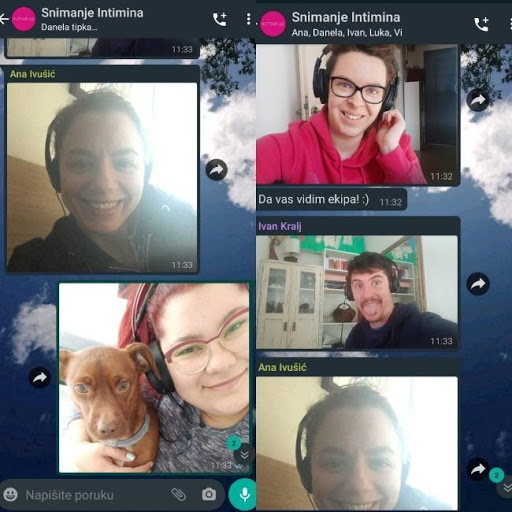 The hardest day came on Day Three: product shots are notoriously complicated at the best of times, but some of our products really didn't want to cooperate with our ideas. As time was running out, it was essential to keep our spirits up and concentrate while, for example, we waited for three pelvic floor balls to stop swinging – for over 30 precious minutes!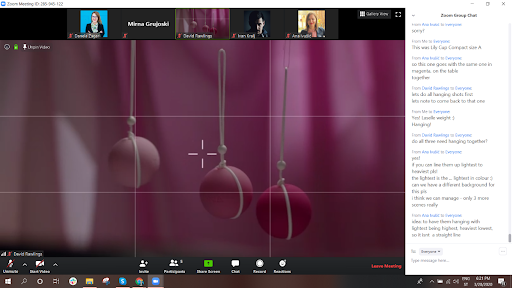 Those three days seemed to go on forever, but we made one thing clear – even during a pandemic – nothing is impossible, only very complicated.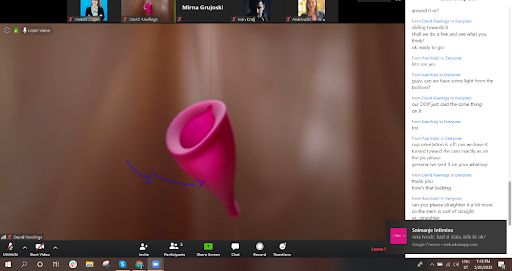 This project is a shining example of how things can be done even in the toughest situation, with tightest deadlines and most unpredictable organizational turns and twists. Thank you George, Gemma, Claire, Katie, Nick, Tom C., Tom G., Jack, Nicole, Hannah, and Scarlet –  we couldn't manage without you.
Thank you Clementine, Emilie, Katherine, Emily, Natasha, and Annie – you are the ones who brought light to this project.
This is how you make things happen. Even #WhileBleeding!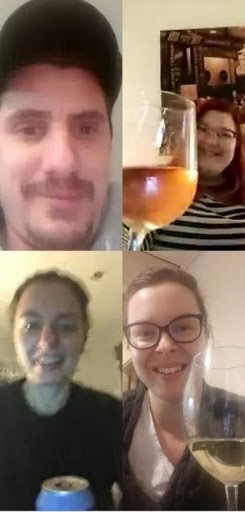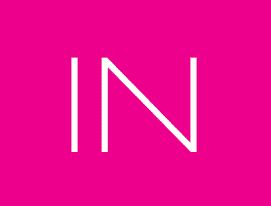 A collective group of "lady experts" at Intimina who love sharing our personal experiences, even when they are a little too personal. We believe it's time to start breaking down the taboos around menstruation, motherhood, and menopause, and start owning our female health.