5

min read
If you've ever seen one of the many raw, intimate, poetic, and captivating images of birth floating around the web, there's a good chance that it was taken by a birth photographer.
That's right, there's a whole field of photographers, dedicating their practice towards capturing the magic of birth.
I had a chat with Los Angeles, California based birth photographer, Cristina King, to learn more about her experience, what inspires her, and why you might want to hire one for your own birth!
Tell us a little about yourself.
My name is Cristina King and I have been a Birth Photographer for fourteen months, and have photographed twelve births.
Why might someone want to hire a birth photographer?
I think when people ask why anyone would hire a Birth Photographer, they assume the obvious – to have professional high resolution photos taken of the birth of their child.
While, yes that's a good reason to hire a Birth Photographer – it's definitely not the only one.
When I walk into a birth space, my job is to document the birthing person's story. Yes, that means they'll get some fancy imagery, but this is not portraiture work – Birth Photographers are there to strictly document.
This means photographing every single person that is a part of this journey, including the family member that might have been assigned the task to take photos at the birth. We document little details, the passage of time, family members in waiting rooms, close ups of your baby's first home (the placenta), and everything else in-between.
Birth Photographers are also there so that you can be in the moment. So the birthing person only has to focus on themselves, so the birthing partner can solely focus on the birthing person, and so that any other guest in that room can just be present. We are there because we know how to harness the grit, the love, and the strength behind every image that tells the birthing person's story.
Not to mention our gear is MADE to handle really low light situations – which if you're a birth nerd you know that babies like to be born when it's dark!
How do your clients respond when they see pictures of their births?
In my personal experience, I've had a lot of clients tell me how hard it is for them to recount their birth journey. I'll send them photos and they'll often reply with a, "wow, I don't remember smiling" or "I don't remember doing that."
Oftentimes, if a birthing person has to change locations, say from the tub to the bed, they're so deep in the underworld, that they have no recollection of how they were even able to achieve this transition. They're always…somewhere else.
This is how Birth Photographers can also serve as an anchor. We are there to photograph and document unbiasedly. No matter what roads a birth may take us down.
I can't tell you how many people have reached out to me letting me know my photos have been healing for them.
These are people that have been too afraid to give birth, because let's face it, the way we see birth portrayed in the media is scary. You often see the birthing person screaming, peeing, pooping themselves, tearing, and bleeding. There's always lots of bleeding. And the people in the room are always portrayed as terrified and treat birth like it's something that you need to look away from.
Then the baby is born and it's screaming and there's doctors and nurses shuffling around, cords, wires – this is the stuff I would see and think of prior to becoming a birth photographer.
But this is not how birth has to be. One thing is for sure, birth is intense, that's absolute. But it can be so many other things; like orgasmic (YES you can orgasm during birth), it can be quick, you can birth in water, you can give birth in the ocean, you can give birth at home in your bed, it can be filled with laughter, joy, you can dance your way through your labor, the list goes on.
Birth Photographers are important because they are destigmatizing birth from the ideas we've all been fed for so long. Birth Photographers show the joy that lives within the surges, they capture the impossibly painful moment your heart stretches and bursts, we capture the essence of being human and alive, from the very moment it all starts; when we're born.
Not only is Cristina an amazing birth photographer, space holder, and human, she's also a wordsmith! These reflections on the art of birth photography are enough to make anyone tear up.
Take a peek at Cristina's Instagram to see her incredible work. Give her a follow on there while you're at it! If you happen to be in Los Angeles, maybe you'll be lucky enough to have your birth documented by her – I know I'd like to.
Thank you again Cristina for your reflections and openness.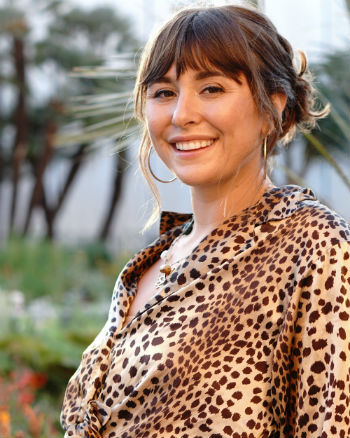 Natasha (she/they) is a full spectrum doula, reproductive health content creator, and sexual wellness consultant. Her work focuses on deconstructing the shame, stigma, and barriers people carry around birth, sex, and beyond, to help people navigate through their lives with more pleasure, softness, and sensuality. You can connect with Natasha on IG @spectrumoflovedoula.