Intimina Won Best Global Creative Idea and PR Breakthrough 2020 Awards
2

min read
"An incredible idea effectively executed on a small budget. A powerful step in the right direction when it comes to trying to remove the stigma surrounding women bodies and periods.", this was just one of the many comments from the judges who decided that INTIMINA is an absolute winner of two very important awards – Best Global Creative Idea and PR Breakthrough 2020.
For those who do not know, last year INTIMINA partnered with The Pantone Colour Institute to create Period: an original shade of red that represents a steady flow during menstruation.
The colour named Period became the synonym for an energizing and dynamic red shade that encourages period positivity and serves as the banner for INTIMINA's 'Seen+Heard' campaign. Two brands' global idea was designed to empower everyone, regardless of gender, to feel comfortable to talk freely and proudly about periods, to start conversations, and encourage a more sympathetic and accurate depiction of menstruation in culture.
The campaign generated 721 pieces of media coverage, including coverages in The Guardian, appearance in TV show Good Morning America and much more respectable and big world media.
"We at INTIMINA are very thrilled and proud for these awards because we see them as a recognition of our constant stride towards empowering women by breaking the taboos surrounding menstruation. This campaign, which was planned for months, had the mission to educate on the importance of ending period stigmatization. It was a powerful tool for sending a message to all people who menstruate that they should never feel ashamed because of this perfectly normal bodily function.
When we partnered with The Pantone Colour Institute to create the Period colour, we knew we were on the path of moving the industry's limits. We knew that the campaign would create a buzz, but we never expected it to become the worldwide breaking news in just a few days. It only shows that an arena for open conversations about menstruation is becoming bigger. And that is the true success of this campaign.", said Danela Žagar INTIMINA's Global Brand Manager.
As part of the Seen+Heard campaign, INTIMINA has donated £2,000 to ActionAid, an international charity that works with women and girls living in poverty.
This donation will go to support the full range of ActionAid's work, which includes the fight against period poverty and reducing the stigma around menstruation. Well done, Intimina PR Team!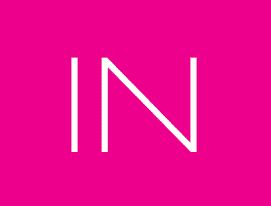 A collective group of "lady experts" at Intimina who love sharing our personal experiences, even when they are a little too personal. We believe it's time to start breaking down the taboos around menstruation, motherhood, and menopause, and start owning our female health.