Your Period Horror Stories: Hanging Out at the Beach–Literally!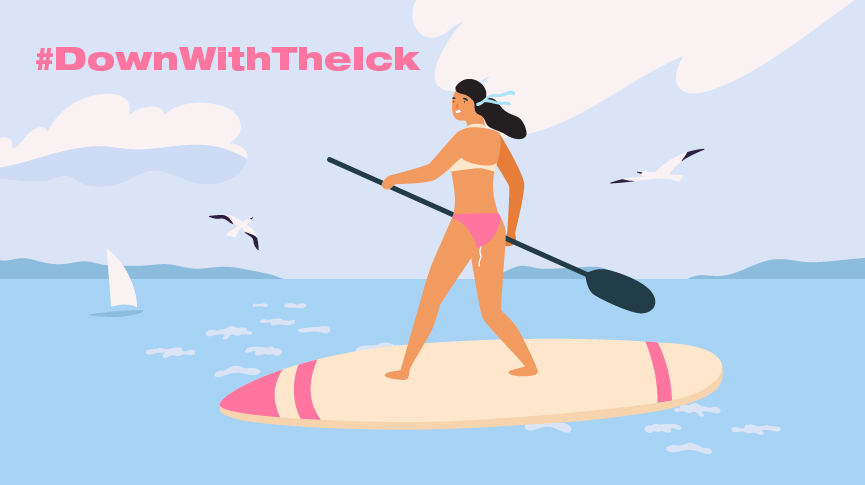 3

min read
Periods are often considered a problem, and all the situations that accompany them are considered shameful, ridiculous, catastrophic. But accidents happen… that's life! And we have nothing to be ashamed of.
These everyday situations with period and blood are ours, yours, everyone's… And that's why we're deciding to scream 'DownWithTheIck' together with you! During the next five days, we will publish the period horror stories of our readers and followers.
We also invite you to share your comments and experiences with us and other readers, so leave your comments and period stories in the section below articles and mention #DownWithTheIck on social media.
At the end of this week, we will publish the most creative comments and invite people to vote! The comments with the most votes will receive an Intimina DownWithTheIck reward!
Let's read, this is Story One
It was a warm, sunny day, like any other in Southern California. However, the term 'shark week' took on a whole new horror story at the beach.
It was junior year of high school and we were laying out at lifeguard tower 2, the hottest spot on the sand. My crush was going to meet us at some point in the day, so we did our typical cooling off in the water when we'd had enough of the hot sun. My favourite thing about the water was diving under the waves. I couldn't fathom girls who came to the beach without going for a swim, but I soon realized that maybe they'd already learned what I was about to learn.
We got out of the water, lied back on our towels, and discussed whatever high school 'problems' we had at the time. In the distance, we could see the boys approaching.
I got up, started walking, and a random girl a few towels over shouted 'Hey girl! How are you? Long time no see!'
She waved me over. I looked around, confused at who she had mistaken me for, but came to her anyway to clear up the confusion.
When I came down to her level she immediately informed me that my tampon string was hanging out. I think the colour drained from my face as I imagined a bloody string hanging between my legs. She told me to sit and adjust it because, in reality, people don't notice those period insecurities as much as we do.
I shifted around, managed to somehow get the string back in my itsy-bitsy-teenie-bikini, and thanked her profusely for her sisterhood service.
I realized soon after that menstrual cups offered better protection and less worry than trying to hike a tampon string up my buttcrack every time I was getting out of the water. I also learned that every woman has a period horror story, but that there are 'no strings attached' when talking about them. You live and you learn… sometimes the embarrassing way. And that's just life.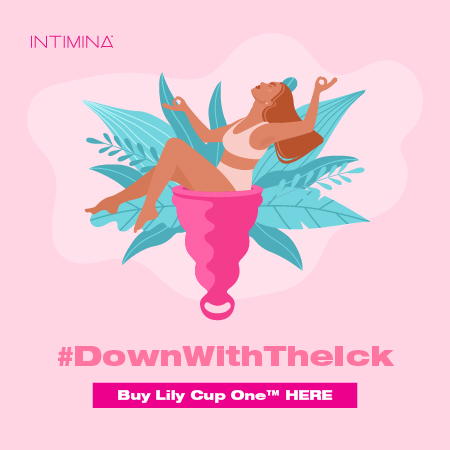 Comment our period stories in the section below the article, the most creative comments will be rewarded!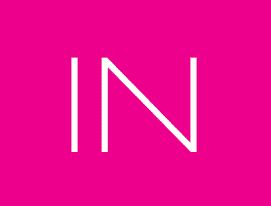 A collective group of "lady experts" at Intimina who love sharing our personal experiences, even when they are a little too personal. We believe it's time to start breaking down the taboos around menstruation, motherhood, and menopause, and start owning our female health.