Bringing a Vibrator into the Bedroom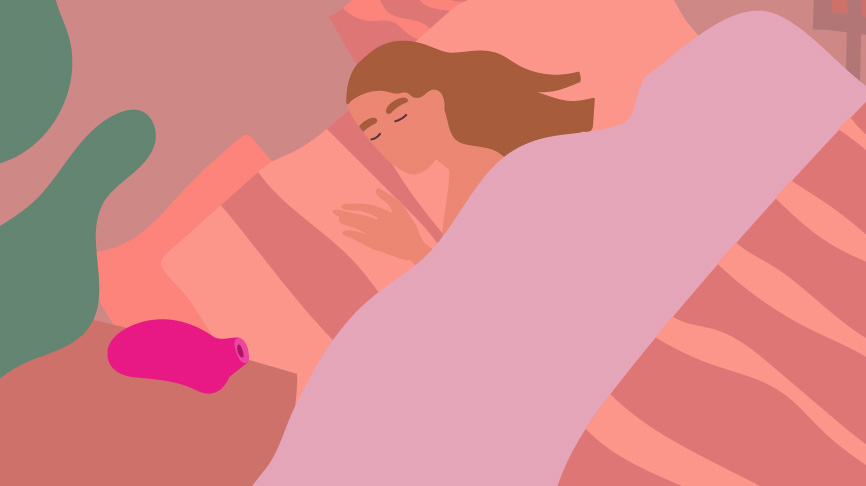 4

min read
We've all heard the myth that men are deeply threatened by their girlfriend's vibrators. However, recent studies have smashed that stereotype, finding that not only do nearly half of all Americans—male and female—use vibrators during sex, but 70% of men say they have no problem with their partners using intimate massagers. Introducing a vibrator into your relationship can be an exciting way to boost feelings of intimacy and pleasure, though broaching the subject can be a bit daunting. Here are our top tips for starting the discussion with your partner
Communicate
As in all areas of a relationship, being open and honest with your partner is paramount. Talk to him about exactly why you want to bring a vibrator into the bedroom. Does it turn you on? Or do you want to add a little spice to your relationship? Be specific about your desires and make sure your partner knows that a vibrator isn't a replacement, but an addition to the relationship.
If you're not comfortable sitting down and having a direct conversation about it, find other ways bringing them up. Mention seeing it in a magazine or just happen to be watching a segment on the latest sex toys. Or, the next time you go shopping together just happen to stroll through the intimate area of the drug store. You don't have to have the conversation all at once, you're allowed to take it slow.
Shop Together
Part of the fun and excitement of something new is the anticipation and feeling of closeness as you look for it together. Look for something that is versatile and can bring you both pleasure. Buying the massager together also makes it "our toy" instead of just "my toy", it becomes something that can connect you two and build stronger intimacy in your relationship.
Start Simple, Small and Attractive
There are a lot of options out there, many of which can be quite intimidating—and not just for him. Your vibrator together should be something you're both comfortable with, something that pleases you both with more than just vibrations. Look for a  vibrator that is:
Simple and easy to use. Find something that you can handle easily in intimate situations, one that won't take your attention away from your partner. A good massager should enhance the moment, not distract from it.
 Well designed and attractive. Gone are the days when you were limited to ugly, poorly designed sex toys. These days there are better options: beautiful massagers designed with both aesthetics and pleasure in mind. This is something you'll (hopefully) be using regularly together – make sure it's something you enjoy looking at as well as using. The best massagers are 100% waterproof and made out of body safe silicone for the best quality and hygiene.
Small and unintimidating. While research shows that men are not as intimidated by massagers as we once thought, it's still a good idea to start small to avoid comparisons between him and your new toy. For this reason it's also good to avoid anything too realistic. Find an attractive clitoral vibrator or vibrating ring to begin with for focused vibrations you can both enjoy.
Innovative couples' massagers can provide you with all of the above, and have the added bonus of pleasing you both simultaneously. Couples' massagers are the perfect place to start, especially if your partner is a little reluctant or feeling self-conscious about operating a toy while doing the deed.
For the complete guide to buying your first personal massager, click here!
No matter what type you finally decide on be sure to always clean your vibrator before and after every use with a high-quality intimate accessory cleaner.
Pay Attention to His Comfort Level
Throughout the process be sensitive to his reactions. Just as you want to be comfortable bringing new experiences to your relationship, your partner should feel comfortable voicing any hesitation.  Maybe he isn't ready for a vibrator just yet but you can both work up to it. Sex and intimacy is always better when both of you are able to communicate exactly what you do—and don't—want.
Be Open to His Interests
Don't stop there! You may find that your new toy opens the door to other desires for both of you. Be open-minded about fantasies or interests he might express. You two have taken a step toward a more exciting sex life together, so don't be surprised if that makes you more daring in other ways. The more comfortable you both are discussing the things you want, the more adventurous you can be together.
Talking about your sexual desires with your partner is easier than you might think, and the benefits—both to your sex life and your relationship overall—are huge. Take some time to explore together and enjoy yourselves.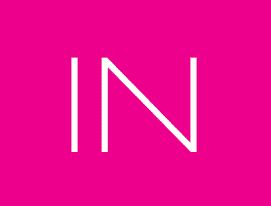 A collective group of "lady experts" at Intimina who love sharing our personal experiences, even when they are a little too personal. We believe it's time to start breaking down the taboos around menstruation, motherhood, and menopause, and start owning our female health.