Creatively Kinky: An Introduction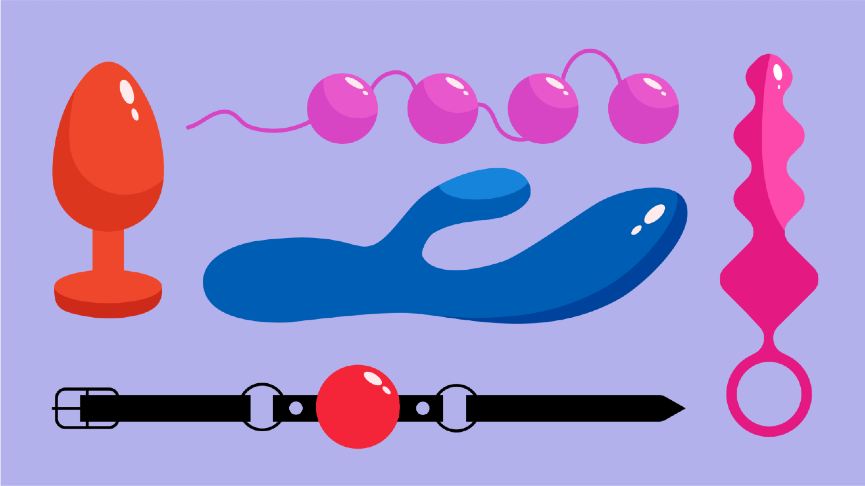 5

min read
Kinky. What gets stirred up in you at the mention of this word? Excitement? Curiosity? Weariness? Maybe all of the above?
Whatever feelings or questions you have around kink are welcome here. As the world's understanding and acceptance of variations of sexuality expand, so do our possibilities. 
One area that's been getting more and more attention lately, from the media to the fashion industry, is kink.
Intrigued yet?
Kink 101
Let's start with the basics. Kink is defined as "any non-conventional sexual practices, concepts or fantasies." The word comes from the idea of having a "bend" or "kink" in the straight line of what's considered normal behavior. 
As you dive into the world of kink, you start to see the wide variances in human desire, and the subcultures that build themselves around it. 
From the outside, kinky behaviors may just be seen as ways to stir up someone's sex life – and sometimes that's true. For others, kink opens up a world of exploration, acceptance, and adventure. 
Creating Community
When you have something in common with someone else, especially if that thing seems way outside the norm, you tend to create bonds.
That natural tendency of human behavior, means that worlds of kink communities have been created around what gets people off. 
Building kink communities is especially important to destigmatize any shame someone may experience around their special kinks. Find a kink, and it's usually not hard to find some sort of meetup groups or conventions where people can candidly discuss or explore their interests. 
While in-person groups may not be an option for everyone because of accessibility or comfort, online platforms can be an awesome resource, and way to connect with fellow kink-ers. 
Another key aspect that having community provides, is education. Education around safety, tips, tricks, and personal anecdotes all help to build a physically, psychologically, and emotionally safe kink culture. It also makes space for gender and sexuality experts to weigh in and provide evidence-based ideas and insights. 
Therapeutic Applications
Believe it or not, kink is not always sexual. While many people find ways to integrate kinky behaviors into their sex lives, many people use it as a form of emotional and stress relief. 
Some practices, like the Japanese rope bondage art of Shibari, are often used to bring participants to a state of surrender and vulnerability.
Other kinds of BDSM, which stands for bondage and discipline, dominance and submission, sadism and masochism, allow people the same sort of release. We see this in the world of dominatrix's and their submissives. Where people pay top dollar to be bossed around, tied up, spanked, and whatever else tickles their fancy. 
While this may seem sexual from an outside perspective, most of these relationships involve no sex. Instead, it allows the client a break from their possibly stressful everyday reality, or a new way to experience sensation, and playout fantasies they may not be able to otherwise experience. 
Exploring different areas of ourselves, especially those we try to keep hidden, ultimately allows for greater acceptance and freedom. Something we all could use more of. 
Do it Yourself
Bringing kink into the bedroom, or kitchen, or wherever, involves setting and discussing clear guidelines with your partner, or partners. If you catch my drift. 
The first step to incorporating kink into your sex life, is to talk about it.
Tell your partner, and ask them what sort of "fantasies" or desires you have that you may have been keeping hidden. Keep in mind, you may not be able to play out every one of these fantasies, but discussing them relieves any shame you may be carrying, and gives you the chance to come to a sort of middle ground where everyone feels comfortable, yet adventurous. 
Say you want to try role play or whipping. You and your partner need to set boundaries before actually getting down to it. What are your comfort levels? What turns you on, and what may be triggering? Determining a "safe word" allows you to be able to quickly and effectively communicate in the moment that something has gone too far. 
You can start as small as you want to.
Here are some simple ways to amp up the kinkiness in your sex life: 
Kinky Kitchen:

Grab the whipped cream, break out the chocolate sauce, steal some ice cubes. Kitchen play is an awesome way to add some playfulness to your sex life.
Blindfolds:

That blindfold you keep for airplane naps? Bring that baby into your next sexy session. Blocking off one of your senses gives you the chance to really tap into other ones. 
Toys: Bring a vibrator

,

anal plugs, or whatever else intrigues you into the bedroom, and see just what new territories there are to explore. 
Role Play:

This is sure to bring you and your partner out of any sexual rut you've fallen into. Getting mischievous with the mail person? Rendevouz with a "stranger" at the bar? Dress up, and get down. 
Get Curious:

Keep the conversation open with your partner. What is and isn't working for you all? What are some avenues you have yet to explore, but would like to?
Be Creative:

Alright you artsy folks, now is your time to shine. Kink is the perfect way to exercise your creativity. Only you can know what's going on in the inner workings of your fantasies.

How are you going to bring those into reality?
Whatever sexual fantasies are roaming around in your head, you'll be sure to find resources to help you explore. Now is the time to break down stigma, and increase your pleasure. So grab your ropes, and get out there.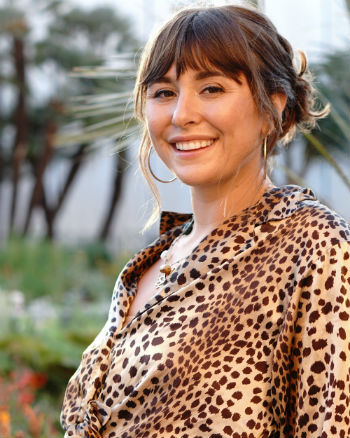 Natasha (she/her) is a full-spectrum doula and health+wellness copywriter. Her work focuses on deconstructing the shame, stigma, and barriers people carry around birth, sex, health, and beyond, to help people navigate through their lives with more education and empowerment. You can connect with Natasha on IG @natasha.s.weiss.