How To Be Single in a Pandemic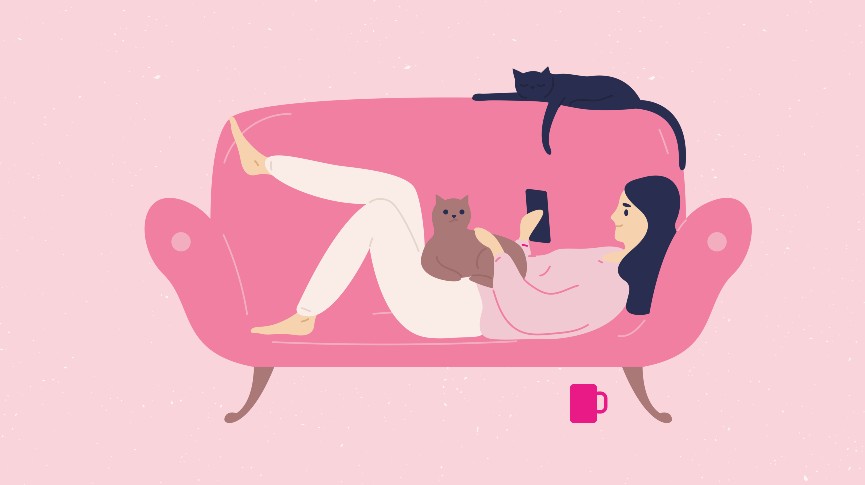 4

min read
The world has been living through a pandemic for more than a year. While it's affected everyone in different ways, some more than others, there's no doubt that it's impacted nearly every area of our lives.
I'm going to get personal here because frankly, this isn't something I want to write about or even talk about it, but I know I'm not the only one, and that other people need to hear this.
Being single in a pandemic is a whole extra layer of difficulty.
Maybe you went through a breakup, a loss, or have been single since before this all started. No matter what the circumstances are if you are living a single life, I'm with you!
Pandemics and Partnerships
I'm someone who does well in business, typically has a thriving social life, is well aware of my worth and what I bring to the table in all my relationships – yet struggles when it comes to my romantic life.
Naturally, I've taken this through many therapy sessions, confronting my blocks and how my relationship with my parents have impacted how I navigate partnerships. You know the story.
One therapy session my psychologist said something without me prompting her "Do you think you would have found someone already if it wasn't for the pandemic?"
I didn't quite know how to react to this statement because not only did it not resonate with me, it turned me off from her as my therapist. When I got home, I kept pondering it, and still felt the same way.
While there may be some truth to that statement, it didn't feel true for me. As much as being single in a pandemic has intensified feelings of loneliness at times, I also needed this time to dive into deep areas I wanted to resolve, that I felt like I needed to do on my own.
Every person's single in a pandemic story is going to be unique to them, and I can only speak to my own experience. At the same time, there are certain revelations and epiphanies I've had that will hopefully bring some peace to you as they have for me.
Your Needs are Valid
I used to find myself always fighting with my desire for a relationship and affection with my streak for independence. But they're not mutually exclusive.
We are hardwired for connection, for intimacy, to be loved, and to give love – and craving that is one of the most natural things in the world.
At the height of the pandemic, I often felt it as an unbearable yearning that left me feeling isolated and ashamed of the intensity of these emotions.
Other times it would be dull and just a feeling of "Well that would be nice!".
No matter how your feelings of desire are manifesting themselves, they are valid, and they are real to you. You can feel totally in your self-worth and clear on what you're looking for, and still feel that yearn. Even if you're not feeling so great about yourself, at least not in the relationship department, your feelings are still entirely valid.
So next time that yearning comes up, reassure yourself that it is so entirely normal, and continue to nurture yourself with things that fill you up.
Get Inspired Instead of Comparing
Another pattern I had to break is feeling jealousy or comparing myself to others. In general, I'm pretty surefooted about who I am, but as I said – relationships feel like another story sometimes.
Jealousy crept up, even more, this year as you watch people have an extra source of support and connection that felt nearly impossible to tap into.
Jealousy and inspiration can come from the same place, it's just your interpretation of what's in front of you. If you find yourself becoming jealous of someone's relationship or apparent ease in romance, there's most likely something about that person or dynamic that inspires you.
A practice that has helped me with this is to ask my friends about their relationships – especially the ones that I admire. I like to ask about what their love feels like, what their favorite qualities are about each other, and open myself up to hearing anything they have to share.
Your friend will probably be overjoyed to be given the chance to open up, and you get to expand your idea of what's possible for you.
You Are Worthy
Last but not least, something we all need a reminder of sometimes (single or not) – you are worthy.
Many of us have experienced some of the most intense moments of our lives in the last year or lows that we never expected to happen, and through it all, you are still worthy.
As we start to slowly emerge back into the world, our priorities have changed, our ideas of what we want out of relationships and life have probably shifted, and we have to readjust to a new pace of life.
Be easy on yourself, yet stay open in the areas that you can. You are worthy of all the love and intimacy your heart desires.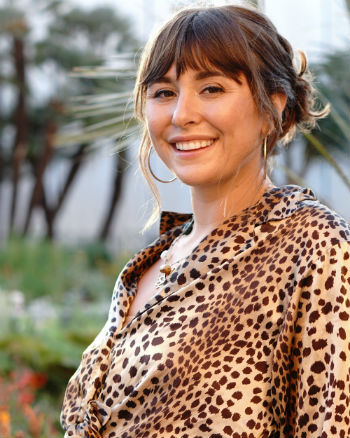 Natasha (she/her) is a full-spectrum doula and health+wellness copywriter. Her work focuses on deconstructing the shame, stigma, and barriers people carry around birth, sex, health, and beyond, to help people navigate through their lives with more education and empowerment. You can connect with Natasha on IG @natasha.s.weiss.