It's a Baby! Pregnancy Announcement Ideas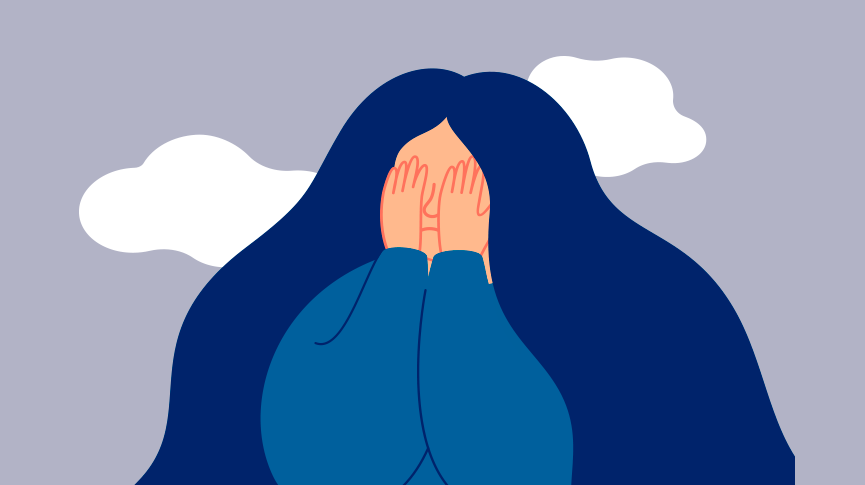 4

min read
If you're reading this, you're most likely pregnant or have a loved one who is pregnant. Either way – congratulations! As you move further along in your pregnancy, you might be getting ready to spread the news and celebrate.
Social media is crawling with pregnancy announcement ideas. We've rounded up some of the best ones to help you with your big debut. You may choose to do one, none, or any number of reveals. While a lot of these ideas mention partners, this article is for single parents as well. Adapt as you need to. Pregnancy announcements also change a lot depending on your cultural practices. Do what works for you and your family!
The Social Media Reveal
Social media is probably the most popular avenue these days for a pregnancy reveal. Some people might post a simple picture of an ultrasound or positive pregnancy test while others will pull out all the stops with a photoshoot and all.
No matter what your style, we've got some ideas for your social media reveal:
The coordinated dance: Whether or not you (and your partner) have a sense of rhythm, you can do a little jig together and make a Tik Tok or Instagram Reel of it debuting your baby bump or another hint towards your pregnancy.
The sibling surprise: If you already have another child (or a pet), you can use them as part of your announcement with cute sayings like "Soon to be big brother/sister."
Holiday Puns: If you're announcing your pregnancy around a holiday, you can use it as a way to make a pregnancy pun. For example, if you're announcing during the fall you can say "No trick just a treat" or "Pumpkin spice isn't the only thing that's brewing". During Spring saying "Something is hatching". For winter announcements, try "Hoping all your wishes come true this season, ours did" or "New year, new baby."
The Surprise Party
 While many people wait until the baby shower to have a party for their baby, it can be a great way to share your news with your loved ones.
Here are some ideas for your pregnancy surprise party:
Throw a potluck: Bring everyone together and have them bring their favorite dishes. In the middle of the party, you can break the news by saying something like "Mac and cheese isn't the only thing we're sharing at this party."
Write a poem: Have everyone raise their glasses (with your glass of sparkling water) and share a heartfelt poem with your big news being the theme.
Host a barbecue: In your invitation, you can throw a cute line in there like "A bun in the oven, burgers on the grill, come help celebrate this upcoming thrill"
The Family Announcement
 Before you announce to the public and other people in your life, you'll probably share your news with your family. You might have family traditions, rituals, or other cultural practices around pregnancy that will influence how you do this. If you're still looking for some ideas, here are some ways you can share your pregnancy with your family:
Asking for hand-me-downs: You can bring up your pregnancy with your parents (or whoever raised you) by asking if they still have any of your baby clothes – then share with them why you'll be needing them!
Invite them for a photoshoot: You can invite your parents, grandparents, or extended family for a photoshoot then drop the news on them about what the photo shoot is really for!
Send them a personalized gift: Sending your parents a personalized gift like a mug that says "World's Best Grandma" will be sure to bring tears to their eyes.
A Note on "Gender Reveals"
 Gender reveals are sometimes a part of someone's pregnancy announcement. We're all about inclusivity here at Intimina. While gender reveals have become more and more common thanks to ultrasound technology, they can also be a source of controversy. Your baby's biological sex does not equal their gender. This is the case with people who are non-binary, transgender, and intersex. It's up to you to take this information and decide if a gender reveal is the right move for you and your family.
Sensitivity to Pregnancy Announcements
As exciting as pregnancy is, for people who have experienced pregnancy loss it can also be a source of anxiety, nerves, and sadness. If this is you, know that we are so sorry. It's totally up to you when and how you share your pregnancy, and with who. If you're wanting to wait to share your pregnancy, or don't want to discuss it publicly until after you have the baby, that is completely fine. You don't owe anyone an explanation, and what's most important is your emotional health and that your boundaries are being respected.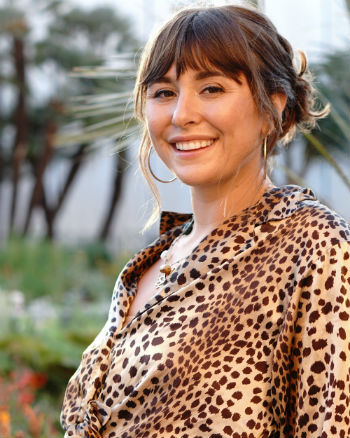 Natasha (she/her) is a full-spectrum doula and health+wellness copywriter. Her work focuses on deconstructing the shame, stigma, and barriers people carry around birth, sex, health, and beyond, to help people navigate through their lives with more education and empowerment. You can connect with Natasha on IG @natasha.s.weiss.