We're Making a Difference for Menstrual Hygiene Month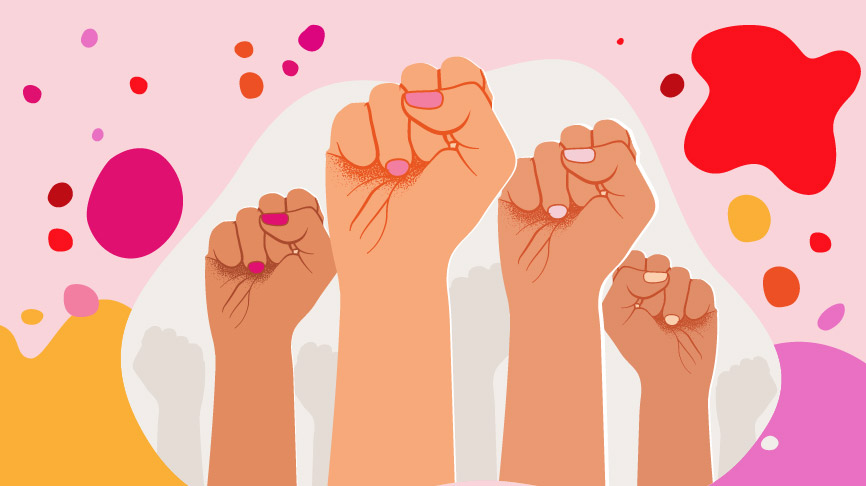 4

min read
Cramps, bloating, leaks—periods can suck. Especially if you're one of the many who face period poverty. Period poverty is a term coined to describe how economic factors can prevent access to menstrual products, and it's all too common across the world. That's why, in celebration of Menstrual Hygiene Month, we're trying to do something about it. 
Let's Look at the Numbers
Lack of access to menstrual hygiene products is an issue all around the world, even if the reasons can vary. Period poverty probably affects someone you know. 1 in 10 women in UK struggle to afford menstrual products, and 1 in 4 have had to choose between a meal and a menstrual hygiene product.
That contributes to the many girls who miss school during their period, or adults who have to leave work due to menstruating. 
So what can you do about this? According to survey, nearly three-quarters of women believe menstrual products should be free, and while there are many local initiatives to make products free (such as in Scotland) or reduce taxes on menstrual products, it's an issue not yet put to rest. 
We wanted to do our part. We've partnered with some organizations that are trying to make a difference. 
Amazing Menstrual Care Changemakers
PERIOD
Nadya Okamoto founded PERIOD when she was just 16 in Portland Oregon, and it is now both the largest youth-run NGO in women's health, and one of the fastest growing ones in the United States. Since 2014 they have addressed over one million periods and registered over 700 campus chapters in all 50 states and 40 other countries.
Nadya recently published her debut book, Period Power: A Manifesto for the Menstrual Movement. We're so excited to see what she and her organization are able to achieve next! 
Save a Girl Save a Generation
Save a Girl Save a Generation was founded by activist Asha Ismail. After undergoing FGM as a child of just five, she went on the create this amazing organization. With headquarters in both Kenya and Spain, it works towards eradicating harmful traditions and other forms of violence against women and girls including FGM. It focuses on accelerating positive change by contributing to the education about health and leadership that enable women to change their communities from the inside. 
A.P.E. Onlus
For 14 years, A.P.E. Onlus has been run by working toward increasing education about endometriosis. It was founded by, and is run thanks to, amazing volunteers who have been affected by endometriosis. They wanted their painful experience into tangible support for other women, both in terms of one on one support and creating a network of similar organizations in Italy and the rest of the world.
This helps women experiencing multiple intimate health concerns, but that's not all. A.P.E. Onlus is driving change by calling for acknowledgment by governmental institutions so there can be more awareness campaigns in schools, clinics and medical centers.
Freedom4Girls
Freedom4Girls is a UK-based organization dedicated to targeting the taboos and gender inequalities surrounding menstruation. They do this by providing education as well as period products, and by promoting product choice and supporting environmentally and financially sustainable options.
The project's current organizational manager is Tora Abrahams, who also works as a Prison law consultant and runs the organisation's Uganda based projects.
As someone who sees firsthand how women are treated differently in the criminal justice system, and herself has endometriosis and M.E., Tora is passionate about supporting young people and women with multiple complex needs and disabilities.
How Can You Help?
If you see how big an issue this is, then you will want to help. To support the amazing organizations above, all you have to do is pick up a new cup! Choose from any of our Intimina cups and complete your purchase online—it's that easy! $5 from each online sale will go toward a fund that we'll split evenly between the charities above.
Already have a cup? Consider an on-the-go option for emergencies like Lily Cup Compact or One. You can also treat a BFF by getting them a cup—all cups are 15% off right now, so why not?
*Campaign has ended
Fundraising Update
The numbers are in and we definitely owe all INTIMINA fans a big round of applause! Your support of our initiative is going to make a real difference in the lives of people everywhere. Here are the funds we raised for each charity:
Save A Girl Save A Generation – 2,500 €
But of course, your support doesn't need to stop there. We highly encourage anyone interested in supporting these great organizations reach out to see how you can help them throughout the year.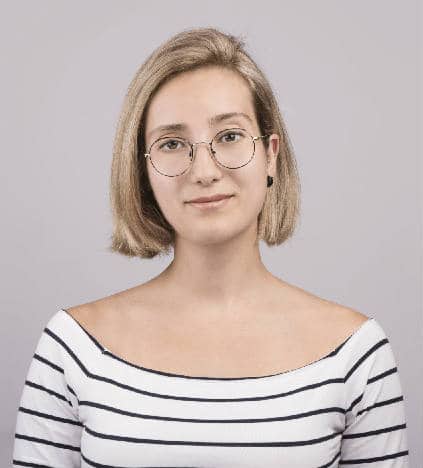 Lane Baumeister is an internationally-based Canadian writer with several years' experience creating educational and entertaining articles that discuss intimate health and sexual well-being. When not waxing profound about menstruation, she devotes herself to enjoying extremely good food and equally bad movies.