More Than Meets The Eye: Exploring Audio Porn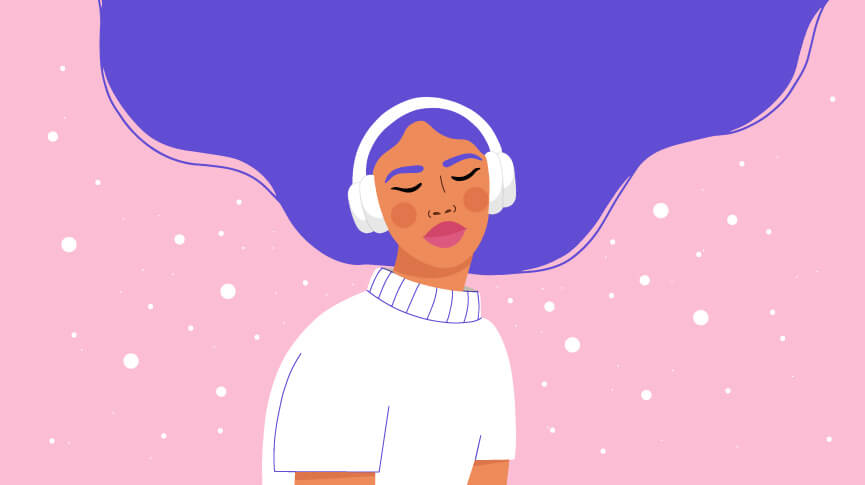 4

min read
Porn can be a touchy and controversial topic at times. While we're all for sexual liberation and expressing yourself in whatever ways feels right to you, porn has its downsides. The porn industry has historically been a place where sex workers, typically women, are often exploited, or placed in less than safe work environments. The other reality is that much of the porn produced is through a male lens, is pretty unrealistic, and sets weird standards for sex based on unrealistic content. This is why there's been such a push in recent years for ethical porn. That is content that's made consensually, workers are paid fair wages, and it tends to be more female pleasure-focused. It's been revolutionary for the sex industry to see such a rise and demand for ethical content that prioritizes pleasure, education, consent, and fair working conditions. 
This shift in the zeitgeist has also made space for porn creators to produce different kinds of content across different mediums. Porn goes way back before video content – just look at ancient art.  One form of erotic content that's recently seen a revival is audio porn. Eager to hear more? Us too.
The Dirty Deets on Audio Porn
Outside of hieroglyphics and sculptures, audio porn may have been one of the original forms of porn. Humans learn, relate, and share wisdom and culture through storytelling. The same is true even for x rated topics. Phone sex is just one example of the long history of audio porn. Modern audio porn takes it to the next level by making audio content available through apps, online platforms, and more. Audio porn is your way to dive into the world of erotic storytelling. The art of audio storytelling can make things come alive in a way that visual porn might fall short. As exciting as that visual element can be, it's easy to be distracted by body types and shapes, and what's going on in front of your eyes.
The Upside of Audio Porn
Audio porn certainly has a lot of perks, the biggest one being it's incredibly enjoyable. The easiest way to look at the benefits of audio porn is to compare it to your standard video porn. When you compare audio and video porn, audio can be a whole lot more authentic and intimate. Without the visual component, you're free to let your imagination run wild and take you to places that video porn can't.  It's not just your imagination that's running wild, audio porn keeps your hands free as well. When you aren't preoccupied with holding up a phone or laptop, your hands are free to roam as you please. Meaning more opportunities for manual pleasure or toy play.
While there are some awesome innovative ethical porn platforms out there, the majority of video porn is straightforward, male-centred, and extreme. Audio porn often allows for more artistic vision both from the creator and the user.  Because of this, many women prefer audio porn because of the increased chance for intimacy and privacy without the unrealistic standards video porn often has. It also means they won't be comparing themselves to the performers on the screen. Audio porn focuses more on the journey, so you're less likely to skip ahead to more climatic parts like it can be tempting to do video porn
Another huge benefit to audio porn is accessibility. Audio porn creates a full experience for people who are visually impaired. It also opens up more opportunities for gender fluidity and inclusivity. So much of our lives is through a screen these days. While you still need to look at a screen to access audio porn, once you find what you're looking for, it can be a nice screen break while your imagination takes over.
Different Strokes for Different Folks
While audio porn certainly has some awesome benefits, as long as it's ethical, no one kind of porn is better than the other. You may find that audio porn is your thing, or you prefer video, or no porn at all – it's your sex life, you get to choose your own adventure. One of the coolest things about your sex life is that it's yours to explore. A place to experiment and try new things – like listening to audio porn. People get turned on differently, audio porn is one way to experiment and see what turns you on.
Listen to Audio Porn
There are a growing number of awesome audio porn platforms. Here are a few you can try out:
Dipsea

: Relatable feminist stories for a small subscription fee.

Quinn:

Free audio porn with categories like "edging", "fingering", and "girl-on-girl"

Audio Desires:

This paid platform offers content that focuses on women and couples
If you want to flex your creative muscles, you can even try making your own audio porn by using the voice notes feature on your phone. You can always share this fun exercise with a special someone, or keep it to yourself.
Ready to try out listening to audio porn? Grab your headphones, your toys, whatever else tickles your fancy, and enjoy!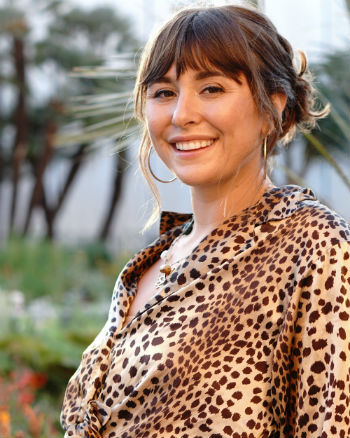 Natasha (she/they) is a full spectrum doula, reproductive health content creator, and sexual wellness consultant. Her work focuses on deconstructing the shame, stigma, and barriers people carry around birth, sex, and beyond, to help people navigate through their lives with more pleasure, softness, and sensuality. You can connect with Natasha on IG @spectrumoflovedoula.