The Best Period Tracker App for You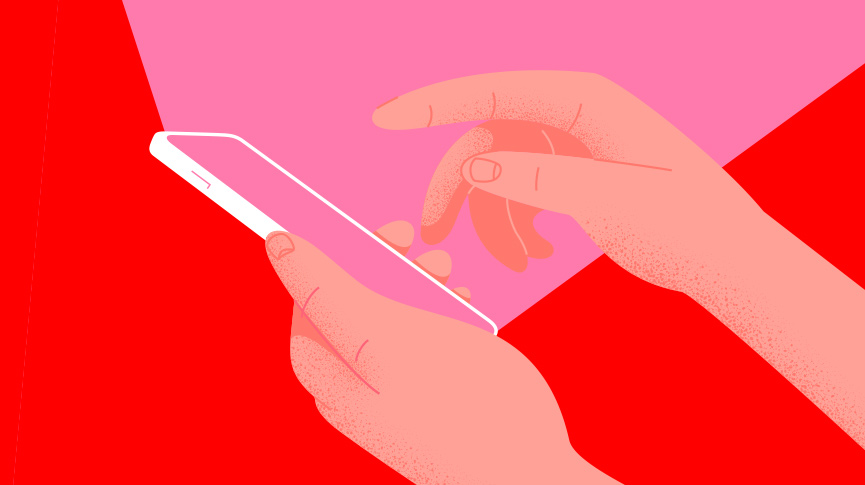 6

min read
Why Track Your Period?
We all know the feeling of planning the most amazing vacation or quiet (or not so quiet) night in with that special person, only to have it ruined by your period arriving. The cramps, increased appetite, fatigue, and host of other effects from the cocktail of hormones swirling around in our bodies can affect other parts of our lives as well. Luckily, modern technology has given us the tools to keep track of our cycles, right alongside our text messages and camera, with smart phone apps.
Keeping track of your period and recognizing any pattern in the symptoms allows you to plan and prepare for menstruation. However, tracking your symptoms has another, more important medical use. By tracking your symptoms you'll be able to determine what's "normal" for you in terms of flow, pain, and mood, so if they become extreme you'll know it's time to see a doctor. You can also use it to manage fertility – something we all want to be sure of, whether you're trying to avoid the baby bump or can't wait to start buying little baby onesies. So having an app that calculates everything for you can be invaluable.
We tried out a bunch of apps hoping to find the best of the best and we were not disappointed. Check out our favorites below and see what you think.
Just tracking: Period Tracker Lite

To avoid a surprise, try out Period Tracker Lite.
Pros: If you're looking for a simple, clean interface that will quickly allow you to input your information and figure out your next start date, this is the app for you. It uses the actual lengths of your cycle to predict your next period and is generally quite accurate. Of course the more data it collects (your start and end dates) the more precise its projections will be. It also lets you see the length of your cycle mapped out on a bar graph.
Cons: Unfortunately, this app doesn't allow you to use graphs to track much other than your cycle length without upgrading. Other apps give a concise list of your future periods, but with Period Tracker Lite everything has to be viewed on your calendar page. However, since it is the most exact in its predictions and the page is pretty clear, it's an acceptable trade off.
Available on the Apple App Store and Google Play.
Tracking Moods and Symptoms: Period Tracker! App
Period Tracker! App by Sevenlogics is one of the best free apps for tracking your symptoms. While it is a bit more complicated, it's completely worth it.
Pros: You can input your temperature, weight, flow, symptoms, and moods—it even lets you indicate if you're spotting that day. Each day has its own page with all of your symptoms and moods at the bottom; you can easily slide through the month to see what your symptoms were on any given day of your cycle. If you turn your phone sideways you can see your temperature, weight, and flow tracked over time on graphs. You can also see a full list of previous and predicted periods and fertile days.
Out of all of the apps we tried Period Tracker! App has one of the most attractive icons and interfaces, but in order to access additional themes you have to rate the app on the iTunes App Store.
Cons: Period Tracker! App is rather complicated, with many different screens you have to slide up and down, left and right, or even turn sideways to see. It's not a very intuitive app so it takes a while to get used to, but once you do it is a fantastic app.
Available on the Apple App Store
Fertility: Kindara
Kindara is specifically designed to track fertility and the first time you open the app it asks you what you want to use the app for: trying to get pregnant, avoiding pregnancy, or tracking your period.
Pros: The biggest benefit of this app is the chart that helps you track both your cervical fluid and temperature-thereby helping predict what days are your most and least fertile. The chart is color coded to help you see the consistency of your cervical fluid over time, which indicates how close you are to ovulation. There is also a line indicating your temperature, which generally spikes around ovulation. You can also add your own "custom data" to track, like ovulation pain, sore breasts, or acne breakouts. You can mark days you've had protected or unprotected intercourse as well, helping you pinpoint conception dates if you get pregnant. One thing we also love about Kindara is that they back-up your data automatically, so even if you lose the app, you can still maintain your tracking.
Cons: Kindara is the most complicated out of all of our picks, but you'll get used to it. The app learns as you add more information but it is always good to use back-up protection at the beginning if you're trying to avoid pregnancy.
Available on the Apple App Store
Comprehensive: Clue
Coming in at #1 in the App Store 'Health & Fitness' section in 28 countries and counting, Clue is undoubtedly popular – and with good reason

Pros: If you're a design fan then you'll fall in love with the clean, minimalistic design – there isn't a pink flower in sight. Easy to use and with a wealth of functionality, Clue (almost) makes you look forward to your period. It uses your past cycles to track future symptoms with incredible accuracy. You can also use it to set custom reminders, whether it's to take birth control to warn you about a particularly rough day of PMS ahead.

Cons: Not all symptoms are automatically available, but specific symptoms can be added manually.

Available on the Apple App Store and Google Play.
The more consistent you are at putting your information into your app, the more precise the app will be with its predictions. Whether you're hoping to plan around your period, track your mood and symptoms, or track your fertility, there's an app out there that fits your needs. These are the ones we love and use ourselves, check them out and see if they work for you. If not, there is no small number of other apps to try out and find your fit!

Please note that advice offered by Intimina may not be relevant to your individual case. For specific concerns regarding your health, always consult your physician or other licensed medical practitioners.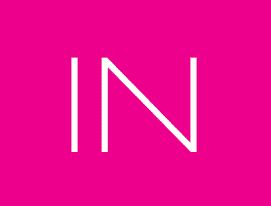 A collective group of "lady experts" at Intimina who love sharing our personal experiences, even when they are a little too personal. We believe it's time to start breaking down the taboos around menstruation, motherhood, and menopause, and start owning our female health.