Why, What, and How to Deal: Insomnia in Females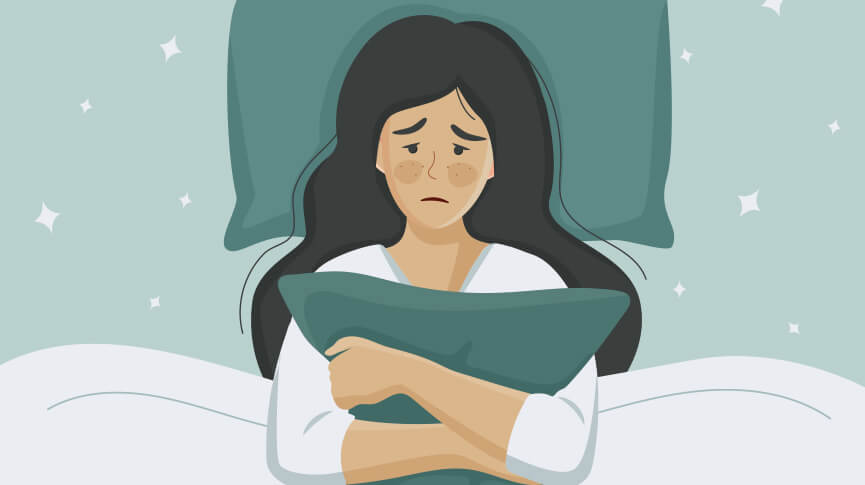 5

min read
Sleep is a precious thing. Quality sleep is essential to our well-being. Just a few of the endless benefits of catching your zzzs are immune system support, improved mood and reduced stress, weight management, clearer cognition and thought processes, and improved decision making.  When your sleep is interrupted it can wreak havoc on your mental and physical health, and just make everything in your life that much more difficult. Let's take a look at what insomnia is exactly, what might cause it, and how to treat it. 
What is Insomnia?
If you're reading this, you most likely know what insomnia is. And if you've experienced it first hand, we are sorry, that is no fun. Still, we're here to cover all the basics, so let's first discuss what exactly insomnia is.  Insomnia is a sleep disorder that makes it difficult to fall and/or stay asleep. There are two main types of insomnia, primary and secondary. Primary insomnia is not linked to another health condition, whereas secondary insomnia is linked to a health condition like cancer, asthma, chronic pain, or medications.  To break down insomnia further, it can be either acute (short term) or chronic (long term). Acute insomnia lasts one night to a few weeks, while chronic insomnia is defined as having sleep problems for at least three nights a week, for at least three months. Here's the kicker – insomnia is estimated to be about twice as high in women as in men. Unfortunately, there isn't data yet to paint a more gender-inclusive picture for people who are trans and non-binary.
What Causes Insomnia?
It can be difficult to get to the bottom of what causes a person's insomnia, and it may be from a combination of factors.
Here are some common causes of insomnia:
Big stressful events, job loss, death of a loved one, moving

Pregnancy

Sensitivity to your surroundings including light, noise, and temperature

Food sensitivities or allergies

Genetics. Having a family history of insomnia may make you more likely to develop it

Mental health issues, depression, and

anxiety

Certain medications, especially ones for high blood pressure, depression, and asthma

Hyperthyroidism

, or other issues with the

endocrine

/hormonal system 

PMS and

menopause

Rotating shifts at work or other weird schedule changes
Lifestyle changes tend to create more acute cases of insomnia, while chronic cases are more likely to be caused by a health condition or genetic predisposition. 
What Are The Risks of Insomnia?
Besides not feeling great all around, insomnia can cause long and short-term health issues that can interfere with your daily life. Some of the most noticeable issues tend to be fatigue, grumpiness and irritability, and difficulties with memory and concentration. That's just the start of it. Long term insomnia can cause all sorts of problems, here are a few of them:
Mental health issues like depression and anxiety

Higher risk of high blood pressure, diabetes, and obesity

Poor immune system function

Memory loss

Difficulties with fertility
Unfortunately, because insomnia is more common in women, they're also more likely to experience the long-term effects of it.
Why are Rates of Insomnia Higher in Women?
Sleep differences between males and females start to show during puberty. Females' sleep cycles tend to change and shift throughout their menstrual cycle, which can set the stage for sleep issues later on in life.
Outside of the menstrual cycle, other big changes in the female body like menopause and pregnancy can also lead to difficulties sleeping. Mood disorders, which tend to be more common in females, can also cause them to have an increased risk of developing insomnia.  Besides physiological factors, there are also societal influences that can make women more likely to develop insomnia. Like the societal standard of responsibilities like being a caretaker for children or elderly parents, working, and balancing their own life. Although these are generalizations, there's no doubt that there's a lot of pressure on you!
How Do You Treat Insomnia?
Your insomnia treatment depends on what it's caused by. It can help to break down treatment into lifestyle changes and medical support.
Here are some lifestyle changes you can integrate to help ease insomnia:
Have a regular sleep and wake routine. Try to wake up and go to bed at the same time every day.

Make your bedroom comfortable and cozy. Try using black-out curtains or a sleep mask, get a new mattress, make your bed as comfortable as possible, control temperature to your comfort level.

Avoid caffeine and alcohol late in the day.

Get regular exercise or movement, but avoid exercising for three to four hours before bed.

Try a calming activity before bed like reading or gentle

yoga

.

Reduce your screen time, especially in the hour or two before bed. You may even want to try using blue light glasses to filter the light from screens which can affect your melatonin levels (the hormone that helps you sleep).
If these tips don't do it, you may need further support from a healthcare professional. That may include:
Keeping a sleep diary to give to your doctor where you track symptoms and the quality of your sleep.

Getting special tests at a sleep center.

Taking a food allergy and sensitivities test.

Seeking mental health support from a therapist or counselor.

Taking sleeping pills. While these don't get to the root of the problem, they may help you get the precious sleep you need while you work on fixing what the root cause is.
Insomnia can be so incredibly frustrating. If this is something that you're dealing with, there's a way to get through this. Talk to your healthcare provider and start making what changes you can, one step at a time. You deserve all the sleep your sweet heart desires.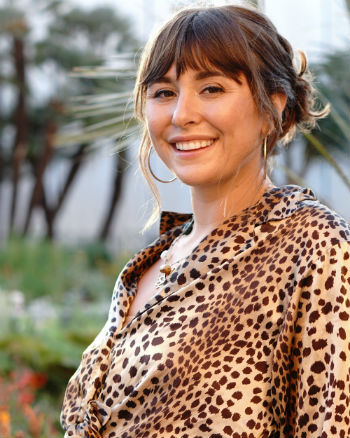 Natasha (she/her) is a full-spectrum doula and health+wellness copywriter. Her work focuses on deconstructing the shame, stigma, and barriers people carry around birth, sex, health, and beyond, to help people navigate through their lives with more education and empowerment. You can connect with Natasha on IG @natasha.s.weiss.