Get off on The Go: Guide to Travel Sex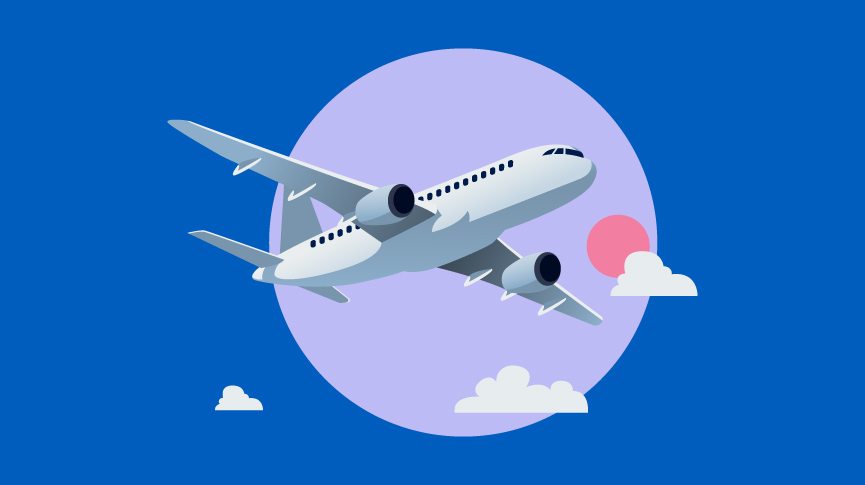 5

min read
Your skin is dewy and tanned from hours of laying on the beach. Your hair is salty from tropical ocean dips. You're feeling giddy and giggly from hours of playtime, exploring sites and adventuring.
Hey wanderlust souls out there, we see you. Now when travel restrictions are over, you are totally free to feel the desire to wander. Especially after a year of pandemic, stress and isolation. This is why we're diving into how to get the most bang for your buck – when it comes to travel sex that is.
There are few things that get your juices flowing more than being out of your daily routine, and on vacation with your sweetie or someone you just met (before you start be sure you are both vaccinated or tested)!
Going on a trip breaks the monotony that can come with everyday life, and brings you out of any sexual rut you may be experiencing. Being a new place breeds creativity, inspiration, and a desire to experience, and feel more.
That's why we're laying out some pointers for getting it on, while on the go!
Before Foreplay
Foreplay starts way before you get to the bedroom. It could be smouldering exchanges of eye contact. Steamy smooches in the hotel elevator. Sensual touches under the table at dinner. All of this is foreplay.
The sexy talk may start weeks in advance with flirtatious texts during the workday, while you both dreamily plan out just how you're going to tackle this vacation.
Remember what it's like to flirt with your partner. The buildup that comes from that kind of tantalizing back and forth exchange, leads to a fiery explosion when you finally do get down to business.
Playtime
No not that kind of playtime, not yet anyway! We mean playfulness from trying a new activity like surfing or ceramics, or the silliness that brews from simply hanging out. Enjoy just spending time with each other, without any distractions.
Let the playfulness of being in a new place trickle into the bedroom, and excite your senses.
Cum Prepared
Pack sexy clothes that boost your confidence. That doesn't have to mean lingerie. Maybe it's a breezy sundress that shows your decolletage in just the right way. Or your favourite pair of jeans you only break out on special occasions that hug your bum ever so snuggly. Let yourself feel sexy, not just for your partner, but for you!
If you and your partner use condoms, be sure to pack your own. Depending on your destination, you may be going to a place that doesn't have a good selection of reliable ones. The same goes for Plan B, and other forms of birth control – if there's any part of you that thinks you may need this, be sure to pack it!
Give airport security a surprise and pack a fun vibrator to bring into the bedroom, as well as a massage oil, and your favourite lube – TSA compliant of course. 
Sticking with the essentials, make sure you're prepared with emergency tools like activated charcoal or tums, for any vacation-related stomach issues. Nothing ruins the mood more than a case of the runs.
Frequent sex can lead to urinary tract infections, especially if you're already prone to them. While being in a wet bathing suit all day, and vacation eating can cause yeast infections. Youch! Be sure to pack supplies for any potential vaginal mishaps, particularly if you're going somewhere where they won't be available.
The same goes for sunscreen and post-sun time relief, like aloe vera. Pure aloe vera can also double as lube, bonus points!
Get Down To It
There's no better time for morning sex than when you're on vacation. No one has to rush off to work or get errands done. Take your morning to romp around in the sheets with your sweetheart. You're probably not full of food (which can interfere with your pleasure), you're freshly rested, and have spent all night charging up with each other's pheromones and hormones. Also that soft morning light sure sets the mood. Yum.
Time to Experiment. You're in a new place, why not switch things up and bring some frisky energy into your sex life? What positions, toys, or games have you been aching to try? Maybe it's role play, pretending to meet each other in a new, exotic place, and sneaking away to your room. Let your imagination run wild, and your creativity soar.
Try bringing it outdoors. Fresh air, cool water, it's hard to resist the tantalizing effects of being in nature. If you're in a foreign country, make sure you research their customs, and laws regarding PDA, especially if you're planning on getting frisky out there. Note that some countries have strict laws and regulations against this, and oftentimes even more so for same-sex couples. Be respectful and cautious, of course.
Vacation sex doesn't have to be with a partner. Masturbation is absolutely solo – sex, and going on a trip is the perfect time to get it on with yourself. Or with the new cutie, you met while dancing away at the local reggae bar.
Staycation
Can't get out of town, but still looking for that travel sex sensation?
Try switching things up in your house, by moving around furniture, and revamping your space. Redirecting can make it feel like you're somewhere new, and break up any stagnant energy that's been brewing.
You probably camped in your backyard as a kid, while it's time to have an adult camping session. Pitch a tent *wink*, or layout a mattress under the stars, and get to it.
Don't have a backyard? Try building a fort! Gather all the sheets, plush blankets, and pillows you can find. Set up your softest twinkly lights, and romp around in the castle you built in your living room.
Wherever you're off to in the world, we here at Intimina, hope you're getting off as well. And do not forget to stay safe! Bon Voyage!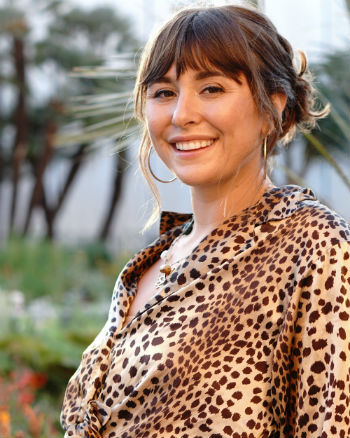 Natasha (she/her) is a full-spectrum doula and health+wellness copywriter. Her work focuses on deconstructing the shame, stigma, and barriers people carry around birth, sex, health, and beyond, to help people navigate through their lives with more education and empowerment. You can connect with Natasha on IG @natasha.s.weiss.