Masturbation is Sex: The Case for Self Love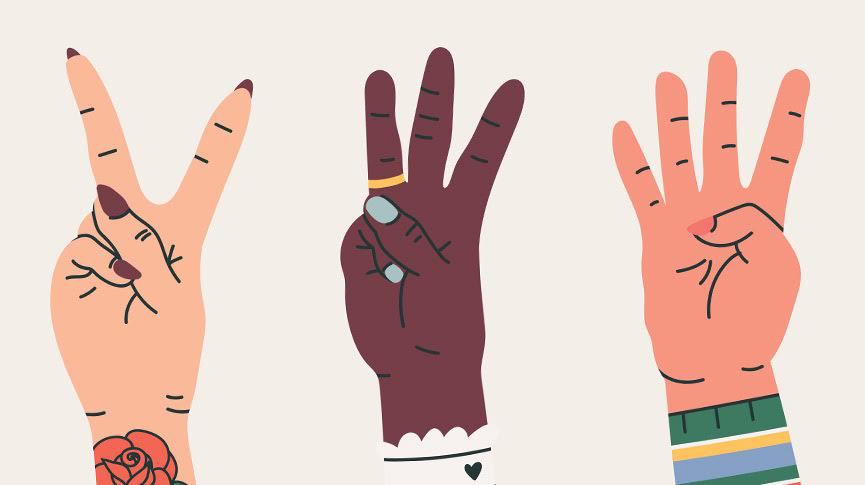 4

min read
Some of the wisest words my Mom ever told me were "You have to know how to touch yourself, so you can tell others how it's done." Bravo Mom, you raised me well. 
Humans are sexual creatures. It's a fact of nature. Although our sex drives and preferences vary greatly, even within the same person, most of us have an underlying desire to explore our sexuality, to connect with ourselves, and to feel good. 
One of the best and most convenient ways to explore our sexuality is through masturbation. 
Maybe you were fourteen the first time you tried it. Or four. Or even twenty-four. Your masturbation journey, just like your sexual journey, is meant to unfold on your own timeline. 
Masturbation can come with stigma, and weight. Depending on your culture, family, society, and lived experience, masturbation may not be so straightforward. You may experience guilt, shame, or embarrassment.
These feelings are normal, and there's no need to feeling shame yourself. That just perpetuates this cycle. But it's time we bust these common masturbation myths. 
Words are powerful. Even shifting from using the word masturbation (not that there's anything wrong with it), to solo sex, self-love, or something else, changes the energy around the deed. Call it whatever you want, this radical act of self-pleasure can heal and energize us. Which ripples out to the world around us. 
Sweet Lovin'
Considering the disproportionate rates of sexual satisfaction between males and females, something has to change. We need more love. Self-love that is. 
Self-love has become quite the buzzword lately- and for a good reason. If we take apart these words, examine them, and then let them seep into our bodies, we can feel the necessity for it. 
The world can be harsh sometimes. We can all use more love. So why not do yourself a favor and be your own gift giver? Or orgasm giver. 
Masturbation is a powerful tool. It can allow you to decompress from a long day. Touching yourself dethaws any numbing that's built as a result of trauma or stress. It brings you out of your busy mind, and back into your body. 
To turn masturbation from simply "getting off" to an act of self-love, what matters is your intention. It may look the same on the outside. But internally, it feels different. There is a depth to self-love that clears away any debris you're carrying around.
All it really requires is your acceptance and presence. One of my favorite quotes "Life is a constant flow of love. It only requires your participation" (Yogi Bhajan) rings true here. Participate in your pleasure. That is self-love. 
Do it Your Own Way
In case you need a reminder, masturbation doesn't have to look a certain way. There's no right or wrong way to do it. 
It doesn't matter what you use- your hand, a vibrator, a pillow, or the running water from your shower head. All that matters is that you're doing it. 
It can be sweet and soft. Loud and sweaty. You may roar out, or moan softly to yourself. Maybe you imagine yourself with a partner- real or imaginary. You may envision that people are watching you, or that you're alone deep in the woods, surrounded only by trees. You may feel fiery, earthy, watery, or floating like a bunch of molecules in the air. You may dive right in, or tease yourself until you're dripping with desire. 
You don't even need to orgasm, or put pressure on yourself to "finish". Take your self-love time to soften and become more and more present. Relax into your body, breathe deeply, and allow yourself to enter the realm of pleasure. Letting its salty waves wash over you, one by one. 
Single or partnered, masturbation is for everyone. It can be used as a meditation, a spiritual practice, or to simply relax and blow off some steam. 
Remember what my Mom said? The more you know your own body, the better you can relay that to your partner. Sounds like a win-win situation. 
Powered Up
Spending time alone with your body facilitates a renewed sense of body acceptance and pride.
Sex positivity and body positivity go hand in hand. The better you feel in your body, the more confident you will feel in it. The more confident you are, the better you feel. 
It's infectious, and people notice it. We all know about that good old "orgasmic glow". Rosy cheeks, glowing skin, a sly smirk spread across your face.
Masturbation is a tool for empowerment. It reminds you of the potential for pleasure we carry in our bodies. Our ability to create and buzz with ecstasy. Our capacity to experience the highs of human pleasure. 
So get in there, get down, and get it on. All you need is your participation and a helping hand.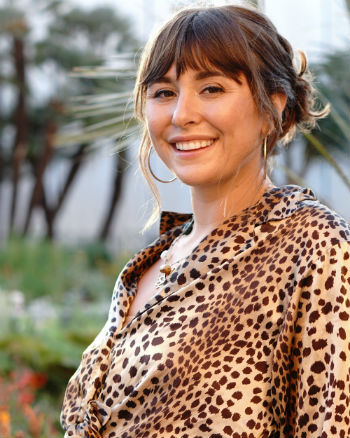 Natasha (she/her) is a full-spectrum doula and health+wellness copywriter. Her work focuses on deconstructing the shame, stigma, and barriers people carry around birth, sex, health, and beyond, to help people navigate through their lives with more education and empowerment. You can connect with Natasha on IG @natasha.s.weiss.