What Is The Pelvic Floor and What Does It Do?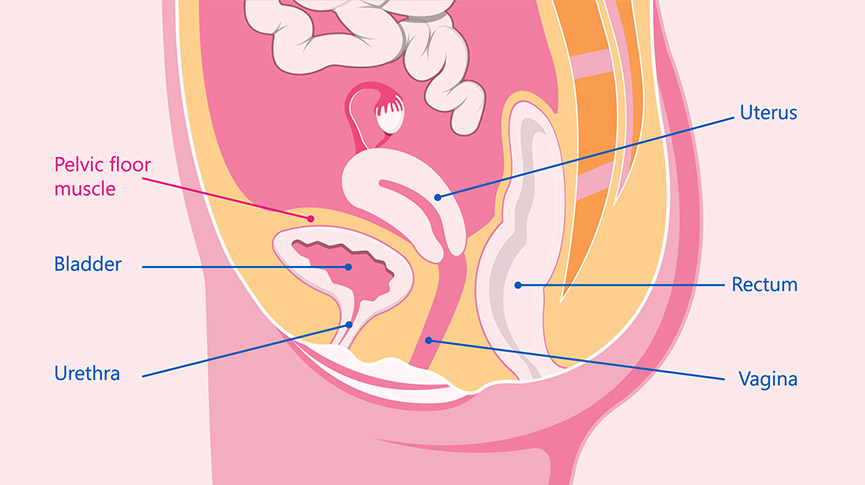 3

min read
This article was medically fact-checked by Consultant Obstetrician and Gynaecologist Dr. Shree Datta.
What Is The Pelvic Floor?
The pelvic floor is the group of muscles extending from the front of the pelvis to the coccyx at the back. Imagine them like a hammock holding up the organs (the bladder, bowel, and uterus) inside the pelvis. The pelvic floor has holes for passages to pass through. In women, there are three passages: the urethra, vagina, and anus. The muscles of the pelvic floor normally wrap firmly around these passages.
What Does The Pelvic Floor Do?
The pelvic floor plays a number of vital roles in women's everyday health and wellbeing. It supports the organs that rest on it. Having strong pelvic floor muscles is essential to the pelvic floor's function in maintaining continence as part of the urinary and anal sphincters. Although we can't see them, we have conscious control over these sphincters so that we can control when we go to the toilet.
The pelvic floor also plays a role in sexual function; when you orgasm, the pelvic floor muscles contract rhythmically. During pregnancy, the pelvic floor supports the extra weight of the baby, and then it helps in pushing the baby through the vagina during childbirth.
Intimina's Medical Advisory Board chairperson, Dr. Debra S. Wickman, explains more about the pelvic floor in the following video:
How Can I Locate My Pelvic Floor Muscles?
You'll have felt the pelvic floor muscles working whenever you've stopped your pee mid-flow. You may also be able to feel your pelvic floor muscles by inserting a finger to feel the walls of your vagina while lifting and squeezing your pelvic openings (the vagina, urethra and anus).
Can My Pelvic Floor Muscles Become Weakened?
Yes, the pelvic floor muscles can be weakened by simply carrying excess weight from pregnancy or obesity, through damage during childbirth or from medical conditions. During menopause, the pelvic floor can lose tone due to hormone changes in the body. Pelvic floor weakness can lead to disorders that include urinary incontinence, fecal incontinence, or pelvic organ prolapse.
Is There Any way I Can Strengthen My Pelvic Floor?
Yes, like any other muscles, the pelvic floor muscles can be exercised and trained. Maintaining pelvic floor strength is important for all women. The easiest way to strengthen your pelvic muscles is by practicing exercises known as Kegel exercises. These are simple contract and release exercises that can be done at home. Kegel exercise devices such as weighted Kegel balls add resistance for more effective strengthening. As an added bonus, these exercises have also been known to even improve sexual satisfaction and orgasm.
Check out this article for more reasons to start Kegel-ing right now!
If you are worried that you are suffering from a weakened pelvic floor or want to know more about strengthening it, be proactive and talk to your doctor today. They may even recommend seeing a women's health physiotherapist who specializes in treating and rehabilitating pelvic floor disorders. 
Pelvic health is so important, so make sure that you look after this incredible group of muscles that does so much to support your body!
Facts checked by:
Dr. Shree Datta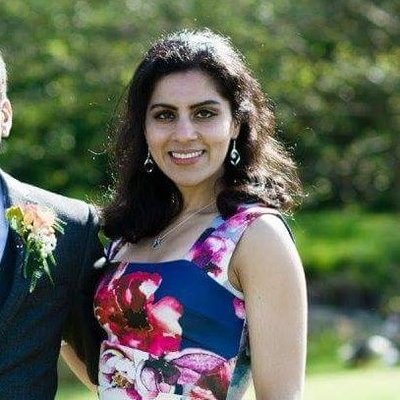 Dr. Shree Datta is a Consultant Obstetrician and Gynaecologist in London, specialising in women's health including all menstrual problems such as fibroids and endometriosis. Dr. Shree is a keen advocate for patient choice, having written numerous articles and books to promote patient and clinician information. Her vision resonates with INTIMINA, with the common goals of demystifying periods and delivering the best possible care to her patients
Written by: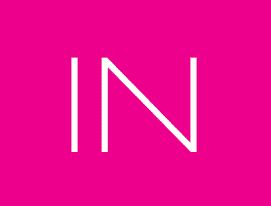 A collective group of "lady experts" at Intimina who love sharing our personal experiences, even when they are a little too personal. We believe it's time to start breaking down the taboos around menstruation, motherhood, and menopause, and start owning our female health.