So, you may have heard about Kegels – but you might still be wondering what exactly they are? And how you can do them? Well, today is the day to do your first Kegel exercise, to improve your intimate health and even your sex life.
What are Kegel Exercises?
Kegel exercises AKA Kegels are simple contract and release exercises that strengthen your pelvic floor muscles. These are the muscles that support the womb, the bladder, and the bowels. Think of your pelvic floor muscles like a hammock, holding everything up. Dr. Arnold Kegel, an American gynecologist, proved that pelvic floor exercises effectively strengthened the pelvic floor muscles – hence Kegel exercises.
 Who can benefit from Kegel exercises?
Everyone can benefit from regular Kegel exercising, but if you are in any of the situations below you'll find Kegel exercises even more beneficial:
You experience urine leaks when you cough, sneeze, laugh hard etc
You are preparing for pregnancy
Or you gave birth recently
You think your sensations during intimacy could be improved
 Finding the right muscles:
To identify your pelvic floor muscles, try stopping urination in midstream. The tightening is your pelvic floor doing its job. This is not the exercise, so you should just try this once or twice to identify your pelvic muscles.
You may also be able to feel your pelvic floor muscles by inserting a lubricated finger to feel the walls of your vagina while lifting and squeezing your pelvic openings (the vagina, urethra and anus).
How to perform the exercise:
Once you've located your pelvic floor muscles, you can try some Kegel exercises. You can perform them sitting, standing, or lying down. Here's what to do to perform a Kegel exercise – it's simple:
Try the elevator (trust us on this!)
One really great way to practice Kegel exercises is the 'elevator' method. Imagine your vagina as an elevator shaft, with the opening as the ground floor. Slowly contract your pelvic muscles, lifting the elevator up towards your belly button. Pause at the top. Then slowly lower the elevator back down. Repeat for 5 times. Keep breathing normally, and try not to squeeze your bum or stomach muscles.
Using an exercise aid:
Now that you've discovered your pelvic floor muscles and you understand the basic method, it's time to start a Kegel routine.  Using an exercising aid allows you gain pelvic strength, ensure you're always working out the right muscles, and to stay motivated to exercise. A weighted Kegel exerciser adds resistance to your exercise, allowing you to strengthen your pelvic muscles more effectively. For beginners, a light resistance exerciser is best.
Beginners routine with an exerciser:
Below is our recommended routine for beginners to try when starting Kegels with an exerciser. After inserting the exerciser according to the manufacturers instructions and getting into a comfortable position, 1. Contract your pelvic floor muscles, lift the exerciser upwards 2. Hold the contraction for 2 seconds, while taking deep breaths 3. Release the contraction 4. Rest & relax for a minimum of 2 seconds, or for as long as you need before repeating the exercise Repeat 10 times for a Kegel set. If this is challenging, you can reduce your repetitions to an amount that is comfortable for you. Try to perform a Kegel set 3 times a week, on alternate weekdays. As you progress, the length of the both the contraction and rest can be increased to up to 10 seconds each. Remember that like with any exercises, it can take a few weeks to notice any results – but every exercise session is bringing you closer to perfect pelvic health. There you have it – the low down on Kegels. Now, what are you waiting for? Start changing your pelvic health today!
Please note that advice offered by Intimina may not be relevant to your individual case. For specific concerns regarding your health, always consult your physician or other licensed medical practitioners.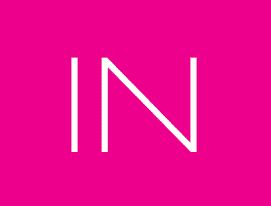 A collective group of "lady experts" at Intimina who love sharing our personal experiences, even when they are a little too personal. We believe it's time to start breaking down the taboos around menstruation, motherhood, and menopause, and start owning our female health.