Welcome to The Club: Period Party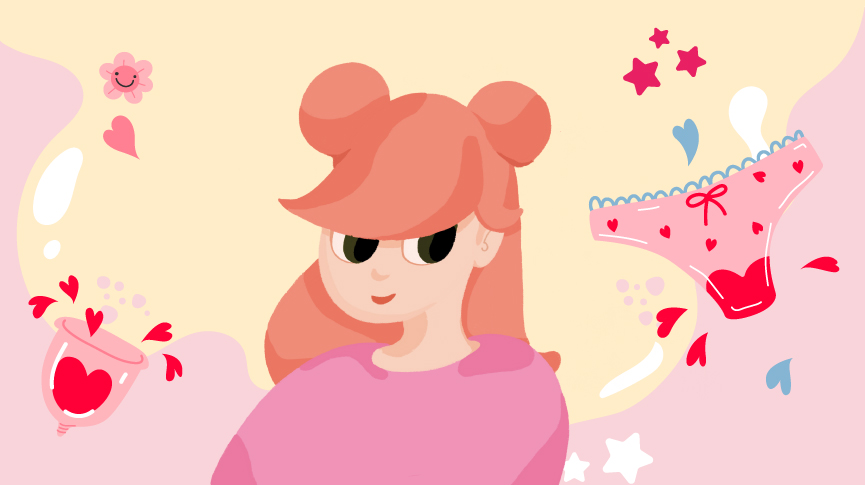 4

min read
Being a reproductive health writer, I obviously have no qualms about all things pregnancy, periods, and sex. Much of that is thanks to my loving (and very open) Mom. 
When I, the first of my four sisters to get my period, began bleeding, our Mom started the tradition of "period gifts." 
She got me a teeny weeny bikini that I had been coveting, that before she had deemed inappropriate. Apparently the mark of menstruation was enough to convince her that her dear baby was indeed entering into womanhood, and was ready for the world of string bikinis. 
Well step aside Mom, because parents of today's teens and tweens are taking celebrating menarche to a whole new level. 
Period. Parties. 
While the thought of red balloons and uterus cakes may make some people blush, what better way to bring in a new stage of life, and celebrate one of the most fundamental things that makes us human?!
People with uteruses bleed, it's a byproduct of the miracle of life. With all the shame and hiding that women and female-bodied people have faced, it's understandable to want to hide it. 
Which makes it all the more important that parents of budding women offer the space for them to grow and honor their changing bodies.
To celebrate a big life-altering event means not only normalizing, but paying reverence to it. 
Talk to Your Kids
While period parties are an awesome way of marking this milestone, it's important to warm your kids up to how their body works way beforehand- like years beforehand. Keeping the conversation open is the first step towards body acceptance.
When it comes time to celebrate, try having an open conversation about why it's important to celebrate their changing body, and how they want to do so.
Maybe a house full of people talking about your baby's growing body isn't their idea of fun. How about a special dinner or a weekend trip? 
It's their body after all!
Time To Celebrate!
A quick Pinterest search for "period parties", shows kitchy swag bags saying "go with the flow", a period fairy complete with giant wings made from pads, and cakes saying "Congrats on Your Period". 
A Google search for cake designs showed a very vivid image of a frosting vulva with blood and a tampon string hanging out of it. Search at your own risk – it made for a great laugh. 
Some other names people are using for this celebration? "First moon party", "Red tent party", and "Red parties". Get creative with it!
Educational – but fun!
What better time to learn about the body then when coming together to celebrate it?
This is the time to bring in all your crafty and baking skills, while being as punny as possible. 
How, you ask? Period party games!
Menstruation Bingo:

Create bingo boards with squares saying "uterus", "ovaries", "estrogen", you get the picture. Complete with red dots to mark the spot!
Pin The Uterus on The Person:

What better way to learn about your reproductive organs than having to blindly pin them to a felt board?
Scavenger Hunt:

Send these young ladies off on a wild race to solve clues themed around coming of age like "this is where you

don't

want to dispose of your tampon." 
Cookie Decorating:

Doodling frosting designs of reproductive organs is sure to get their muscle memory activated. A hidden anatomy lesson!
Period Jeopardy:

This one may be your best bet as far as educating. You can pack a whole lot of information into each round of this crowd pleaser.
Encourage a Conversation. This may or may not include the adults at the party. Prompt your daughter's guests to ask each other questions, and share their experiences. Not only does this help those who haven't started bleeding yet, but it will give those with more experience a chance to see the importance of this right of passage, all while normalizing it that much more. 
What's a surefire way to please your guests? Party favors!
Menstrual Cups:

Start them young! Explaining convenience of menstrual cups, not to mention their impact on the environment is a swag bag staple. 
Chocolate:

This one's a no-brainer.
Face Masks + Lotions:

Self-care and menstruation go hand in hand. 
Heat Packs:

You can get reusable hot water bottles, or make your own with socks, rice, and herbs- this is a great party time activity too. 
Essential Oils:

Calming lavender is an awesome go-to, while Clary Sage is a potent cramp reliever when diluted and applied topically. 
You're almost ready to party, but first, you have to make sure you have the right tunes.
What's on our period party playlist?
Red, Red Wine

by UB40

Red

by Taylor Swift

Edge of Seventeen

by Stevie Nicks

Fifteen

by Taylor Swift

Sixteen Going on Seventeen

from The Sound of Music

Girls Just Want to Have Fun

by Cyndi Lauper

Bleeding Love

by Leona Lewis

Here it Goes Again

by OK Go

Red Tide

by Neko Case
Happy Menarche!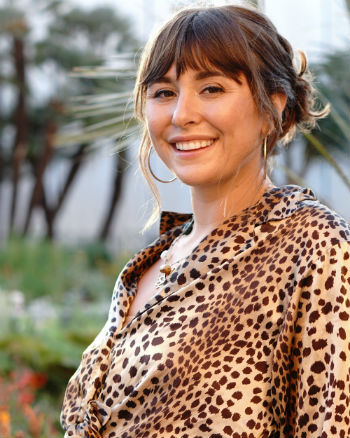 Natasha (she/her) is a full-spectrum doula and health+wellness copywriter. Her work focuses on deconstructing the shame, stigma, and barriers people carry around birth, sex, health, and beyond, to help people navigate through their lives with more education and empowerment. You can connect with Natasha on IG @natasha.s.weiss.