2

min read
Sure, you know the importance of pelvic floor exercises (sometimes known as 'Kegels') – they're key for post-birth recovery and can help with incontinence. But with so many routines and exercisers available, how do you know which one is right for you? The following reviewers share their experiences to help you decide!
EMMELINE PEACHES
Product Review: The Intimina Laselle Kegel Routine
"Overall I consider the Intimina Laselle Kegel Routine to be a highly comprehensive and very reassuring kegel kit which is perfect for anyone that wants to stay 'on task' and take a sexual well-being approach to kegel exercises rather than focusing too much on the purely clinical or prevalently pleasure-centric approaches that currently dominate the market.
It's a sensible piece of kit, which is well-designed and made with the utmost consideration and I would recommend it to anyone who values a slightly different approach to kegel exercisers."
Read more of Emmeline's review of Laselle on her blog.
AMBER CANAAN
Kegel Exercises Made Easy
"It's a very easy and comfortable way for you to effectively strengthen those pelvic floor muscles!"
STAND AND DELIVER
Laselle Kegel Exerciser: Review #1
"I knew this product was life-changing within 18 hours of initially using it. My husband and I attempted intercourse, and for the first time in 10 months, there was resistance and tightness in my vagina. (A true celebration!) Within three weeks, I had an evaluation with a gynecological surgeon. At that appointment, we were evaluating how much of my pelvic floor could be salvaged and as he did the exam, he couldn't even find any evidence of prolapse!"
Read more about these amazing results with Laselle.
MONIQUE PARENT
Laselle Kegel Exercise Routine
"It's a very affordable way to exercise a part of your body that you may not have been considering."
Check our Complete guide to using kegel exercise weights
Please note that advice offered by Intimina may not be relevant to your individual case. For specific concerns regarding your health, always consult your physician or other licensed medical practitioners.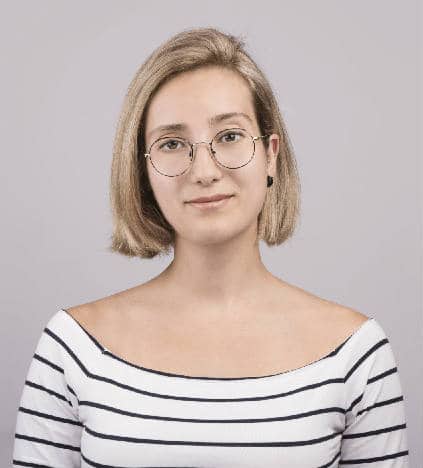 Lane Baumeister is an internationally-based Canadian writer with several years' experience creating educational and entertaining articles that discuss intimate health and sexual well-being. When not waxing profound about menstruation, she devotes herself to enjoying extremely good food and equally bad movies.