2

min read
Does your period like to sneak upon you, stubbornly refusing to stick to a schedule? Even those of us with clockwork-like cycles have been caught out by surprise spotting, and been forced to use whatever tampon or pad we could beg, borrow or steal.
Not anymore, menstrual cup fans! While it hardly needs to be introduced (it was sort of a big deal on Kickstarter) the Lily Cup Compact deserves plenty of attention!
What Makes it So Great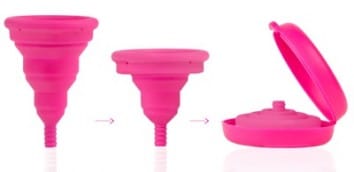 Menstrual cups have come a long way. Lily Cup Compact collapses flat into a case for easier carrying.
Lily Cup Compact comes in a Size A and Size B (B being ideal for those who have given birth or otherwise have a weaker pelvic floor) and was the very first reusable menstrual cup to collapse down flat for easy-carrying. That means that you get the same comfortable and eco-friendly period protection you want, in a cute carry case that's smaller than your favorite blush!
If You're Always on the Go…
Travel-addicts swear by menstrual cups, and Lily Cup Compact's unique design just makes it all the more ideal for slipping into your luggage, whether it's a suitcase, backpack, or a full-on steamer truck à la the Titanic. Of course, if you're just doing the normal running around from point A to point B, say at school or university, then Lily Cup Compact is the space- and discretion-conscious option that makes sure you never get hung out to be less than dry.
Or Feeling Low…
Of course, there's another reason why Lily Cup Compact' might be right for you – your own body!
If you're comparing Lily Cup Compact to the Classic, generally there are two criteria that make the Compact the cup with the right stuff, namely your cervix height and your flow. If you've got a lower cervix – we explain how to check your cervix height, don't worry! – and have light to medium flows, then a collapsible cup like this one may be the better choice when it comes to cup comfort.
Get Yours Today!
If this article – or all of these enthusiastic Lily Cup Compact reviews! – have convinced you that you need one in your life, then you're in luck! This month only, you can save 15%!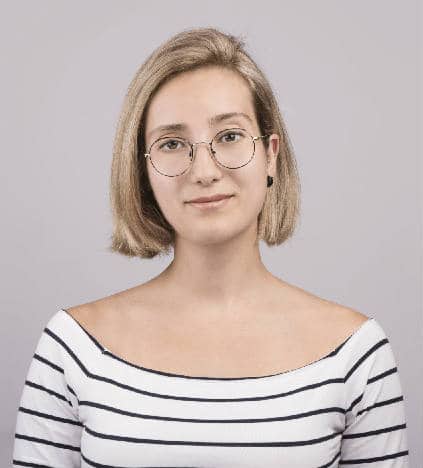 Lane Baumeister is an internationally-based Canadian writer with several years' experience creating educational and entertaining articles that discuss intimate health and sexual well-being. When not waxing profound about menstruation, she devotes herself to enjoying extremely good food and equally bad movies.