How to Choose: Lily Cup or Lily Cup Compact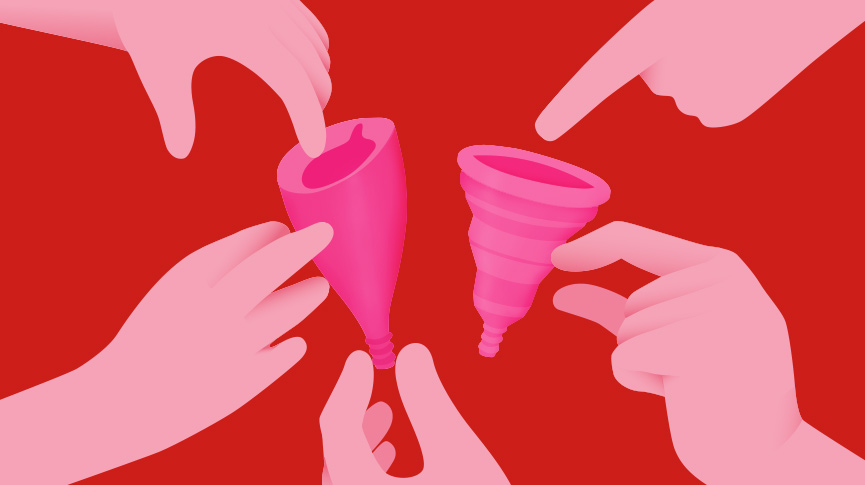 5

min read
Two cups – one choice. Lily Cup and Lily Cup Compact are so similar, yet so different. Both menstrual cups are made of the smoothest silicone, are super comfortable and make having your period a (relative) breeze. Whichever cup you go for, you will be choosing period protection that lasts for up to 8 hours, minimizes waste, is chemical-free and very comfortable. Cups are unique, like bodies, so it's worth taking a bit of time to find the perfect cup for you – even if you feel a little like Goldilocks. Here are the key facts & figures you need to pick your perfect Lily Cup.
First things first – cervix height
If you're going to put something in your vagina – you're going to want it to fit. This means that the most important thing to consider when selecting your cup is your cervix height (i.e. the length of your vagina). All you have to do is insert a clean finger into your vagina and feel for a particularly firm bit of flesh (it feels a bit like the tip of your nose).
Cervix height is different for everyone, and changes throughout your cycle (seriously!), so we recommend checking during and even throughout menstruation to make sure you know the lowest point it reaches. Get a detailed explanation of measuring cervix height here.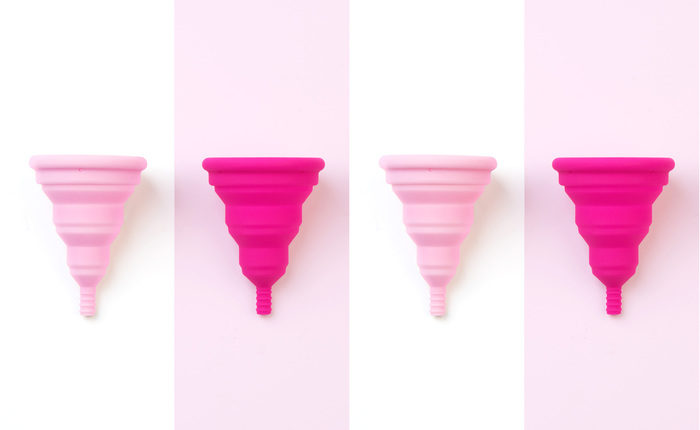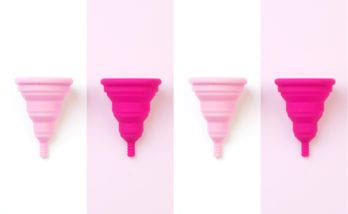 I have a lower cervix…
For women with a lower cervix, we generally recommend using the Lily Cup Compact. This cup is much shorter in length than the Lily Cup, and should sit comfortably below the cervix. That said, some women with lower cervixes find that a longer cup like the classic Lily Cup is a better fit, or they just trim the stem of their cup so it fits better.
The slanted rim of the Lily Cup can also work perfectly with a lower cervix – just make sure the lower side is facing your cervix. It all depends on your body, but you definitely should be sure that your vaginal canal is long enough before you buy your cup.

I have a higher cervix…
If you have a higher cervix then you generally have a little more leeway in choosing your cup. Some women find that they prefer a longer cup like the Lily Cup, which has the dual benefit of both a higher capacity and a longer stem. Longer cups also usually sit closer to the vaginal entrance, making them a little bit easier to remove. You can of course use the Compact if you prefer – it just depends on your body and your preferences. With the Compact you'll just have to engage your pelvic floor muscles a bit more to remove the cup.
Go with the flow
Whether you find yourself going through a super plus tampon in a couple of hours, or you only need a pad to get you through your heaviest day – flow is another important part of choosing your menstrual cup. The good thing about menstrual cups is that they are reusable, so if your cup does fill up after a while, all you have to do is empty it out and reinsert for hours more period protection. Cups also don't dry you out like tampons, so no matter how your flow varies throughout your cycle, your cup will never irritate you.
Lily Cup – light to very heavy flow
The Lily Cup is one of the higher capacity cups out there, so it's great for everything from light to very heavy flow. Size A (light pink) holds 28 ml and size B (dark pink) holds 32 ml. It's a great option for women who have heavy periods or experience clotting during menstruation.  
Lily Cup Compact – light to medium flow
Lily Cup Compact is a more petite cup, so it is generally recommended for women with lighter flows. Size A (light pink) holds 18 ml and size B (dark pink) holds 23 ml – which is still a higher capacity than a tampon! If you have a heavy flow, you can still use the Compact, but you'll probably just have to empty it a little more often.  
Bonus round!
Although the most important factors in choosing your Lily Cup are definitely your cervix height, followed by your flow, there are few *extra special* bonus features that might sway you if you're still sitting on the fence…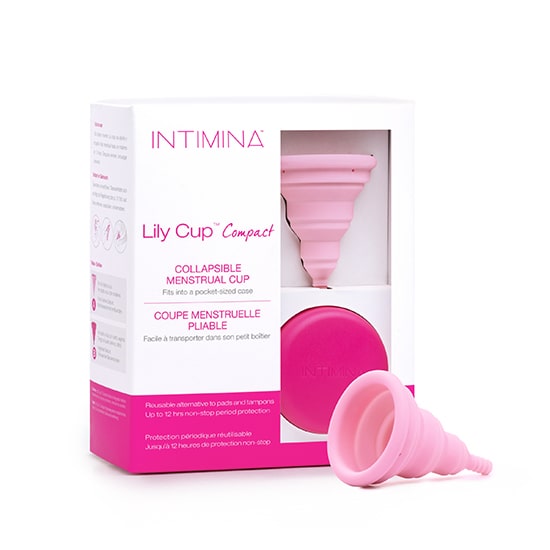 Lily Cup Compact
Lily Cup Compact completely revolutionized period protection – as the world's first collapsible menstrual cup. It folds flat into its own compact case, perfect for keeping in your bag or pocket in case of emergencies. No other cup is quite this handy (or this cute).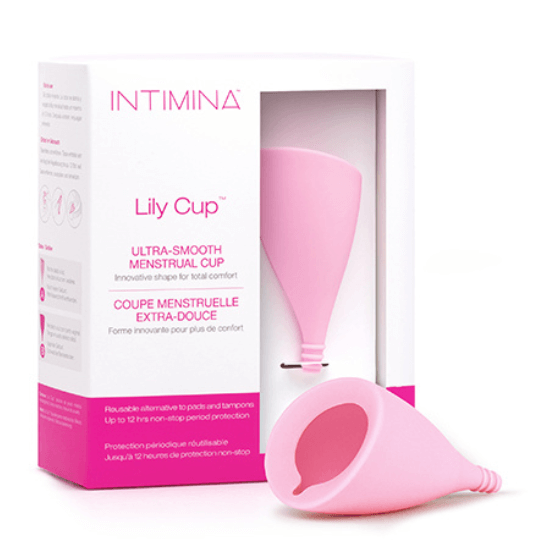 Lily Cup

Lily Cup Classic features a unique no-spill rim, which means none of the balancing act removals that you might experience with other menstrual cups. Lily Cup's rim is also slanted and designed to perfectly complement the shape of your body. Swoon!
The Big Decision!
So now you know the facts, you can weigh each factor and decide which cup is best for you – a Lily Cup or a Lily Cup Compact. Remember that having one cup doesn't rule you out from owning another, some people even choose to switch up their cups depending on their period.
Once you think that you've got this decision down, make sure you choose the right size of your chosen cup. Generally speaking, size A is better suited for those who haven't given birth/have stronger pelvic floor muscles and size B is better for anyone who has given birth or has a weaker pelvic floor.
Find out more about which cup and size is right for you on our menstrual cup quiz. So now that you're armed with all the facts and figures, the only question left is – which cup will you go for first?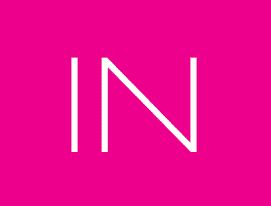 A collective group of "lady experts" at Intimina who love sharing our personal experiences, even when they are a little too personal. We believe it's time to start breaking down the taboos around menstruation, motherhood, and menopause, and start owning our female health.