We have been very busy here at INTIMINA and have a big announcement to make! We are delighted to inform you that Lily Cup Compact is rolling out across over 7000 CVS stores nationwide.
We are delighted to be working with CVS and making available to women the very best in period protection. Stop by your local CVS and find us on the shelves, or buy online at the CVS eshop: Intimina.com/CVS
The biggest innovation in period protection, Lily Cup Compact is the world's first collapsible menstrual cup, folding flat and fitting into a tiny case the size of a tin of lip balm. Made from ultra-smooth medical grade silicone it collects menstrual flow instead of absorbing it and cannot be felt at all while worn. Your period never has to be an emergency again with this one-of-a-kind cup that can fit into the smallest of bags and pockets!
To celebrate this launch we are having the biggest menstrual cup giveaway ever! Recognizing how important friends are when it comes to periods – whether it's helping you with stain emergencies or bringing you chocolate – we're giving away 1000 Lily Cup Compacts to 500 sets of best friends! After all, the only thing better than switching to a menstrual cup is switching with your very best girlfriend! Find out how you can enter here.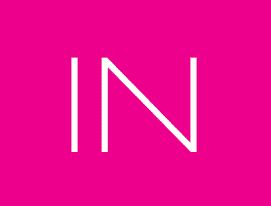 A collective group of "lady experts" at Intimina who love sharing our personal experiences, even when they are a little too personal. We believe it's time to start breaking down the taboos around menstruation, motherhood, and menopause, and start owning our female health.