Introducing The Ziggy Cup 2: An Honest Review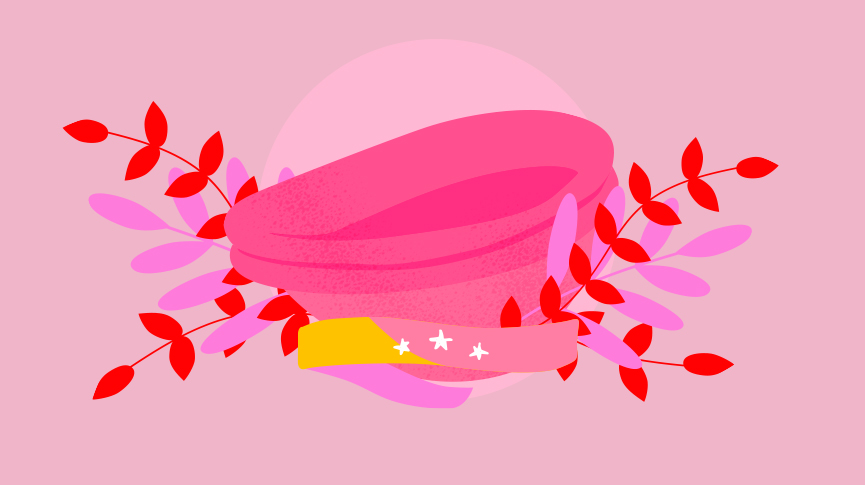 5

min read
Working in the reproductive health industry, I have plenty of products thrown my way for me to try out. From sex toys to lubes to period products – I've tried a good chunk of what's out there. Despite having access to the latest and greatest sex toys and reproductive health products, I'm actually quite the minimalist. I don't like many sex toys, and I like my period products to be as simple as possible. 
Still, I'm game to try almost any product that's thrown my way. Especially if it promises to make my periods easier. That's where the Ziggy Cup 2 comes in – Intimina's brand new period cup. I took it for a spin, and I'm here to give you my honest review. 
What is The Ziggy Cup 2?
The Ziggy Cup 2 is the new and improved version of its predecessor. This cup is made of body-safe, reinforced, flexible, 100% medical-grade silicone. The ribbed tab is designed for easy, slip-free removal. This menstrual disc comes in two sizes and is not only made to protect you during your period but can also be used during sex! Size A is intended for people with a lower cervix, while size B is for people with a higher cervix. Either can be worn for light or heavy flows and can be worn during sex. It's important to point out that the Ziggy Cup 2 does not protect you from STIs or unwanted pregnancy, so be sure to use appropriate protection.
My Body and History of Period Products
Remember how I said I'm a minimalist? Well, I am historically not a fan of tampons, period cups, or anything that I have to leave inside my body for too long. The period cups I've used in the past feel like they're always poking me and tend to make my cramps worse and make me have to pee all the time. I would use them sometimes, but only if I was doing something active, or wearing an outfit that required tiny panties. My go-to for period products are usually period panties, and then a non-toxic panty liner on my lighter days. When it comes to my period, I have a fairly light flow so I'm not usually concerned about leakage. I do however get really intense cramps from time to time, so feeling extra pressure in my uterus is a no-no when I'm in pain.
All that being said, I was still very game to try out the Ziggy Cup 2. 
New Frontiers: The Ziggy Cup 2
Like I said, I'm a bit wary when it comes to period cups. I was sent both sizes A and B. I tried size A on the second day of my period and was very doubtful. It was comfortable enough, but it leaked and didn't seem to be getting the job done. I was feeling disappointed and discouraged, but I figured I'd give the other size a try.
Turns out I was just using the wrong size because I was totally proven wrong! When I used size B, it fit perfectly with no leaks. All the discomfort I felt from prior period cups wasn't there. I could barely feel a thing! Plus it was way easier to put in and take out than other brands I had tried (I took it out in the shower). I went surfing with it in on day four of my period and expected it to be full of seawater. Not only did it get the job done and not get flooded with the ocean, but I forgot it was even in while I was shredding away on the waves! Protecting from leakage isn't the Ziggy Cup 2's only job, it's also designed to be worn during sex. Let's see if it passed that test. 
Sex with The Ziggy Cup 2
My philosophy when it comes to period sex is "If you can't stand the heat, then get out of the kitchen." If someone isn't willing to get a little messy, then it's not someone I want to be having sex with. Still, it's great to have the option, so I figured "Why not? It's for science!" I used the cup for sex towards the end of my period, so leakage wasn't an issue. I don't think it would have been if I used it towards the beginning anyway, but I don't like having sex then because of cramps. 
All in all, the cup worked great during sex and I didn't feel like it was ramming against my cervix or anything. My only qualm with it is that I'm someone who loves the sensation of cervical stimulation and orgasms, and the cup desensitized that aspect of sex for me since it covers up the cervix. 
I probably won't be using the cup for sex in the future unless I happen to be staying at a hotel or something where I don't want to make a mess. This is just my personal preference, but I think anyone who wants to keep things a bit tidier will be over the moon about this product. It truly does make a huge difference!
His Review
It wouldn't be a complete review unless I asked the other party involved. His response was more or less:
"I don't think it's my place to have much of an opinion on the matter. I'm just happy to be having sex, and I usually don't mind the mess of period sex. It didn't feel much different for me, besides the bit of silicone if I went too deep."  We'll just say he's giving it the green light. 
Try it For Yourself
Although I don't plan on using it for sex, I will certainly be using the Ziggy Cup 2 for everyday wear during my period. I'm stoked about this product! Ready to try the Ziggy Cup 2 out for yourself? Learn how to find the right size for you on the product page, and follow the instructions on how to insert it. It's super easy once you get the hang of it! Welcome to the new frontier.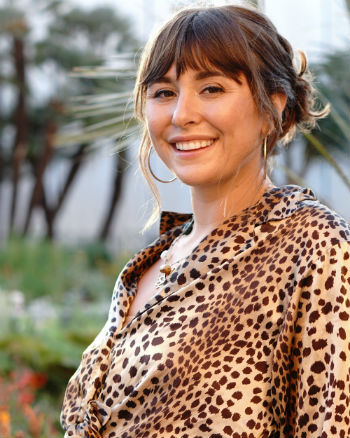 Natasha (she/her) is a full-spectrum doula and health+wellness copywriter. Her work focuses on deconstructing the shame, stigma, and barriers people carry around birth, sex, health, and beyond, to help people navigate through their lives with more education and empowerment. You can connect with Natasha on IG @natasha.s.weiss.