Let's Celebrate Spring with Fresh New Bundles!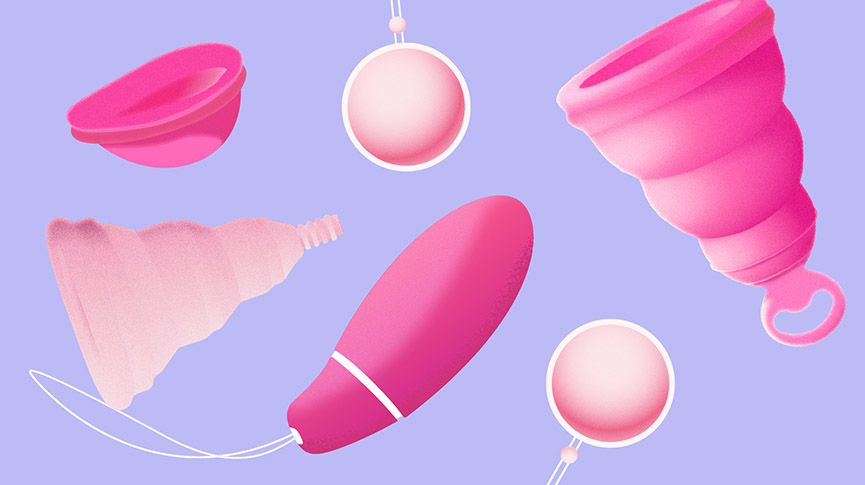 3

min read
A lot of us are coming up on our one-year anniversary. We're hopeful for the next few months, but in the meantime, we could use a pick-me-up. And we figured you could too! That's why we put our heads together and created four amazing bundles that you can share with a friend or enjoy on your very own.
Whether you're just looking for a new menstrual cup or are a brand new parent, we've got something for you—and free shipping!
Maybe it's all the Zoom calls or maybe it's how catchy Saweetie & Doja Cat's new song is, but we are in the mood to show our bestie how much we care. That's where the BFF kit comes in.
The BFF bundle consists of TWO all-star cups: Lily Cup One for beginners and Ziggy Cup for those looking for something different. You can read user reviews that explain why Lily Cup One is so perfect for people just getting the hang of menstrual cups here. And if you're already an expert?
Then you can try out Ziggy Cup—it's totally different from the rest of our Lily Cups and can even be worn during penetrative partnered or solo sex!
Whichever cup you choose to keep or give to your bestie (or cousin or sibling or whoever), you can ensure you enjoy your cup for years to come with the included bottle of Intimate Accessory Cleaner.
Global safety procedures have put a cramp in many people's partnered sex lives. Which isn't necessarily a bad thing! Maybe you've even had the opportunity to completely rethink your attitude toward masturbation in mystical ways.
Or, just picked up a fancy new sex toy. Whatever your vibe, the Pink Amore Intimina bundle is the perfect companion to your self-sexy journey!
The Pink Amore Bundle includes Ziggy Cup and Feminine Moisturizer, which will both help you give love to your body AND the environment. Ziggy is unique in that you can wear it during penetrative solo (or partnered) sex without making definitely unsexy stains on your sheets.
(Even if you love doing laundry, blood is a headache to try to get out of sheets!) The Feminine Moisturizer is silky smooth and pH balanced to ensure an amazing sensation while pleasuring yourself, having penetrative sex, or even inserting your cup if you're having trouble.
Want to spread the love? This bundle includes Lily Cup Compact, so you can treat someone special in your life! 
A lot of preparing for pregnancy and childbirth is focused on, well, the child. Which is understandable! But what about you? Here's a bundle built for you post-birth!
First up, there's Lily Cup Classic. It's our very first menstrual cup and it's a crowd favorite for a reason. Coming off 9 years of no periods, it's a perfect time to switch to cups for the first time.
To ensure you can do so comfortably, we've also included Feminine Moisturizer and Intimate Accessory Cleaner. And finally, this bundle includes KegelSmart to help you with your post-birth recovery. What more could you need?
Finally, for Intimina fans who live fast-paced lives and are always on the go, we have the Urban Warrior bundle. It's everything a modern badass like you needs!
First, there's the conveniently carry-able Lily Cup Compact (with case) and Lily Cup Classic. With two cups, you can keep one in your purse and one at home to cover all your bases. Then, you have Intimate Accessory Cleaner for cleaning on the go, and Feminine Moisturizer to have you set for any of the many situations when you just need a little more lubrication.
With the Urban Warrior bundle, you'll never think about period protection ever again!
As an extra perk, you'll get free shipping on each bundle!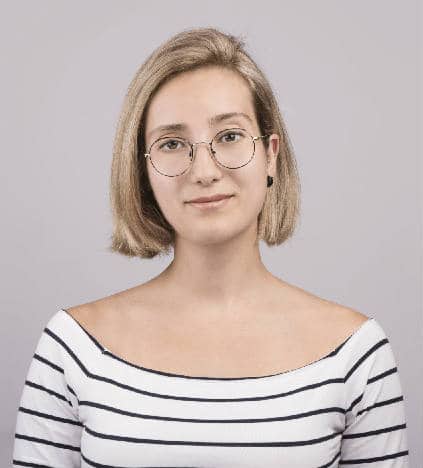 Lane Baumeister is an internationally-based Canadian writer with several years' experience creating educational and entertaining articles that discuss intimate health and sexual well-being. When not waxing profound about menstruation, she devotes herself to enjoying extremely good food and equally bad movies.