Why Do I Never Orgasm During Sex?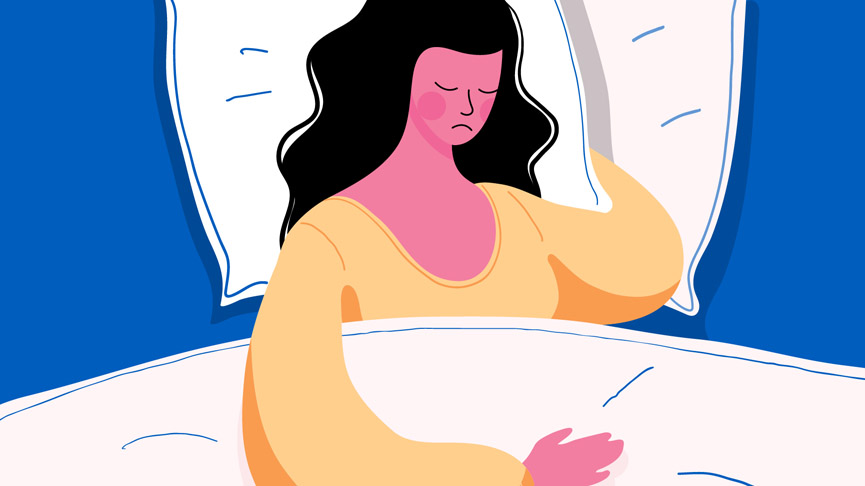 5

min read
Many of us grow up expecting sex to be one big explosion of limbs, sweat and a lot of breathless swearing. So when you realize that the big O likes playing hard to get, it's natural to feel a little cheated. Statistics vary, but one survey found that around 95% of men orgasm most or every time they have sex, compared to only 57% of women (and a considerably higher number for women in same sex relationships). So what is going on?! Why the orgasm chasm? We delve deep and look at some of the reasons you're not getting yours when he's getting his…
1. Not Enough Clitorial Action

Containing around 8000 super-sensitive nerve endings, the clitoris is the most erogenous part of the female body. It is most recognizable from its small button-like structure (the external glans) located above the vaginal and urethral openings, however most of the clitoral anatomy is below the surface, extending under the labia majora and wrapping itself around the vagina.
Experts suggest that most women need clitoral stimulation of some kind in order to reach orgasm and around 38% of women do not orgasm specifically because of a lack of clitoral stimulation. Using your hands or a personal massager, you and your partner can give this pleasure powerhouse the attention it (and you) deserves.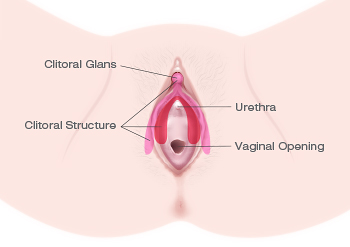 2. The Rule of Thumb

But what about the women who can orgasm from penetration alone? Well, a theory was proposed in 1924 by Princess Marie Bonaparte, the great-grandniece of Napoleon, no less, to answer this question. Extensive research led Bonaparte to believe that the distance between the clitoris and vaginal opening was key in determining a woman's ability to reach orgasm through penetrative sex alone.
Women whose clitorises (C) were positioned less than 2.5 inches (from the tip of your thumb to the first knuckle) away from the vagina's opening (V), were more likely to reach orgasm from vaginal penetration because the clitoris would also be receiving stimulation. Those women whose C-V distance was further away would therefore require extra stimulation. Don't rush to grab a ruler – this is just a theory! More importantly…
3. You Don't Know What You Like
If you don't know what pushes your buttons, your partner isn't going to either. Masturbating and exploring your body allows you to figure out your unique route to orgasm and quite literally put your finger on exactly what you like. Experimenting with pressure, speed, rhythm, and internal and external massaging will give you way more confidence in your pleasure and how to implement these moves with your partner. For more reasons why you should masturbate, click here (as if we really need another excuse).
4. You Just Can't Switch Off
The brain is perhaps the most important sex organ in men and women, overseeing the entire show from start to finish. However, it can also get the way of you having a good time. Thinking too much or allowing your mind to wander can dim sexual responses and make achieving orgasm slip further from your grasp. Keeping your mind on the task at hand and in that sweet spot between relaxed and focused is the key. If you feel your concentration drifting, steer your mind back to sexier thoughts (not your grocery list), talk dirty to your partner or even to yourself and don't be afraid to fantasize!
5. You're Doing It Wrong!
We kid! But seriously, there are some positions that are way better for clitoral stimulation than plain old missionary. Ideally, you want as much access to your clitoris as possible so on-top positions are great. Using hands or a vibrator, you have the freedom to massage yourself externally for optimum feels.
You can also try the C.A.T (Coital Alignment Technique) position, which is a sex therapist favorite. Like a normal missionary, the man positions himself as high up as he can get, so that his ahem, member, is rubbing on your clitoris as it penetrates you. Meow!
6. Faking It
Many Oscar-worthy performances have been made in the heat of the night, as Meg Ryan proved with her (all-too recognizable) fake orgasm in "When Harry Met Sally". While faking it is roundly condemned as a carnal faux pas, we've all felt the need to do it at one time or another, probably to put our partner out of their gyrating misery. But, resorting to fake orgasms as an easy-way-out or to avoid awkwardness is a slippery slope.
Giving your partner the wrong idea, it leads them to believe what they are doing works and you can be sure they'll try it next time. Communicate and be honest, after all, you guys are in this together!
7. The Blame Game
This is really important – do not pity, resent or get angry with your partner for not making you orgasm. Give credit where credit is due; if he's trying super hard to mix things up and make sure you're having as good a time as he is, he deserves respect.
If he gives up easy and doesn't seem to care about your enjoyment, he's probably not worth it in the first place. Getting frustrated or upset with you partner is not sexy, for either of you. Be patient, communicate and lead the way!
8. It's the Taking Part that Counts
Sex is not all about finishing! Regarding orgasms as the vital bookend to sex puts tons of pressure on you and your partner and takes away from all the things that make sex so enjoyable in the first place.
Being intimate, exploring each other's bodies and making an emotional, as well as physical connection, are way more important. Bringing anxiety and pressure into the mix is not the sort of intensity you want beneath the sheets. After all, sex is supposed to be a stress reliever, not a stress-inducer.
While reaching orgasm is certainly not as straightforward for women as it is for men, practice and a bit of experimentation will help you get there. Cracking the code to orgasmic bliss takes time but oh boy, is it worth  it…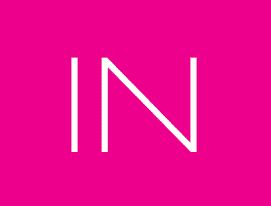 A collective group of "lady experts" at Intimina who love sharing our personal experiences, even when they are a little too personal. We believe it's time to start breaking down the taboos around menstruation, motherhood, and menopause, and start owning our female health.