Know Thyself: The Vagina and the Vulva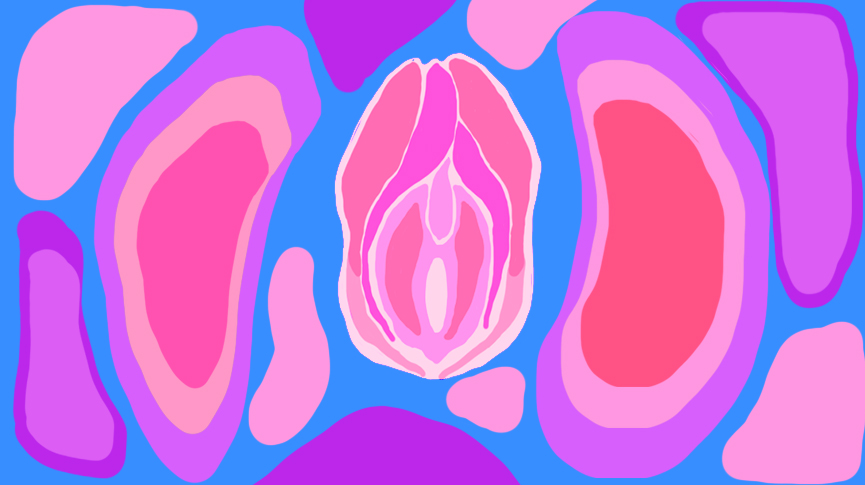 6

min read
When most people talk about women's health they tend to use "vagina" as an all-encompassing term for everything "down there", but in reality the vagina is a very specific (and absolutely amazing) part of internal anatomy.
Many confuse that with the vulva, which is an absolutely amazing part of external female anatomy. This confusion or unwillingness to talk about women's bodies does women (and men) no favors – knowing your body is a huge part of taking care of your intimate health and being comfortable with your body.
So here's a detailed guide to everything "down there", just to get you on your way to being an expert in the anatomy of YOU.
 The Vulva – Your Visible Genitals
Vulva is the collective term for all of the parts that you can see – aka your external genitals. A lot of people, both men and women, get confused about what is actually there and how they work. We all have that friend who didn't know that there were 3 holes (the vaginal entrance, the urethra, and the anus) – now you can be the bringer of truth and anatomic accuracy with this helpful guide. Starting at the top:
Mons pubis – this is the triangular area just below your belly button, it's made up of mostly fatty tissue that covers the public bone and protects it from damage (like during sex). It's also generally where pubic hair begins.
Labia majora – also known as the outer lips, the labia majora are the folds of skin on the outside of the vaginal opening. They also tend to be covered with public hair.
Labia minora – these are your inner lips and they are – unsurprisingly – in between the outer lips and the vaginal opening. They protect your vaginal opening and urethra (the vestibule) from outside elements like dirt and bacteria, but they also contain nerves that can add to sexual pleasure. These do not have any hair on them.
Vestibule – This is the diamond-shaped space between the labia minora. It includes everything from the bottom of the clitoral hood to the vaginal opening.  
Urethral opening – a.k.a Hole #1. Located within the vestibule, just below the clitoris and above the vaginal opening, the urethral opening is where your pee leaves your body. The urethra runs from your bladder and through your pelvic opening to this point.
Vaginal opening – a.k.a Hole # 2 While the vagina is not considered part of the vulva, its opening is inside the vestibule. Just below the urethral opening and above the anus.
Anus – this is where your body disposes of solid waste from your bowels (poop). It's about 2 inches below/behind the vagina – which is why you have to be careful with your hygiene and wiping after using the toilet.
The Clitoris – Everyone's favorite body part
This part deserves its own section just because.  It's the only part of the human body that exists entirely for pleasure and has over 8,000 individual nerve endings (the penis only has 4,000). A pleasure powerhouse, many women simply need clitoral stimulation in order to orgasm.
The visible part of the clitoris is positioned at the top of the vestibule, where the lips of the labia minora come together. It's a small nub of extremely sensitive tissue, is protected by the clitoral hood – a small piece of skin and tissue that covers the external part of the clitoris. But the clitoris is much more than just a small nub, the tissue is actually wishbone shaped and extends several inches around either side of your vagina.
The Vagina – Possibly the coolest part of the human body.
The vagina is an elastic, muscular tube that leads from your outer genitals (the vulva) up to your cervix and uterus. The vagina carries your menstrual fluid or a baby from your uterus and cervix, and out of your body. While the average vagina is between 2.5 -3.0 inches wide and 2 – 4 inches long, it can stretch up to 200% because the vaginal walls are made up of very elastic, soft folds of tissue.
These folds, called rugae allow it to accommodate things like a menstrual cup, a penis, or an entire baby during childbirth. That's one seriously impressive body part.
Hymen – The hymen, also known as the vaginal corona, is made up of folds of thin mucous membrane just inside the entrance to the vagina. It was previously believed that the hymen was a thick membrane that covered the entirety of the vaginal entrance in all women, stretching from one side to the other and only breaking once a woman had penetrative sex. However, this myth has been dispelled.
Each person's hymen is different – some do cover the entire vaginal entrance, but it's rare. According to Our Bodies, Ourselves the vaginal corona comes in many different sizes and shapes, it "may be tightly or more loosely folded…it may be slightly pink, almost transparent, but if it is thicker it may look a little paler or whitish".
G-spot – The g-spot is a small area about 1-2 inches in on the front wall of the vagina that can be very sensitive for some women. When pressed by fingers, a penis, or a personal massager it can sometimes lead to an orgasm.
However, many scientists (and women) question whether the G-spot is real, since only around 30% of women are able to orgasm from penetration alone. Some hypothesize that the G-spot doesn't actually exist or that it's actually just an extension of the clitoral tissue into the vagina.
Cervix – Your cervix is at the top of your vagina, it is what stops bacteria and other objects from moving into your uterus. The cervix is why you can't lose a tampon or a menstrual cup in your body.
It's a muscular organ that has a very small hole that allows menstrual fluid to flow out into the vagina, and semen to move into the uterus to fertilize the eggs. Many women are able to feel it if they insert their fingers into their vaginas (or if their partner bumps it during sex), it feels almost like the tip of your nose.
Pelvic Floor – The pelvic floor is a group of muscles that stretch across the bottom of your pelvis, they act as a sort of hammock of support for your abdominal organs and help them to function properly.
They're also sometimes called the "love muscles" because they help keep your vagina healthy and strong – a toned pelvic floor means a tighter vagina.  A healthy pelvic floor is important for everything from having a healthy pregnancy to maintaining good bladder and bowel control. They're super important to your overall intimate health and should be kept healthy with a good Kegel exercise routine.
Having a solid understanding of your own anatomy has a huge effect on both your ability to manage your own health and your sexuality. The more comfortable you are with your own body the easier it will be to help someone else become more *ahem* familiar with it.
Women should not be afraid or embarrassed to know their bodies and to talk openly about their health. Spreading accurate information and talking about our bodies using the correct terms helps us move in the right direction for all women.
Please note that advice offered by Intimina may not be relevant to your individual case. For specific concerns regarding your health, always consult your physician or other licensed medical practitioners.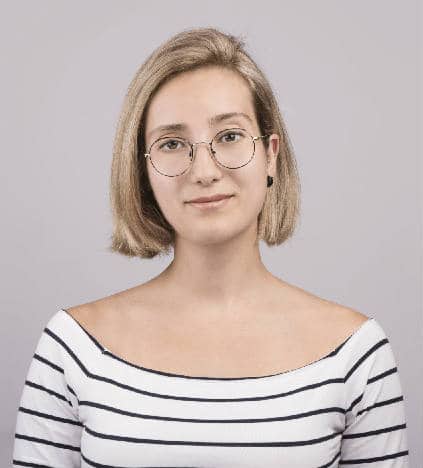 Lane Baumeister is an internationally-based Canadian writer with several years' experience creating educational and entertaining articles that discuss intimate health and sexual well-being. When not waxing profound about menstruation, she devotes herself to enjoying extremely good food and equally bad movies.