What's the Difference Between KegelSmart and Laselle?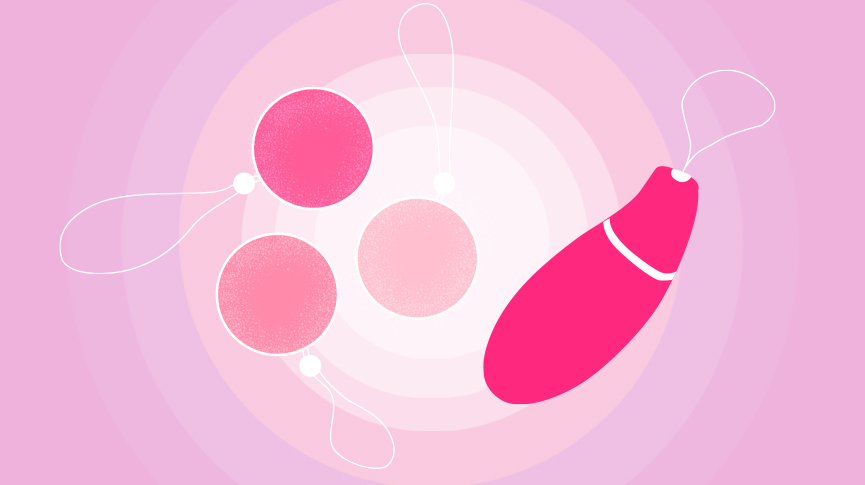 2

min read
Do you think you might have a weak pelvic floor? There are a few signs and symptoms of weak pelvic floor, such as experiencing leaks and dribbles. You might feel embarrassed, but one in three women in the US will experience incontinence at one point in their lives, and weakened pelvic floor is a common part of your post-pregnancy body. 
Even if it's common and normal, you probably don't love how it's affecting your life. That's why we worked with gynecological experts to create not one but two different aids to help you properly execute pelvic floor exercises (commonly referred to as Kegels).
With regular use, they can help alleviate the symptoms and discomfort you're experiencing. But, they both work a little differently and may be more suitable than the other for your lifestyle. Here's what you need to know!
Laselle
What Is It?
Laselle is a small sphere coated in medical grade silicone with a weighted, free-moving ball inside and a removal cord.
How Does Laselle Work?
Laselle Weighted Exercisers are a simple yet effective vaginal weight. As you move, the inner weight swirls within Laselle, and your body unconsciously flexes around it. Not only does this inner weight offer resistance to efficiently strengthen your muscles but it also confirms its correct placement. 
There are different weight options which means you can work at your own pace as you build strength.
In addition to passive exercising, there are more intense ways to do pelvic floor strength exercises with Laselle. It may seem complicated, but it's sort of like adding a barbell to your squats.
Using a vaginal weight like Laselle adds intensity to the Kegel 'squeeze and hold exercises' you're already familiar with.
Who Is It For?
Laselle is best for people who are confident they know how to do Kegel exercises properly and want to add more resistance.
KegelSmart
What Is It?
KegelSmart looks a lot like a bullet vibe, but it's actually a 'smart' trainer that helps guide you through your pelvic floor strengthening exercises and tracks your progress. 
How Does KegelSmart Work?
KegelSmart is designed with special pressure-sensitive plates under its silicone coating that can actually sense how hard your muscles are squeezing around it.
Using this information, KegelSmart creates a personalized training program just for you by setting 'workout routines' based on your progress.
You turn it on, insert, contract when it vibrates and relax when it stops. The next time you turn it on, the button will flash your 'level' so you can see if you're improving!
Who Is It For?
Do you sometimes feel unsure about whether you're doing your Kegel exercises properly? Then KegelSmart is perfect for you! It takes the guesswork out of it, and even if you do feel like an expert and just want to see your progress, it's great for that too!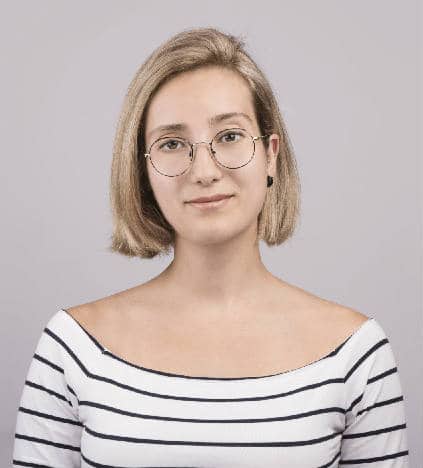 Lane Baumeister is an internationally-based Canadian writer with several years' experience creating educational and entertaining articles that discuss intimate health and sexual well-being. When not waxing profound about menstruation, she devotes herself to enjoying extremely good food and equally bad movies.