We at Intimina are no strangers to celebrating women all over the world, especially when it comes to making sure women have access to period protection, which can be a huge inhibitor when it comes to pursuing education in many parts of the world. And, International Women's Day is one of our favorite holidays for spreading the word!
But what exactly is Women's Day? Well this March 8th holiday may seem like it has cropped up recently (in North America, anyway) but it actually has roots that go back over a hundred years!
The History of Women's Day
Basically, the very first 'Women's Day,' as we might know it, was celebrated in New York in 1909 with a parade, specifically focussing on the rights of women workers. It was then after women's suffrage was won in Russia in 1917 that March 8th became the day to celebrate. It slowly spread around the world to socialist countries as recognition of the critical roles women in play in society, many of which no recognize it as a public holiday for women. It was in 1975 that the UN recognized International Women's Day, and it has since spread around the world.
This Year's Focus
We in Intimina want to believe gender balanced world is possible, but we also wanted to show some gratitude to exceptional historical bleeders who made our society freer. We are thrilled to present you a story of women's persistence, glory and success – written while bleeding. By doing so, we are encouraging every single one of you to share your #WhileBleeding stories on social media so we can welcome the new, better period.
Visit us on blog during March and find some more interesting stories about empowerment and women bad-assary! Until then, bleeders of the world –  unite!
Read our other articles #WhileBleeding:
Anything You Can Do, I Can Do #WhileBleeding
The Babes with the Power – Badass Women to Celebrate This Women's History Month
Bleeding and succeeding has a totally new meaning this Women's Day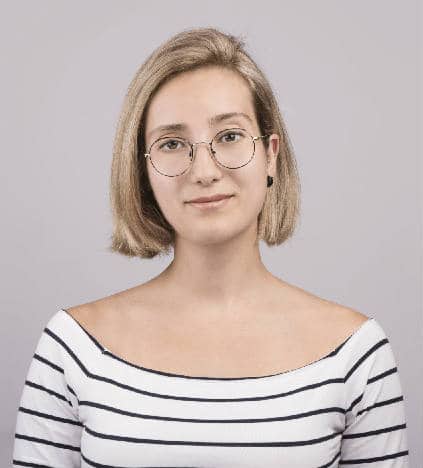 Lane Baumeister is an internationally-based Canadian writer with several years' experience creating educational and entertaining articles that discuss intimate health and sexual well-being. When not waxing profound about menstruation, she devotes herself to enjoying extremely good food and equally bad movies.