So You Want to Try Pegging?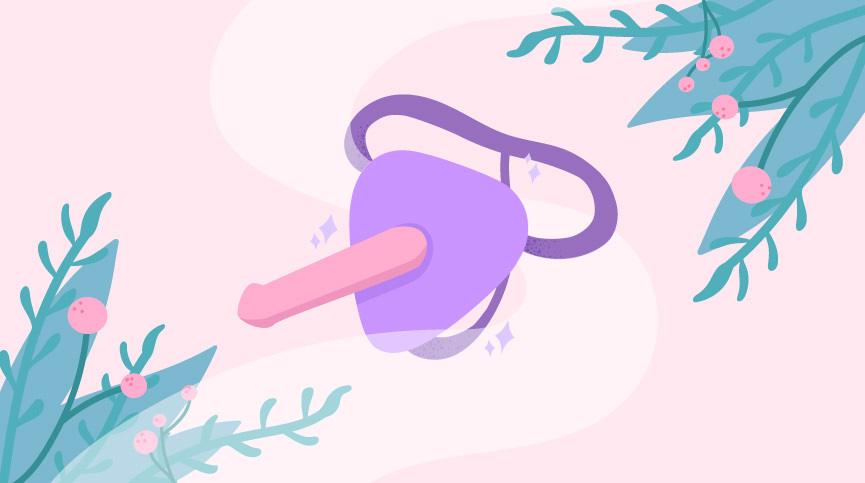 5

min read
Are you and your partner looking for new ways to spice up your sex life? Ready to take your sexual exploration to the next level? Want to play with gender dynamics and power roles, while exploring new worlds of pleasure and sensation?
Well buckle up, we're about to take you for a wild ride, and learn all about the world of pegging.
What is Pegging?
If you haven't heard of pegging, it's time you learn.
"Traditionally", pegging is the act of a woman wearing a strap on harness and dildo, in order to penetrate or have anal sex with her male partner.
But pegging is not exclusive to heterosexual couples. Because guess what? Everyone has a butt, and almost anyone can use a harness.
That means that no matter the gender dynamics in your sexual partnerships, pegging is an option.
Why Might Someone Want to Try Pegging?
There are so many reasons why people are into pegging!
Pleasure
The first and most obvious being pleasure.
For people with penises or those assigned males at birth, pegging stimulates the prostate, which is sometimes known as the "male G-spot". This pleasure-packed gland is located right below the bladder and can be stimulated through the anus, either externally or internally. Prostate stimulation can lead to mind-blowing orgasms.
Even if someone doesn't have a prostate, the anus is packed with pleasure sensing nerves. If the person doing the pegging has a clitoris, this motion can allow for stimulation for them – humping is fun!
Expand Options
Even if the pegger does have a penis, using a harness and dildo allows them to elongate the length of time that they can pleasure their partner, or offers them another option if they don't want to put their penis in someone's butt.
Power Play
For those interested in exploring the world of kink, pegging offers an incredible opportunity to play with power dynamics.
Anal penetration requires a certain amount of vulnerability, trust, and surrender. If the pegger is usually penetrated by the person being pegged, this change in dynamics can be a rush!
Power play is an integral part of BDSM, and let's you explore new areas of your relationship, your sex life, and yourself.
Pegging First Time?
Still interested? Now you get to learn just what to do, to begin your pegging journey.
Find The Right Equipment
You're going to need a strap on harness, and an appropriate sized dildo that will fit in said harness. Be sure the harness fits comfortably, and stays put, without any materials that may chaff or irritate your skin.
When choosing a dildo, you'll probably want to pick a smaller one at first, opting for medical grade silicone.
For people who may have difficulty wearing a harness and/or thrusting, some sex toy companies are making arm harnesses, and other more accessible options.
Introduce it Slowly
If anal play is new to the person being pegged, you probably won't go straight to a dildo.
You may start with finger play, oral stimulation, before working your way up to anal plugs or beads, and eventually a dildo.
Warm Up
Pegging requires the person to be very relaxed in order to receive comfortably.
You may want to take a warm bath or shower together first, spend lots of time kissing, caressing, and whatever else gets you juiced up.
Again you can start with finger stimulation or other toys, before moving onto pegging. Proper arousal can make a world of difference when it comes to pegging. It can also help prevent injuries and potential tearing.
Lube it Up
We can not say this enough – lube, lube, lube!
The butt is not a self lubricating organ, and lube is essential for a good time, and to prevent tearing. Be sure to choose a lube that is body safe, and compatible with whatever material dildo you're using.
When in doubt, reach for more lube!
Tips for Pegging
Here are some extra tips and tricks to help you on your new sexual endeavor.
Communication: Especially when you're first starting out. Move slowly and ask the receiver how it's going. Unlike a penis, you can't totally feel what's happening inside the receiver, which is one of the reasons communication is so important during pegging.
Positions: What positions you try depends on the height disparity between partners. The receiver can lay at the edge of the bed, with the pegger standing on the floor. You can also try doggy style, missionary, or with the receiver lying on their stomach, face down.
Enemas: Poop happens, which is why some like to do an enema before pegging or other kinds of anal play. This is not necessary though.
Use the Bathroom: To help prevent any extra surprises, and to take pressure off of the bladder.
Condoms: Using a condom over a dildo allows for easier clean up, and to prevent cross transmission of STIs.
Clean Up: Be sure to properly sanitize the toy after you're done. This may require boiling it (depending on the material), especially if you're planning on using it in the vagina at some point. It can be helpful to have a designated toy for pegging.
Aftercare
Sexual aftercare is especially important after an act like pegging.
You'll want to check in with your partner to see how the experience was for both of you. What came up, what they'd like to try again, and what they don't want to do in the future.
Have fun!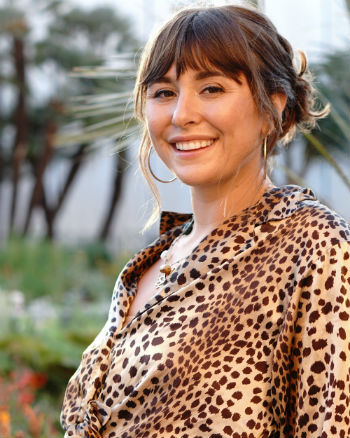 Natasha (she/her) is a full-spectrum doula and health+wellness copywriter. Her work focuses on deconstructing the shame, stigma, and barriers people carry around birth, sex, health, and beyond, to help people navigate through their lives with more education and empowerment. You can connect with Natasha on IG @natasha.s.weiss.