Your Guide to Anal Plugs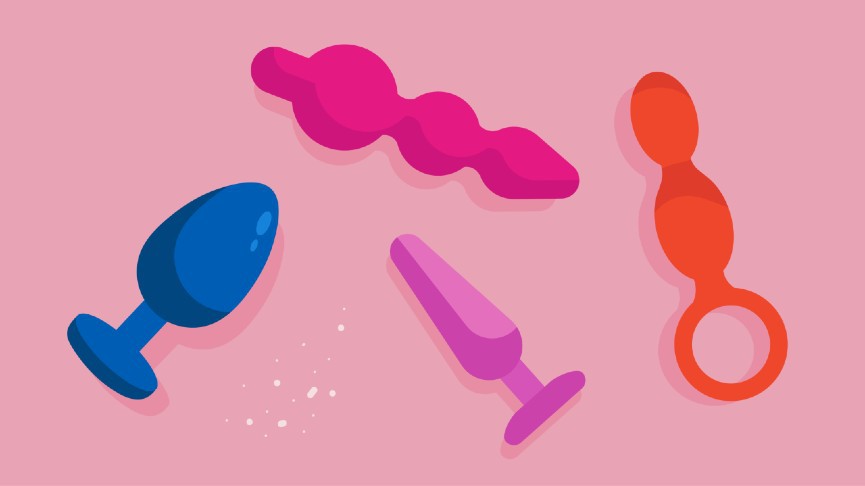 4

min read
Butt plugs. The mere mention of them may cause you to clench your cheeks, blush (your other cheeks), or erupt in a burst of giggles. You may also cock your eyebrow in intrigue, with a tongue in cheek look. Or all of the above.
If you have any interest in the world of anal plugs, this one's for you!
"What are they? Are they safe? What's the right kind for me? Will it get stuck? How do I get it in?"
These are all very normal questions in the world of anal plugs. We're here to answer them and help guide you on your butt plug journey.
What are Anal Plugs?
Anything that goes up your rectum can potentially get lost up there – which is a medical emergency. So you don't want to be sticking just any old thing up there. Why would you?!
Butt plugs however are cleverly designed with flare bottoms or another sort of mechanisms that stops them from going too far in. 
Why Do People Use Butt Plugs?
These ones an easy guess. For a lot of people, butt plugs feel AMAZING! That goes for people with vaginas and penises. No matter your reproductive anatomy, anal pleasure can be enjoyed by all.
For men and people with penises, anal plugs help to stimulate the prostate. A small gland between the bladder and the penis, that when stimulated, can offer immense pleasure. Women and people with vaginas can also experience pleasure when the anal nerves are stimulated, and may simultaneously stimulate the internal structures of the clitoris. 
Butt plugs can be used to warm up on your way to anal sex, on their own, in conjunction with penetrative sex, with clitoral stimulation, while masturbating, there's lots of possibilities here. Just use your imagination! 
Using anal plugs can narrow the vagina, which may mean heightened stimulation for both partners.
While it's totally possible to have anal orgasms on their own, there's also the world of intense blended orgasms, which happen by stimulating more than one erogenous zone at once.  
Convinced yet?
Your Best Butt Buddy
Here's the thing, of all the sex toys out there, butt plugs are incredibly cute, and have the potential to reflect your personality.
Some of them have neat jewels on the end, tails, tassels, cartoons, and all sorts of colorful displays of cuteness, to help amp up your sex toy game. 
No matter your style aesthetic, there's an anal plug for you.
So Many Options!
Beyond style, there are anal plugs made from all different materials, and in quite a few sizes.
You'll want to start small at first to ease yourself into it. Some companies sell sets of different sized plugs that let you work your way up. Not that you have to, you can absolutely stay at the smallest size for the rest of your butt pleasure life.
When picking your new butt buddy, you'll of course need to go for body-safe materials like ceramic, glass, metal, or silicone.
You can even find vibrating plugs, which can be intense but also lead to earth-shattering orgasms by stimulating the surrounding areas. 
Down to Business
Alright, you have acquired your new butt plug, or maybe it's been sitting in your closet for a year, and you've yet to bring it out to play. 
Either way, now is the time.
Relaxxx
First things first, foreplay. You'll want to be turned on, present in your body, and relaxed – that's the keyword. It's important to be able to voluntarily relax and contract your rectal muscles. Especially considering the most natural response when someone goes near your sphincter is to squeeze it shut. 
Lube it Up
You'll definitely, 100% want to use lube. Be sure to pick a kind that is compatible with both your anus and the toys you're using. Don't be afraid to be extra generous when lubing it up! Apply it to both your toy and your butt.
Go Slow
Fingers are a great way to ease into the sensation, then when you're ready, little by little, start to insert the plug. Make sure to take your time. This is not a process you want to rush. If it's tricky at first, you can put it in, take it out, relubricate it, and try again. You may even need to do this multiple times, before getting it in there.
Know the difference between pain and pleasure. If it hurts, stop. You may need to slow down, try a smaller size, use more lube, go from a different angle, or wait for another day.
When You're Done
When you're ready to take it out, you can lube up the area again, firmly grasp the base, relax, and gently ease it out. 
This is extra important: Make sure to wash your butt plug after with warm water and soap! Don't let it go anywhere near your vagina or mouth, because the fecal particles on it can lead to a nasty infection. 
You may be a little sore the next day, that's normal. If you're in pain, however, you'll want to try a different strategy or size the next time to prevent any possible injury.
Welcome to Club Butt Plug. Have fun!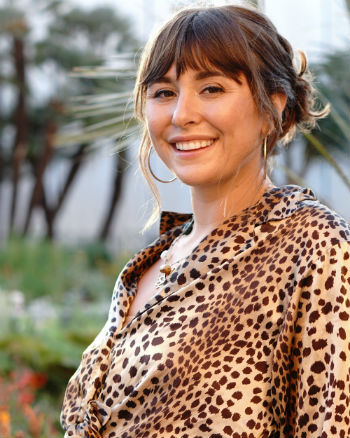 Natasha (she/her) is a full-spectrum doula and health+wellness copywriter. Her work focuses on deconstructing the shame, stigma, and barriers people carry around birth, sex, health, and beyond, to help people navigate through their lives with more education and empowerment. You can connect with Natasha on IG @natasha.s.weiss.