How to Have Vacation Sex at Home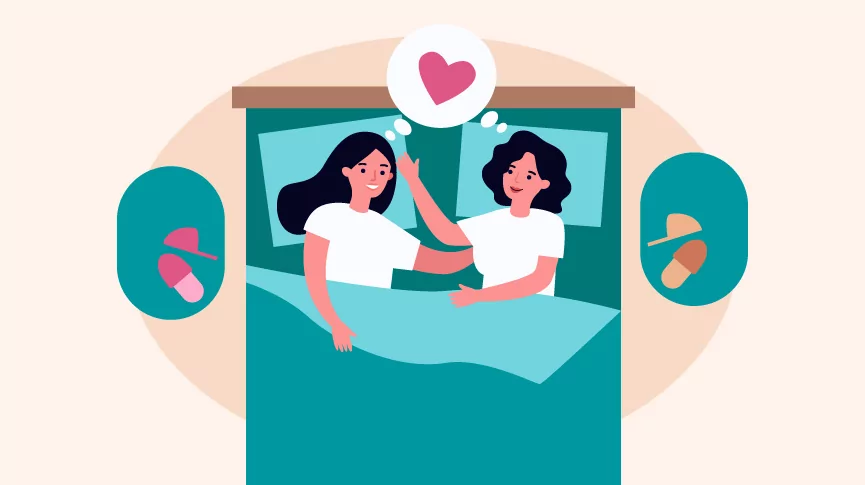 4

min read
After over a year of off-and-on lockdowns, vacations have been few and far between for many.  Maybe your area isn't on lockdown right now or anymore, but a vacation still isn't in the cards for you. Missing the thrill and excitement of vacation sex? The hot, steamy, and sometimes sandy feel of getting it on in a new place? We have some good news for you. You can get all (or at least some) of the benefits of vacation sex from the comfort of your own home. Here's how. 
Set a Time
When you're on vacation, you've set aside dedicated time to forget about work calls, errands, and the other distractions of everyday life.  While you might not be able to totally escape these while you're still at home, you can try your best. Set aside a period of two, twelve, twenty-four hours, or however long you have where you and your partner can commit to showing up and tuning into each other, with minimal distractions. If you have kids or a pet, you may want to get a sitter (outside of the home) or drop them off at daycare. Put your phones on silent, turn off your emails, your smart-watches, put a do not disturb sign on the door, whatever you have to do so you can completely focus on each other. 
Set The Scene
Now that you have a game plan for when you're going to embark on your sensual "vacation", it's time to set the scene. Are you going to a tropical island? A cabin in the woods? A bustling city? Hit up your local arts and crafts store, home goods store, or thrift store to get whatever props you may want to make it feel more realistic.  Not the craftiest person? 
Here are some ideas to set the scene:
Get some tropical plants and/or flowers.

Set up an inflatable pool or kiddie pool for your own hotel pool party.

For cabin vibes, get cosy on a fur blanket near the fireplace with mulled wine or cider.

Pretend you're in a luxurious hotel and get the softest towels and robes you can find, light some candles, and run a bath – together!
The only limit is your imagination! Work together to get as creative as you can. The more effort you put into your experience, the more vacation-like it will feel.
Gather Your Supplies
You know when and where, the scene is set, now you have to gather your other *ahem* supplies.  We mean any kind of supplies that might lend to your sexual experience. 
Spice it up just like a vacation would and try out something new! This could be a new sex toy like a vibrator or dildo, kink supplies, or even whipped cream for some foreplay food play. This is your time to try something new like a sex swing, a sex game, or even grabbing a strap-on harness and giving pegging a go!
Create The Whole Experience
It's not just the actual sex that makes vacation sex so titillating. It's the indulgence, the adventure, and the relaxation that you get leading up to it that makes the experience that much more fulfilling. If you're an adventurous couple you might go on a hike or a surf session beforehand, maybe in a new place. Foodies might get takeout from a fancy restaurant or make their own pasta while they fantasize about vacationing in southern Italy. It can be difficult to go from the business of everyday life to slowing down enough to feel like you're on vacation.  That's why it's just as important to put time into the buildup as it is the actual act of having sex. Even if you don't have that much time, you can make a little "home spa" and give each other massages before diving in. Maybe you have your own winery experience at home and have a wine tasting, complete with charcuterie boards. Or you dance late into the night with an at-home dance party. 
Be Spontaneous
One of the most awesome things about vacation sex is the spontaneity and excitement involved with it.  While you'll probably need some time to plan and get everything in order, try to leave some room for spontaneity and flexibility.  One way you can add more spontaneity into your experience is for you and your partner to each plan one sort of surprise to add into the mix.  What kind of surprise is totally up to you!
All Aboard!
If you're not currently coupled up, you can use all these tips to have a solo-dolo vacation sex extravaganza. Not that you need an excuse, but masturbation offers all sorts of benefits.  Now it's your turn to get creative and dive into your at-home vacation sex experience. Where are you going and what are you bringing? Let us know in the comments!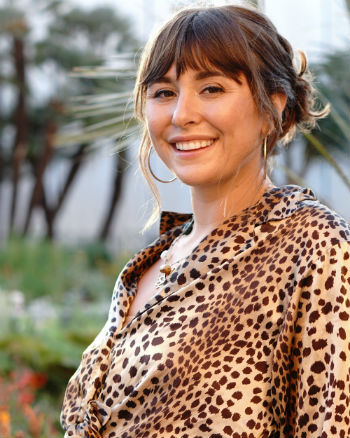 Natasha (she/they) is a full spectrum doula, reproductive health content creator, and sexual wellness consultant. Her work focuses on deconstructing the shame, stigma, and barriers people carry around birth, sex, and beyond, to help people navigate through their lives with more pleasure, softness, and sensuality. You can connect with Natasha on IG @spectrumoflovedoula.