Review Roundup: KegelSmart Pelvic Floor Trainer
3

min read
If you're ready to take your first steps toward incorporating Kegel exercises into your daily routine, you might be wondering where to start. While a 'hold and squeeze' manual method can certainly work out your pelvic floor muscles, it can be hard to know if you're actually doing your exercises properly. The KegelSmart is the perfect solution! It has pressure sensors that take the guesswork out of pelvic floor exercises, and even gives feedback – just check out these reviews of KegelSmart to find out more!
VIVA
I Tested the KegelSmart by Intimina. Here's Why I Love It
"The workout itself was simple and easy to follow. However, I'll also admit that it was a lot more intense than I expected. I immediately felt more toned following the workout, and in a weird way, also felt more energized."
"Within about a week of using the Intimina KegelSmart twice a day, I started to notice a difference when it came to my sex life. I felt smaller down there—to the point that my boyfriend actually mentioned it.
I also had an easier time holding my pee in when I had to wait in line for a bathroom stall. While I didn't quite get to the five star rating in that week, I still kept going at it. These things take time, you know. "
Check out more of this thorough KegelSmart test and review.
MEGHAN TONJES
Let's Talk Kegels! (KegelSmart!)
"I thought this device was really really cool, there are a lot of things I really like about it. Ease of use for sure, the fact that you're using medical grade silicone  – I'm a big fan of that. [It's] something that takes a little bit of the probably shame out of something that we don't talk about a lot.
Watch more of Megan's review of KegelSmart below!
BABY CHICK
Keeping It Tight Down There with KegelSmart
"After three weeks of regularly (twice a day) using my KegelSmart I went from a Level 2 to a Level 4! There is no way that I would have results like this if I had continued to do Kegels on my own. Again, I wasn't sure if I was doing them correctly on my own, so I wasn't consistently practicing. Once I saw progress, I knew I was doing them right and continued to see results. "
We love hearing success stories like this KegelSmart review!
SUPERHERO FITNESS TV
How To Tighten Vaginal Muscles After Having A Baby!!!
"I absolutely love this product. I wanted to tell you guys about it because you asked me when I was pregnant and after the baby too, about Kegel exercises, and exactly how to do it."
This YouTube review is a great explainer about how pelvic floor exercises can help make a difference!
THE STRATEGIST
The Best Kegel Exercisers, According to Sex Experts and Physical Therapist
"Fleming recommends the KegelSmart as a vibration device that is super user-friendly. It does not come with an app: You simply insert it, and the device sets an exercise regimen and uses vibration to guide you along. The KegelSmart uses simple, gentle vibrations to let you know when to squeeze and release."
Read the entire review here.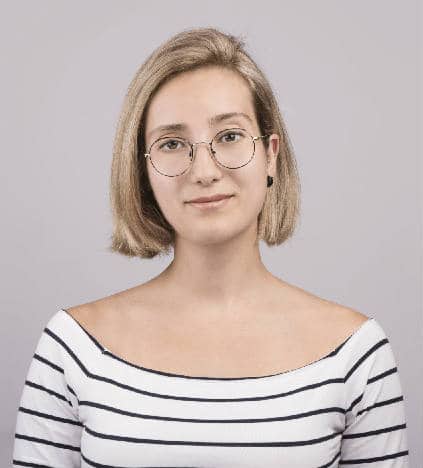 Lane Baumeister is an internationally-based Canadian writer with several years' experience creating educational and entertaining articles that discuss intimate health and sexual well-being. When not waxing profound about menstruation, she devotes herself to enjoying extremely good food and equally bad movies.