Can a Virgin use Menstrual Cup?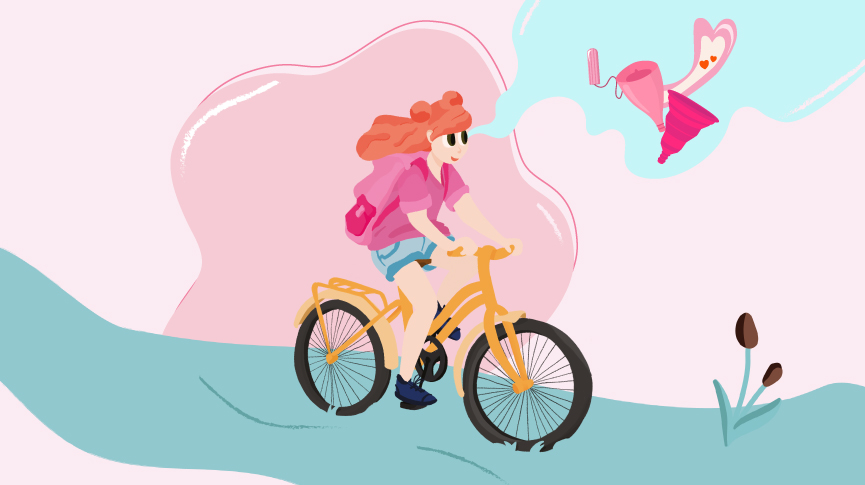 6

min read
This article was medically fact-checked by Women's health expert and Gynaecologist Dr. Alyssa Dweck.
The short answer? Yes! If you're old enough to menstruate then you can use a menstrual cup, regardless of sexual activity. 'Popping your cherry' might be a euphemistic way to describe losing your virginity, but it also lends to the problematic idea that there is something to be 'popped'.
Outside of the many misconceptions, it creates about anatomy and sex, this phrase also leads to a lot of confusion about what period products virgins can and cannot use. Luckily for any would-be cup users out there, while you may not have had sex, you don't have to abstain from using a menstrual cup.
Using a menstrual cup can be compared to bike riding – when you once learn it you will never forget it. So learn it properly – with a little prep and a little patience, you can be a cup pro in no time.
What Does Virginity Even Mean?
Before we go into the basics of using a menstrual cup as a virgin, we should point out that virginity can be a divisive and misunderstood term. Historically it was defined as heterosexual intercourse, but today's definition is much broader. Only you can decide when you have lost your virginity and what this word means to you – no matter the gender of your partner or the kind of sex you're having.
For the purposes of discussing cups and virginity in this article, we will be referring to penetrative sexual intercourse.
How Does A Menstrual Cup Work?
This is the first among the most frequently asked questions, and we are happy to answer.
A menstrual cup is period product, it is a small reusable cup that you insert into the vagina during your period to collect menstrual fluid. This is a sharp contrast from pad or tampons which are designed to absorb menstrual blood. Cups don't have any of the chemicals or irritating fibers that some tampons do, and you won't find yourself dashing to the shop for tampons – one cup can last for up to 10 years.
The Lily Cup range is made of the smoothest medical grade silicone, and comes in different styles and sizes – so you can get the perfect smaller cup for you.
Will Using A Menstrual Cup Damage My Hymen?
We're going to go ahead and say it – the hymen is possibly the most overrated body part. In the past, it was believed that the hymen (a thin membrane in the vagina) was proof of virginity, like a fleshy shield that "breaks" or "pops" after you have sex for the first time.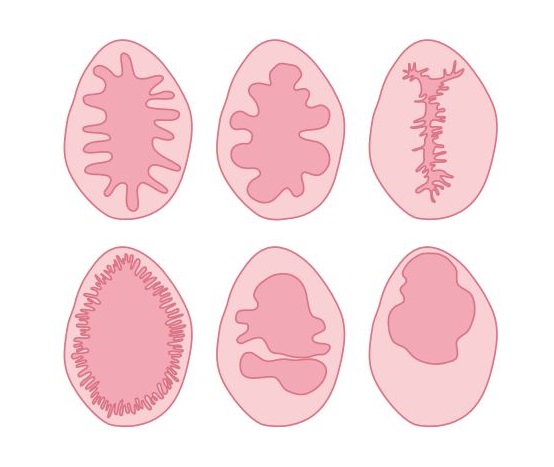 A diagram of some common hymen variations Credit: RFSU
This myth persists even today, but research has found that the hymen is actually just made up of thin folds of tissue that typically wear away naturally as we go through adolescence.
By the time you begin menstruating your hymen generally has holes already, and in many cases is almost gone (see diagram). This means that using a cup should have very little effect on your hymen, and in most cases, shouldn't affect you at all. If you think you might have an intact hymen, or if you have any questions or concerns at all, make sure to talk with your doctor before you start using a cup.
For example, some women have an imperforate hymen, super thick hymeneal tissue or one that mechanically blocks the vaginal opening.
Am I Too Small For A Menstrual Cup?
Generally speaking, height and weight have no effect on the size of your vagina. Many tall women use small cups and many smaller women use larger cups. For teens and virgins, we often recommend smaller cups (like Lily Cup Compact Size A) because cups like this tend to be easier to insert and handle for first-timers.
A more important factor to consider is the position of your cervix. The cervix, which sits at the lowest part of the uterus is where menstrual fluid exits the uterus into to the vaginal canal, and its position helps determine how long your vaginal canal is. Find our your cervix height with the aid of our handy guide here.
Equally important for first-time cup users is looking out for a case of the butterflies. Anxiety = tense vaginal muscles, and if you're unsure about using your cup, this could make things a little uncomfortable. If you've never inserted anything into your vagina these muscles are likely to be a little on the tense side, and worrying about insertion can make them even tenser.
The first time you insert a menstrual cup it's important to make sure you have privacy, take your time, and relax – the more you get to know your body the easier it will be to do.
How To Insert A Menstrual Cup For The First Time
If you're worried about inserting a cup for the first time – you're not alone! It takes most women a little time to get the hang of a new cup – virgin or not. Make sure you've brushed up on your female anatomy so you'll know exactly where your cup is going.
Invest in a high quality, pH balanced personal moisturizer or water-based lubricant to help slide your cup in a little more comfortably, and most importantly – relax pelvic muscles. It's perfectly normal to be a little nervous, but just take a deep breath and get comfy. Check out our quick start guide for a more detailed guide on cup insertion, and again – if you have any questions, do speak with your doctor.
It's Up To You!
Some people have had sex, some people haven't, but generally speaking – if you have a period, you can use a menstrual cup. Just because you haven't had penetrative sexual intercourse, it doesn't mean that you're "small", have an "unbroken" hymen or anything else. If you want to use a menstrual cup, then by all means, go for it! Just use a little patience and a little planning (and maybe even a little lube).
Facts checked by:
Dr. Alyssa Dweck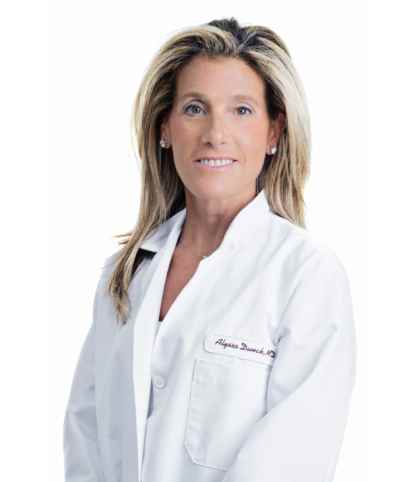 Alyssa Dweck MS, MD, FACOG is a practicing gynecologist in Westchester County, New York. She provides care to women of all ages; she has delivered thousands of babies. She is proficient in minimally invasive surgery and has special interest and expertise in female sexual health and medical sex therapy. She is top doctor in New York Magazine and Westchester Magazine. Dr. Dweck has co-authored three books including the most recent release The Complete A to Z For Your V.
Written by: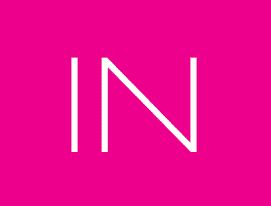 A collective group of "lady experts" at Intimina who love sharing our personal experiences, even when they are a little too personal. We believe it's time to start breaking down the taboos around menstruation, motherhood, and menopause, and start owning our female health.