4

min read
In this article, we're going to give you an opportunity to tap into your inner nature lover. The part of you that feels connected to the world around you. That understands how we shift with the changing seasons.
Maybe this is easy for you, and you feel that connection easily. Or maybe it's more difficult because of how you were raised and where you live.
No matter your connection with the natural world, you'll enjoy examining your connection with nature and your sexual appetite.
It's Called Cuffing Season for a Reason
Baby, it's cold outside. Looking for someone to snuggle up with? Tis' the season. Cuffing season that is.
If you're not familiar with the term "cuffing season", it means the time of year where single people start looking for a sweetie to cuddle up with during the cold months.
No matter where you're at in your relationship with someone else, or yourself, winter equals coziness. You might be craving extra soft intimacy. The desire to feel the heat of someone else's body, and the need to hunker down and hibernate.
Your sex drive might not be at its highest during winter, but that doesn't mean there isn't space for intimacy. There's a sense of safety in human touch from another person, especially in winter when we may feel more isolated from the world and our communities.
Winter is a great time for old-fashioned cuddling or sex that asks for physical closeness like exploring cervical orgasms, erotic reflexology points, and blended orgasms. You may want to bring in some extra body heat by having a threesome (or moresome)!
If you're flying solo this winter you may try bringing sensual comfort into your sex life by taking a warming bath and giving yourself some self-love.
Spring is in The Air
As the cold subsides and flowers start to bloom, we feel a sense of renewal in our spirits.
Spring is the season of rebirth, growth, fertility. Now that doesn't mean fertility is your goal, but this season brings a sense of wide-eyed curiosity and playfulness. After cozying up for months on end, you're ready to take risks, to explore, to create, and to play.
Get in the playful spirit by bringing humor into sex, trying something new like anal plugs or pegging!
In late spring as the weather starts to heat up again, you may feel inspired to bring your sex life outdoors. Whether that's in your backyard, in a remote field on a picnic blanket, or in your car on a *very* private road, this is a good time to invite over your inner exhibitionist.
Summer Loving
There's no denying that there's something endlessly sexy about summer.
For some people, the heat can bring fatigue and a lack of libido, but others may feel turned on by the warming of their bones and the freedom that summer can bring.
This is the time for exploration, hot vacation sex, and sinking into the tantalizing effect of skin glistening with sweat, the desire to adventure, and heat in the air that creates an inner fire.
Summer sex may have you feeling inspired to try a new sex game, or amp up your oral sex game to minimize sweaty body contact when it's too hot to touch.
Falling For You
If there's any time of year that feels like your sexual appetite is waning, fall is probably it.
You may be coming down off the high that is summer romance, turning back to your goals and to-do lists, and making time for family gatherings.
Fall offers a sense of discipline, so why not put some discipline into your sex life?
Starting a regular masturbation practice is a great way to keep yourself from falling into the monotony of Autumn and working horse mentality. Regular masturbation helps decrease your stress levels, increase your body image, and can even help you sleep better.
You may even start a masturbation meditation practice to help you feel more connected to your body and your sense of pleasure.
That being said, research shows that fall may be the time of year where humans' sex drive is the highest. 
Much like other mammals, humans are seasonal breeders. Male and female testosterone levels are highest in the fall, which may contribute to a higher libido.
Do Your Own Thing
This might all make perfect sense to you, or you're saying "No way, that's not me!" Either way, the bottom line is that each person's sexual needs are unique and individual.
There's no one right way to ebb and flow through the seasons. If anything, you can use this as an opportunity to examine your own inner patterns, that may or may not align with the changing seasons.
So listen to your body, prioritize pleasure and connection, and enjoy yourself!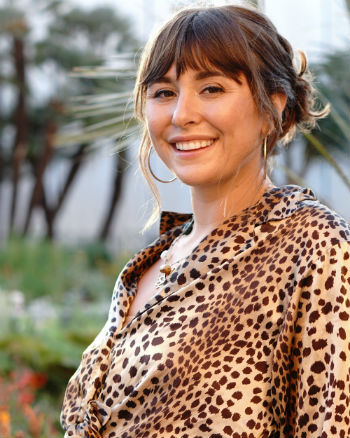 Natasha (she/they) is a full spectrum doula, reproductive health content creator, and sexual wellness consultant. Her work focuses on deconstructing the shame, stigma, and barriers people carry around birth, sex, and beyond, to help people navigate through their lives with more pleasure, softness, and sensuality. You can connect with Natasha on IG @spectrumoflovedoula.