Time to invest in a menstrual cup!
Shop now
Time to invest in a menstrual cup!
Now FSA/HSA reimbursement eligible
Shop now
Looking for a perfect savings opportunity?
Looking for a perfect savings opportunity?
INTIMINA bundles are the best way to get everything you need for ultimate comfort. You can buy them for yourself or share them with somebody to save even more!
Shop now
Free shipping worldwide!
Free shipping worldwide!
Online shopping at it's finest! Whatever you put in your cart - cups, Kegel trainers, moisturizer or cleaner, we will ship out to you. For free! Under one condition, and one condition only - total sum needs to be over 50USD. As simple as it gets! Happy shopping!
Shop now
The official color of period
The official color of period
Meet Period, an official color in the Pantone palette! We partnered with The Pantone Color Institute and designed an energizing and vibrant red shade that encourages period positivity. More importantly, this cooperation empowers everyone, regardless of gender, to feel comfortable talking freely and proudly about periods, starting conversations, and encouraging a more sympathetic and accurate depiction of menstruation in culture. To find out more about the color, process, and the bigger picture, read our blog post!
Visit blog
Meet the cups
If you're ready for a healthier, cost-effective and eco-friendly alternative to disposable products, you're in the right place. Our menstrual cups are made from 100% medical grade silicone which makes them reusable, body-safe, ultra-smooth and hygienic. Only the best for your body and the environment, indeed!
Get yours
For every age and every stage.
Save money
Save up to 75% of your menstrual care expenses.
Save Mother Earth
One cup does the job of 3 250 tampons.
Stay healthy
No dryness. No odour. More confidence. More comfort.
"A menstrual cup to reduce both your period's overall carbon footprint and your contribution to the 20 billion pads, tampons, and applicators that will likely be dumped in North American landfills in 2019."
"Intimina Cup One is designed to be one of the most petite options on the market. It's also one of the best options for teenagers or those who have never used a menstrual cup before."
"A cup can get you through the day without you needing to count on your fingers how many tampons to bring with you. Plus, Lily Cup helps cut down on environmental waste and your tampon/pad expenses."
INTIMINA talks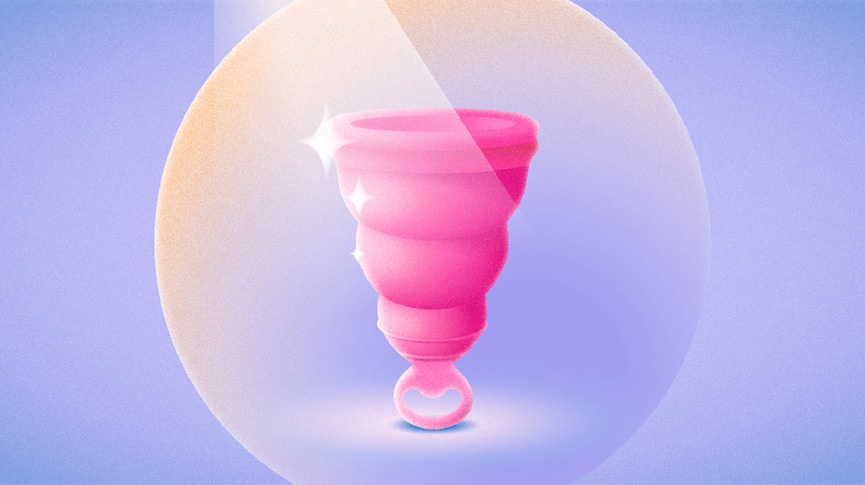 This article was medically fact-checked by Consultant Obstetrician and Gynaecologist Dr. Shree Datta. With so many women saying "enough is enough" to pads and tampons, you may have found yourself…
Sisterhood and expertise
Here's where we hang out
Let's be honest, we all love a good chit-chat. Take a look at what we have to say about womens' health, intimacy, motherhood, confidence, and other important topics. Welcome, sister!
Read our blog!
See more topics